Quotations of China Rapid Prototype from Pakistan
TEAM Rapid is a company specialize in rapid prototyping, CNC Prototyping, Rapid Injection Molding, and other
low volume manufacturing
needs. Our 20,000 square feet facilities provide a workplace for over 40 employees that includes 2 independent factories of Rapid Prototyping and
Rapid Tooling
. We help lots of customers to prototype their ideas and lunch the products into the market. Recently, we got some quotes from Pakistan clients, below is the details:

1. I want to drill micro holes and make microchannels of various shapes. What can you propose?

2. Please give us the quotation for plastic molding.

3. After 20number of the supplied stl 3d file in a black plastic, with a consistent finish, doesn't have to be smooth, but no burs on top surface. We require these in 10 day turnaround.

4. Hello Part quantity required = 2; Dimensional Tolerance = 0.01mm; Surface Finish = As machined; Material: Aluminum - Grade 6061 - T6; Thickness/Flatness Tolerance = 0.05mm

5. Material: plastic (please send options); Surface Finish: please send options; Quantity: 1.000 to 10.000

6. This part is a threaded adapter. Please provide quantities of 50, 100, 250. Attached file is of a part with threading and a part without threading. Thanks a lot!!

7. its a Bicycle spacer, sample product still in prototype, im looking for 4 pics each design, material aluminium or steel, finishing black anodise

8. Hi there, I want to have a mould made out of PTFE & aluminium. It is a 5 part mould, 3 parts of PTFE, and clamped between two aluminium plates. It is a simple design, I have designed some alignment features that are probably better with metal/dowel inserts of some sort. Could I get a quote? Thanks.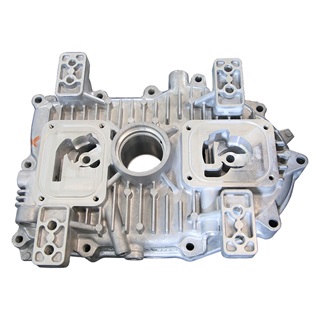 9. MATERIAL = EVA low density; QUANTITY = 5.000 pieces; 3D file (STEP) and technical drawing (PDF) attached
10. Hello, I'm interested in low volume, cost effctive rapid manufacturing of these 2 parts. I think ABS+PC is the best material for it. Could you please provide me a quote to manufacture 500 units and 1000 units? How does it work if I want to re-order the same amount of this part later? Thank you
11. Hello, I'm sending you a request for quote this plastic case. I need in abs plastic, super smooth finish, glossy finish white painted. It's a medical case enclousure, so is important that the paint is the really resistant. I think is the best to create a mold, because I need each months about 2 pieces of them, for a long term collaboration. For payment I need some instruction also. May you help me with this project ? Best regards
12. I need a custom? plastic/acrylic item, solid without seams, shaped to slip over the top of a sun visor, found in every car. Can you produce an item like this for me?
13. Hello- My company is manufacturing a product that will need an 8-inch plastic stake. I need a quote on a bulk order of 5-10k pieces per month, hopefully, more. Thank you
14. Generic laptop case. Needs to be stretchy to fit many different laptops. I'm thinking a Shore 25A or Shore 30A elastomer that can stretch to at least 200% elongation.
15. aluminium 6061 or similar, No sandblasting or sandblasting 25 or 50 pcb Fast delivery
16. Please provide a quotation for quantity 5, 25 of the attached RF shield. Materials is gold-anodized aluminum.
17. We like 2 Prices first 2 x Prototype Samples then 500PCS, we are attaching STP file
TEAM Rapid is a China rapid prototyping company, we aim to help you reduce the risks involved in production and improve efficiency to meet your needs from the early prototype R & D to late mass production. We spare no effort to make sure you are satisfied with the quality, price and services! Want to find a best solution for your ongoing project? Contact us at [email protected] today and get a free quote.
Request A Quote