Injection Molding Cost - Custom Injection Molding Solution
How much does injection molding cost? Depending on the size and complexity of the mold, plastic injection mold cost usually range from USD1,000 to USD5,000 for small, single cavity one. The large and complicated plastic injection molds usually cost at least USD80,000. Manufacturers need to consider the parts size, complexity, raw material, operation, order quantity and repair cost before they determine the plastic Injection Molding Cost.
The 12 Factors that Affect Your Injection Molding Costs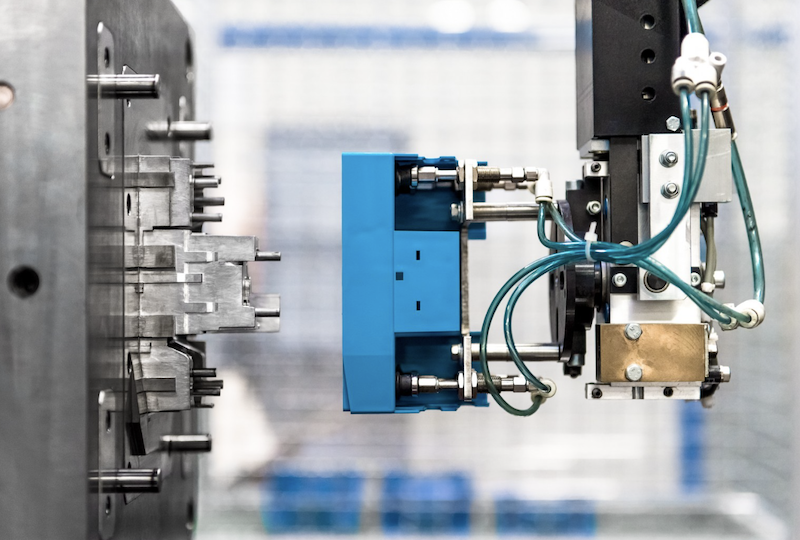 1.Parts Size
How big are your final plastic-molded parts? The bigger the parts size, the more materials, resources, and processing power that are needed to create the plastic-molded parts. Smaller parts size will be cheaper than the bigger parts size that you order in your injection molding process.
Also, keep in mind that small parts are often easier and faster to produce, which also lowers the price for the production process of these plastic products. The parts size will also affect the mold size you need to create, which will also determine the type of injection machine you need to use (regular or heavy-duty).
2.Parts Complexity
The logic is simple. The complexity or intricacy of your plastic products or molds will affect the overall costs of your production. Plastic-molded products that only use a single mold cavity will be more affordable to produce. It's best to keep the design of the plastic-molded products simple to minimize the costs of your injection molding production.
Also, there's more. The more intricacies of the parts' features that you include in your injection molding services, the more expensive it will be to create the plastic products. You can save a lot of money in your plastic molding operations if you can keep your parts simple and not too complex.
3.Raw Materials
In the plastic injection molding operation, you can choose various raw materials to create your plastic-molded parts. There are also various raw materials you can choose to create the molds or tools for this operation, which will contain the shape of these parts. Different types, characteristics, and features of the materials will either increase or decrease your injection molding production costs.
The higher the quality and quantity of the materials you need to use, the more expensive your entire injection molding production operation will be.
4.Manufacturing Operation
The manufacturing operation refers to the entire injection molding production from start to finish, commissioned to the manufacturing company. The longer and more complex the manufacturing operation, the more expensive the plastic molding process will be.
The manufacturing operation of your plastic-molded parts will include various production steps. These steps include the design creation, tooling, molding, post-processing, assembly, and packaging process. Each of these manufacturing processes will contribute to the costs for your overall injection molding production.
5.Order Quantity
The quantity of your order matters most in determining the overall price of the injection molding process you perform. High-volume injection molding will have a more expensive initial cost, with a cheaper price for each plastic-molded part. Meanwhile, low-volume injection molding will require a lower initial cost, with a more expensive production cost for each plastic-molded part.
It's best to determine whether to use a low-volume or high-volume injection molding based on the applications of your plastic-molded parts. A high-volume injection molding process might be more cost effective for you if you plan to sell all your plastic products to your customers.
6.Repair Costs for the Mold
There is also the possibility of damage on the mold during the injection molding process. For these damages, you will need to pay for the repair costs, which will add further expenses to your overall injection molding production. You need to keep the mold in the best condition throughout the production phase, which means repairing any damage throughout the manufacturing operation is essential for the success of your production.
So, any mold damage will need to be fixed as soon as possible. Failing to do this will only jeopardize your entire injection molding operation. It will also risk creating further problems with the final products.
7.Additional Services
Most rapid manufacturing companies that offer injection molding production services will also offer you with various additional services related to the primary production process. These services might include consultation, design creation, branding, and many others. These additional manufacturing services that you request from the service provider will add more to your billing for the entire production.
The more additional services you request from the manufacturing companies, the more expensive your entire plastic molding process will be. To cut your production costs, it's best for you to limit the use of additional services in your overall production process.
8.Manufacturing Equipment
Different manufacturing machines will provide you with different performances in your injection molding process. Sometimes, the manufacturing equipment for injection molding can also affect the production speed. The manufacturing company will often provide options about the type of manufacturing equipment to use for your plastic molding operation. The newer models of manufacturing equipment will also offer you more features and functionality when you use them.
However, using newer equipment in your injection molding operation will also cost you more expenses in your overall injection molding production. High-tech manufacturing services that have the latest and greatest injection molding equipment will often charge more for their services.
9.Blueprint Design Creation
With plastic molding services, you can either use your own blueprint design and submit it to the manufacturing service provider, or you can ask the manufacturing company to help create the blueprint for your molds or products based on your specifications. The blueprint design creation will require you to pay additional fees for the designers who work on it during the initial stage of your manufacturing process.
Also, depending on the intricacies and complexities of your design requirements, you might need to pay more for the design creation process, which will add more costs to your injection molding operation.
10.Post Processing
Post-processing is an optional activity you can apply to your plastic-molded final products, and it can provide new features and benefits for the products you create from this process. The most common post-processing activities include pad printing, painting, heat staking, ultrasonic welding, and laser marking, each with its own benefits.
Applying any post processing activity into your plastic-molded products will also add more costs for your overall injection molding process. Therefore, you can skip this process to keep your production costs under a tight budget. It is worth mentioning that post-processing activities will also lengthen the production time considerably.
11.Tooling Process
Tooling is another aspect of the injection molding operation that will affect the initial costs of your production. You need to perform the tooling process right at the start of your injection molding operation. The goal of the tooling process is to create the mold that contains the shape or cavity based on the design specifications of your final products(compare with the traditional tooling methods, insert molding and overmolding are in different tooling design).
Depending on the design complexity and the materials used, you will either pay a cheap or expensive price for the tooling process. Keep the design for your mold simple to minimize the tooling costs you need to pay at the start of your injection molding production.
12. Single vs. Multiple-shot Molding
Another factor determining the costs of your plastic molding operation is whether you are using single molding or multiple-shot molding operation in your production. These are two different plastic molding operations that require the use of different molding equipment, with the multiple-shot molding consuming more raw materials in each process.
So, normally, the multiple-shot molding process will be more expensive for you to do in your manufacturing production. This is because you will need to use more expensive equipment with more resources, raw materials, and complex production operations to create your plastic-molded parts.
Low Injection Molding Cost Available at TEAM Rapid
At TEAM Rapid, we offer a full service plastic injection mold to fulfill any project from conception, costing, prototype, production, inspection and shipping. As most of the projects begin from initial cost, so to estimate the injection molding price is the very important step to successful projects. We put injection molding type, for example, rapid prototyping, insert tooling, large production tooling and degree of complexity for example basic, mediate and advanced to help to meet customers' budget.
Compared to CNC machining and 3D printing, it seems that injection molding cost much. But manufacturing thousands of parts will help to make it to be more cost-effective. The more complex the part, the higher manufacturing costs will be. If customers want just simple parts without undercut or high grade surface finishes, the price will be cheaper. Material is also the factor effect the cost. Some plastics which are inherently easier to mold is lowering parts cost. Plastic parts made from fiberglass filled materials will wear down common molds.
There are some ways to consider the molding design which helps to lower the cost. These include eliminate undercuts, get rid of unnecessary factors, use a core cavity approach, reduce cosmetic finishes and appearances, pay more attention to DFM analysis, consider part size, use over-molding, reuse molds, use a family mold, make self-mating parts etc.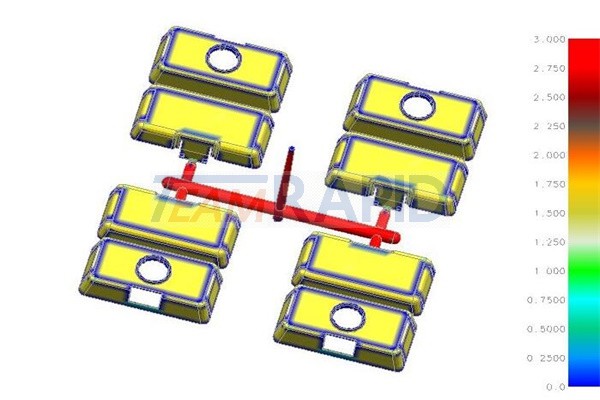 How Much Does Injection Molding Cost? Contact us for the Projects
How much does injection molding cost? If you have a target price for your parts, just tell us. We can make your mold accordingly and plan for the correct quantity of cavities to meet your budget. We create the most cost-effective molds for production quantity as low as 1 piece within a few days of ordering. As always, feel free to contact our team of expert with any questions about your projects.
Request A Quote