Automated Injection Molding And Short Run Injection Molding
Plastic injection molding is a fast, efficient and precise manufacturing process that controlled by professional and experienced molder and used automated, modern and advanced machinery. Every plastic injection molded parts is identical to the first design and other ones in the same order because of using advanced equipment and technology. Injection molding equipment and machines make sure that the same volume applied into the mold every time by the same pressure, in the same amount of time. This article will give you an in-depth look at the plastic injection molding and short run injection molding.
Automation is a very important factor of manufacturing. Automated systems will take on most aspects of the job without requiring operation. Automated injection molding equipment generate analytics which allow operator to identify chance to improve and alert labor operator when parts are malfunctioned. Robotic system is able to move the injection process forward without interruping. Robotic systems reduce labor cost. It handles the work which required multiple labor. It allow manufacturers to take on more work with less human labor. Lower labor costs result in lower overall project costs. Automated machines can create parts in high volume with less errors. They create less waste from rejected parts.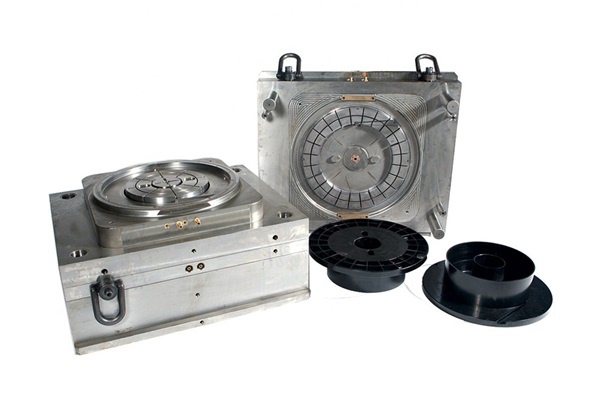 Automated injection molding is very useful in a wide range of industries and applications. Plastic injection molding machines loading and unloading process request many space if left to manual process. Robots create a great working space which efficiently load and unload the machines without the risk of human mistakes. Injection molding workers are able to oversee inspection processes by using robotic and automation. Robotic systems can finish complex jobs which include welding, sorting, packaging and more. These capabilities reduce the risk of mistakes and speed up manufacture. Molded parts usually need additional operations like decorating and labeling. Automated systems employ robots to complete these work fast and accurately.
Short Run Injection Molding is also called small batch injection molding. It helps injection molding manufacturers which want to maintain high minimum orders to be cost-prohibitive. Short run injection molding is an identical process to standard injection molding process. Short run injection molding offers to build lower minimum quantities, it can produce order lower than 100 units. Short run injection molding is fast turnaround and reducing costs. It offers different mold option. At TEAM Rapid, we provide aluminum mold and steel mold.
Short run injection molding is increasing used in a wide range of industries include medical, automotive and aerospace. Short run injection molding is useful to these industries and short run prototyping is desired as well. Short runs are ideal when it comes to produce highly specialized parts in low volume. Short run injection molding is useful when accuracy and performance are very important.
Short run injection molding process offers many benefits. There is no minimum order quantity. TEAM Rapid, as a specialist in short run injection molding, we have no minimum order for injection molding, which offers great flexibility in prototyping and production. Short run injection mold help to save cost which include tool cost and production cost. It offers quicker time to market. We offer long lasting molds. Our short run tooling is durable and long lasting. Short run injection molding is an ideal method of choice when it comes to make production quality prototypes or low volume production. With short production time which short run injection molding offers, we can complete projects in as less as 7 days. With our extensive experience with prototyping and short run injection molding, we help customers in material selecting, tooling, production, plans and schedule.
At TEAM Rapid, we offer short run injection molding and Custom Injection Molding services. We have helped customers move their projects forward quickly and efficiently. For more information about our capability, contact us at [email protected] today.
Request A Quote