Quotes of Rapid Prototype China from South Sudan
TEAM Rapid is a company specialize in rapid prototyping, CNC Prototyping, Rapid Injection Molding, and other
low volume manufacturing
needs. Our 20,000 square feet facilities provide a workplace for over 40 employees that includes 2 independent factories of Rapid Prototyping and
Rapid Tooling
. We help lots of customers to prototype their ideas and lunch the products into the market. Recently, we got some quotes from
South Sudan
clients, below is the details:
1. I would like to work with you on an International tender in South Sudan for a major government development project.
2. I need to produce an Opto-mechanic enclosure (files in the attachment) for an underwater application. I was thinking of producing it by CNC machining with a plastic-like black ABS. Also, I would like to know, what are gap I should leave for the parts to fit together and what threat sizer are you able to produce (so I can attach the parts together). Best regards
3. 3D drawing of two parts lid and body , CNC, quantity of 1 or 2, standard surface finish, brass if possible but aluminum is fine too
4. Dear Sir or Madam, i need an offer for following products:
1. - quantity: 50 / 100 / 250 / 500
- Material: ABS or similar
- UV-resistant
- Colour: orange
2. - quantity: 100 / 250 / 500 /1000 / 2500
- Material: ABS or similar
- UV-resistant
- Colour: black
Please make me an offer including tool costs for the different quantities. Thank you and best regards
5. Dear TeamRapid, I'm a small design company and need quotes for
die-casting
two parts. The design is still in development (still need to add draft angles to my parts) but I need an idea of how much this will cost before I finialize it. Material: ADC12, Surface finish: Anodized (RED), Quantity: 10000 (for each part)
6. 3D drawing attached, Material: Aluminum, Surface finish:Hopefully Anodized/powder coating, or I would do it on my own. Quantity: about 3-5 If possible, please send me quotes for different surface finish strategy. Thank you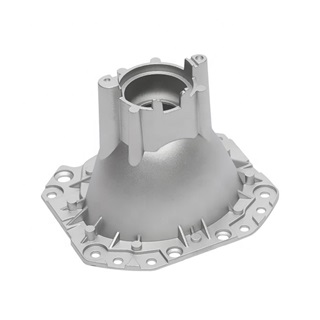 7. Materials: "top" and "bottom" - aluminium "weight" - brass "plate" - copper. I'm interested only in 1 piece. How much would every part of this design cost? Best regards
8. Hi Would it be possible to get a quote for the attached part, I'd be looking at getting 5 to 10 made at a time. Woudld it be possible to anodise it after too? Thanks
9. hello 1_ iam developing a new custom case for retractable dog leash. 2_ could you tell me approx cost to print the case?
10. Hello, Do you manufacture small batches (500-2000 pcs) in plastic? I attach the design that I need to manufacture. Currently we manufacture these parts in painted steel, but want to move to plastic. Could you please, send a quotation of 500 and 2000 pcs? The design can be changed, if that suits better for the manufacturing process. Best regards
11. Hello, I would like to have a submission for this plated stainless steel piece. It is a 45 degree hinge that will go on a handbag. I would like to have a submission for 100, 500 and 1000 pieces please. Let me know if you need more info. Best regards
12. Hello, I am looking for bespoke silicone moulds. I have a specific ideas of what I need. If I send you drawing (pdf or dwg...) would you be able to manufacture a mould? If so do you provide quotation? I would need to know the whole price (manufacturing+shipping) and lead time. Looking forward to seeing from you soon, regards, Sarah Girard
TEAM Rapid is a China rapid prototyping company, we aim to help you reduce the risks involved in production and improve efficiency to meet your needs from the early prototype R & D to late mass production. We spare no effort to make sure you are satisfied with the quality, price and services! Want to find a best solution for your ongoing project? Contact us at [email protected] today and get a free quote.
Request A Quote