Plastic Injection Molding Company
TEAM Rapid specialized in producing plastic injection molded parts for a wide range of industries. We built many custom plastic parts by high quality injection molding. Our experienced CAD designers and engineers develop the best custom plastic parts. At TEAM Rapid, we use the most advanced injection tools and CNC machines to make custom plastic mold. We combine innovation and experience to ensure our parts are made with precision and quality. Our molding machines meet a wide range of demands and our team of experts is able to create truly excellent custom plastic parts efficiently.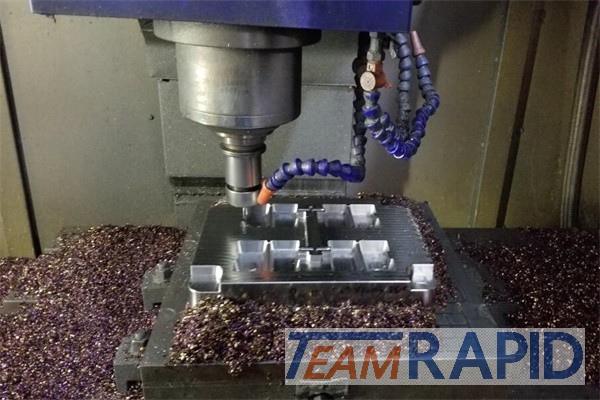 Our team of expert designers and engineers use the latest CAD/CAM modeling software to ensure the custom design molded part is optimized for better finished results. We also use graphite electrodes for our EDM machines to shape and burn minute details into custom molded part. This process helps shorten lead time and increase precise detail in end product, resulting in faster turnaround times and the highest quality finish. At TEAM Rapid, we use a wide range of tooling techniques include lathe machining, 3-Axis CNC milling and wire EDM to meet customers' requirement and exceed customers' expectation for their plastic molds.
At TEAM Rapid, we also have a team of quality control specialists which allow us to test parts at the end of the production cycle and ensure quality meet standards. We test the design and implementation throughout the molding process to ensure it will be of the highest quality. The design testing simulations integrated in our software helps ensure every custom-made part is of the highest possible standard.
TEAM Rapid, as one of the leading Plastic Injection Molding Company, we are able to help you no matter you need one standard plastic components or one custom-made part. Our team of professional mold makers is dedicated to building the very best custom parts for your project and we ensure you will have the highest quality custom plastic parts at the lowest possible prices! Learn more about our custom plastic injection molding parts, contact TEAM Rapid at [email protected] today to get a free quote on your custom Injection Molding.
Request A Quote