Quotes of Low Volume Manufacturing from Kyrgyzstan
TEAM Rapid is a company specialize in rapid prototyping, CNC Prototyping, Rapid Injection Molding, and other low volume manufacturing needs. Our 20,000 square feet facilities provide a workplace for over 40 employees that includes 2 independent factories of Rapid Prototyping and Rapid Tooling. We help lots of customers to prototype their ideas and lunch the products into the market. Recently, we got some quotes from Kyrgyzstan clients, below is the details:
1. hi, i am looking at getting some 25x25 box section machined with a 7mm slot in two places, the length is 965mm for the entire piece, with 2 sections of 60mm machining at 2 spots to enable a seat rail to be moved.. is this something you can do.. 20 x each piece
2. Hello, we need a quote for the following CNC parts: 1x "Backplate" 3x "Tripod Foot" 2x "Solar Mount" Please use 6061 aluminum with a Type III anodized finish (black).
3. Dear Teamrapid, We are looking for a producer for our low volume plastic injection molded hinges. The hinges are not finished yet, but will be very similar to the attached file. We expect to finish the design in a few days. For the quote, we could calculate like this: 1 set consists of: Hinge halve (the file)x 3. (two halves and smaller internal parts) Could you please prepare a quote and timeline for 200 sets? We are looking forward to hearing from you soon! Best regards
4. I have an Stl. 3d file I want to make an
injection mould
from. What sized batches do you do?
5. I need a 210mm x 175mm x 10mm aluminum center trim / bezel for a 1972 fiat model 124 Spider. It should be black with exposed aluminum surfaces.
6. Aluminum panel two types : 200X200X3 mm and 210X210X3 mm . 10 pcs each .
7. Hello, The design is pretty simple: a tool steel bar (or a good, heat-treatable steel, able to resist to hi-temp) of 0.185" (+0.0005") of diameter with a central hole of 0.030". Production: 20ea Regards
8. looking to make a "fist" out of plastic or hard rubber that can be screwed on a broom stick. Fist must be made of solid material as it needs to be strongly made, but light weight. Full size adult fist. Looking for single & bulk pricing as well as delivery time frame Thank you,
9. Hi , I would like to know if you can print small parts for miniature figurines, the parts are smaller than 1 cubic centimeter and if you can send me an example of something in these measurements, i would appreciate it Thank you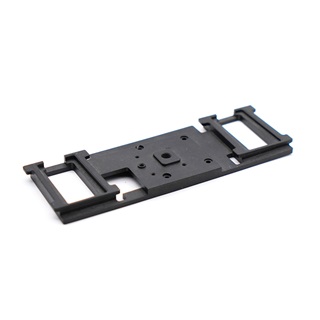 10. We are in the need to make an enclosure similar to a yogourtmaker in some plastics that could reach 50?C withut start to melt, or deforming. It must be a plastic that can transmit the heat from the inside to the outside. It would be a two pieces enclosure, one with the cavities for the bottles, and another in the bottom. I can give you some sketch. We are not going to make high quantities (30-50 per year). We eill incluse some electronics we are working on, so we will need some stands to screw it. Best regards
11. We need to fabricate two prototype machines. The parts are specified in the pillDispenser spreadsheet, with material, quantities and references for the technical drawing and 3D models. Some parts need welding and folding. If there is any other information or doubt, please contact me. Thanks in advance.
12. I would like to know the minimum quantity that can be produced and the cost in translucent polypropylene
13. 1 piece from mild steel with M5 thread in four screw holes.
14. Hi there, I am in the process of developing a product for the market and would need some prices for one component of this item. Finish matt/satin. Colour: silver/gray. Please could someone assist with this? I would be looking at an initial order of around 1000 units and ongoing. Kind Regards
15. Dear Sir/Madam I would like to request an offer about the 3D CAD file (.stp). It is a titanium implant and we want to manufacture two of these to check how they work. Our target is to manufacture a small amount of this type in different sizes. Thanks in advance Best regards
16. I am attaching one part of a bigger physical assembly. It is a chamber to hold biological specimens. Material: PEEK
17. Hi, This is a family project where we are looking to have just a single piece made in stainless steel or any other material that could be in contact with food. We know you make high volume parts, if this is a project too small for your company, could you please let me know which company I could contact to make this part? Thanks
TEAM Rapid is a China rapid prototyping company, we aim to help you reduce the risks involved in production and improve efficiency to meet your needs from the early prototype R & D to late mass production. We spare no effort to make sure you are satisfied with the quality, price and services! Want to find a best solution for your ongoing project? Contact us at [email protected] today and get a free quote.
Request A Quote