Rapid Prototyping Manufacturing
Rapid prototyping manufacturing is a process to create a physical prototype or model directly from 3D computer-aided design (CAD) data. There are several types of rapid prototyping. For example, additive manufacturing which is also called AM and known as 3D printing; rapid molding and quick injection molding, rapid machining or rapid CNC.
Rapid prototyping applications of additive manufacturing technology offer many benefits to different types of industries. It reduces the product design cycles so the parts can be put into market faster. It lowers the cost of product development and increases creativity and innovation in product design. Multiple prototyping technologies can be used in product development to achieve the right solution in every product design step which could increase the efficiency of production development.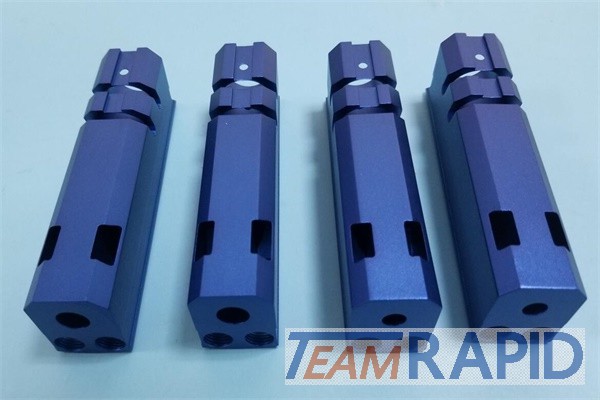 Rapid Prototyping Manufacturing involves many manufacturing technologies. The most commonly used is layered additive manufacturing. Other technologies include high-speed machining, casting, moulding and extruding and more. Additive manufacturing is the most common rapid prototyping processes, some traditional process may be used to build prototypes such as subtractive and compressive. Subtractive is a process that uses milling, grinding or turning to crave a block of material to create the needed shape. Compressive is a process that used casting, compressive sintering or molding to force a semi-solid material or liquid material into a needed shape.
Rapid prototyping is an automated process that builds prototype parts very cost effectively because it requires few labors to operate. It helps to reduce the material wastage and does not request additional tools to prototype new parts. It is precise. It allows manufacturers to solve the issues and reduce the risk of costly errors in manufacturing process. Rapid prototyping technology is quite useful in many industries. Rapid prototyping applications involves automotive industry, energy, gas and oil, marine, aerospace, robotics, defense and daily used good etc.
At TEAM Rapid, we provide a range of rapid prototyping services to create high quality parts which meet customers' specifications exactly in a fast time manner. We are ready to help your projection from concepts to mass production, from 3D printing, sheet metal prototyping to surface finishing. Contact us today with any questions of your projects or for any help with your orders.
Request A Quote