Benefits Of Team Rapid Tooling
Recently, we have received many concerns from our clients that 'why your rapid tooling cost is so low?', 'How can you make them so quickly', 'Will this affect the quality?'. Our answer is 'We don't sacrifice quality for quick profits'. So how our system works?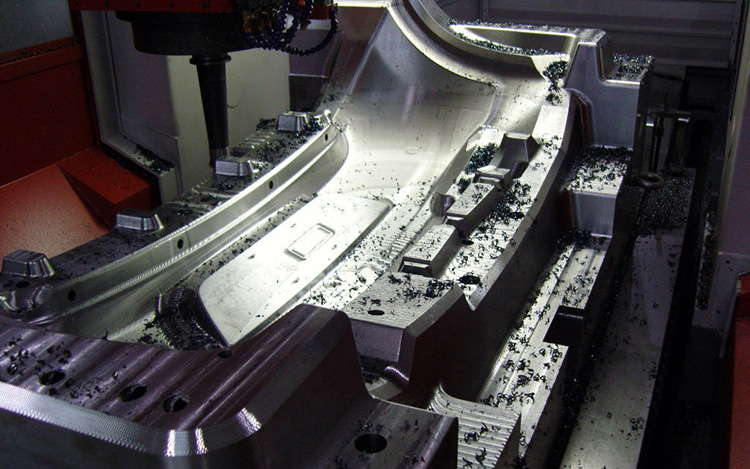 Advantages of TEAM Rapid Tooling
Rapid Tooling Price:
1. We are based in China with western management and procedures.
2. We use rapid tooling methods to save the cost and time. Normally rapid tooling is suitable low or medium volume production less than 100,000 shots. The tool metal for cavity is much softer compared with traditional production tool, which can reduce the machining time and save the cost. The tooling metal what we used often are aluminum, P20 and NAK80. Aluminum tool is used for quick turnaround parts less than 10,000 shots and without very complex structure. NAK80 tool is commonly used for high glossy parts such as lens. P20 tool is widely used for the parts with a normal polish and most textures, which can last 100,000 shots.
3. We always use the MUD (master unit die) system with a series of mold-bases shared in our factory. One mold-base can be used to the part with similar size and structure. This can help you to reduce the cost and time for manufacturing mold-base.
4. Simplify the slider system and replace with the manual inserts, which is very helpful to save the tooling cost and time as well for the very low volume production, such as less than 1,000 shots.
Apart from the ways mentioned above, we have many other methods for reducing the cost for low volume manufacturing without affecting quality, that's why our price is always very competitive compared with western and most of Chinese toolmakers.
Rapid Tooling Supports:
All of our project managers are with the background in both engineering and English, and have years of experience in dealing with western customers in the rapid prototype and rapid tooling industry.
Part Quality:
We do 100% inspection prior to shipment and strive daily to provide the best and most efficient service to customer. We also have a very good after-sales service system to ensure that customer gets their parts timely and the quality meets its requirement.
Tooling Lead time:
We normally finish a Rapid Tooling with 3 to 20 days, depending on the part size and complexity.
Processing/Shipping:
We cooperate with the biggest shipper including DHL, UPS and FEDEX, which takes about 3 days to ship the goods all over the world. Also we have other shipment partners for common shipping way by sea and air, for saving the delivery cost for large packages.
Contact TEAM Rapid Tooling
At TEAM Rapid Tooling China, we can ensure our offer is reasonable and competitive, good quality, excellent service and fast delivery are the foundation of our survival. Contact our expert team today to request a free quote now!
Request A Quote