Plastic CNC Machining - Create Custom Precise Plastic Parts?
Plastic CNC machining is a preferred rapid manufacturing method that will be used to create precise machined parts using various metal alloys as the primary materials. The good thing about this method is that since you can calculate the process using a computerized program, you will get the machined parts that follow your design plan to the letter, with no or minimal errors in accuracy.
Aside from metals, can you use plastic materials for this process, and if so, will you get the same accurate results? In this guide, you will learn about whether you can use plastic machining to create precise custom parts, as well as the pros and cons of plastic CNC machining and its applications.
Can You Use Plastic CNC Machining to Create Accurate Custom Parts?
There are various plastic material types you can use for the CNC machining process, such as nylon, acetal, polyethylene terephthalate (PET), Polyetheretherketone (PEEK), and polytetrafluoroethylene (PTFE). Each plastic material has its own characteristics and can provide you with various benefits when you use them for CNC machining.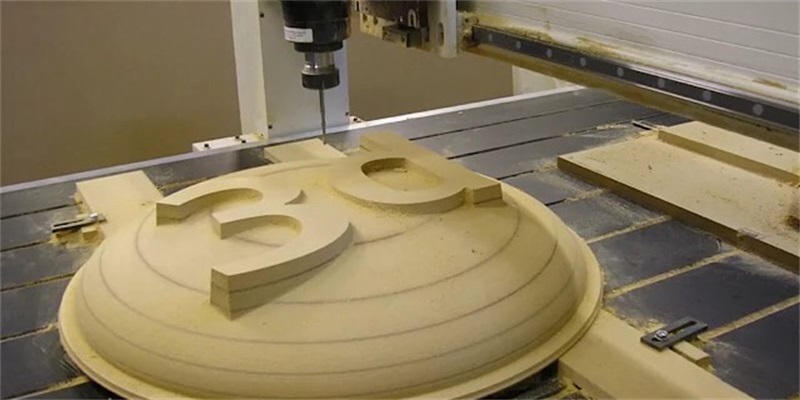 The good news about plastic CNC machining is that no matter which plastic material you are using in this process, you can create accurate custom parts with it. CNC machining(CNC turning and CNC milling) will work for metals, plastics, and other materials, and this process will still retain its precision machining because you will use the same computerized process to ensure the best precision in each cut. So, you can create custom CNC machined parts with complex designs and precise accuracy, even when you are using plastics as your primary material type.
Plastic CNC Machining Pros and Cons
As with any other CNC machining processes, plastic CNC machining also has its own pros and cons. The pros include cheap materials, a wide range of material selection, and faster production time. The cons include the possibility of cracking and deformations, as well as small-scale production. Here are the pros and cons of plastic CNC machining:
The Pros of Plastic CNC Machining
●A wide range of plastic material selection.
You can choose different plastic materials for different purposes. The good news is that CNC machining is compatible with a wide range of plastic materials, so you can always pick the one most suitable for your project.
●Best for producing larger parts.
You might use CNC machining to produce smaller parts when using metal materials. However, with plastic materials, you can produce larger parts with CNC machining. In fact, plastics are best for producing custom CNC machined parts in larger sizes.
●Cheap materials.
Another advantage of plastic CNC machining is that the plastic materials are way more affordable than the metal counterparts. So, you can always set a lower budget for your CNC machining production when using plastics as the primary materials.
●Faster production time.
You can also produce your parts faster when using plastic materials for CNC machining. Plastics are easier to cut, as they are softer, which results in faster production time for your custom parts.
●Various finishing options.
With plastic materials, you can apply various finishing options for your parts later. You will need to apply additional processes after completing the CNC machining process, such as deburring and removing rough edges. After that, you can apply various finishing options on your custom machined parts.
●Complex designs.
You can apply complex designs for plastic CNC machining, just like you do with the metal CNC machining. So, it's very easy for you to get creative with your design plan and turn your design into completed products with no hassles.
The Cons of Plastic CNC Machining
●Small-scale production.
You can't use the plastic CNC machining process for a big-scale production, because plastic materials are not as tough as metals or sheet metalwork. Thus, when using plastic materials in CNC machining, you can only use it for small-scale production, as you need to inspect each product with careful observations, in case there are some issues in the production results.
●Softer materials.
Plastics are also softer materials when compared to anodized aluminum and other metal materials. Thus, even though you can still apply precise cuts for the plastic materials, some problems might still happen during the process, such as deformations and material distortions.
●Cracking in the plastic materials.
Some plastic materials might also be prone to cracking when you apply CNC machine cuts on them. The cracking can be subtle or obvious, depending on how you cut the plastic materials using CNC machining. This problem might force you to redo the entire process and throw away the defective materials later.
●Material distortions.
Deformations and distortions can also happen when you use CNC machining for plastic materials because of the characteristics of the plastic materials itself. Compared to metals, plastics are more malleable, and thus plastics might not be able to maintain their forms or shapes during their machining operations.
●Warping and burring.
You can also experience warping problems when you use sheet plastics for CNC machining. Burring is also very common to happen during the machining process, which means you will need to perform the additional deburring process later.
Applications for Plastic CNC Machining
Despite its low production scale, plastic CNC machining has been used in various industries to produce lightweight, durable, and corrosion-free parts. The applications of plastic CNC machining include applications in consumer electronics, automotive, medical, and aerospace industries. Here are the most common applications for plastic CNC machining: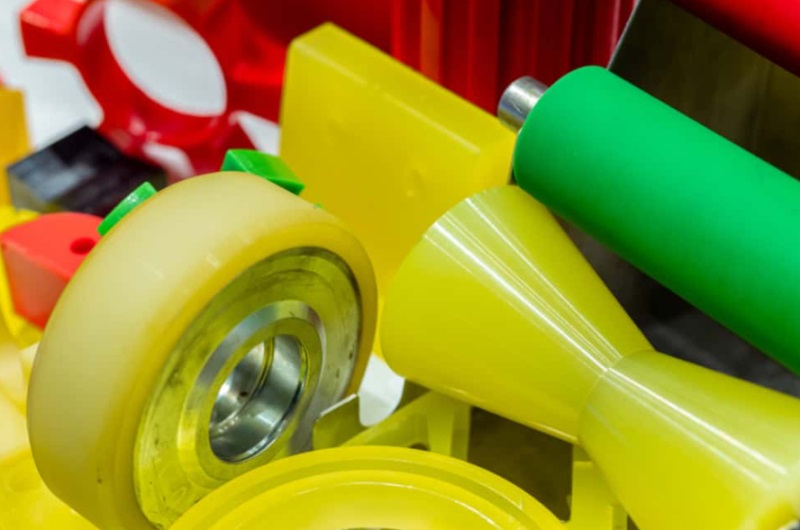 ●Consumer electronics.
In consumer electronics, manufacturers use plastic CNC machining to produce enclosures for various electronic products, such as TV, smartphone, laptop, PC, and many others.
●Automotive.
Various automotive components also use plastic materials, since they are corrosion free and durable. These automotive components are produced with plastic CNC machining.
●Medical.
Various medical devices use plastic CNC machining in their production, such as for the production of artificial limbs.
●Aerospace.
In aerospace, there are various custom plastic CNC machined parts used in the braking system and fuel-related functions.
Conclusion
Manufacturers use plastic CNC machining to produce custom CNC machined parts with precision and accuracy in a wide range of industries. Yes, you can use plastic materials in CNC machining, and yes, you can get the same accurate results as when you use metal materials. However, it's best to review the pros and cons of plastic CNC machining before deciding on using plastics as your primary materials in your next CNC machining project.
TEAM Rapid offers not only plastic CNC machining but also metal CNC machining, 3d print services, injection molding services, die casting services etc. Not matter rapid prototypes or volume production, we can help you with! Contact our team today to request a free quote now!
Request A Quote