High Precision Machining
"High precision machining" refers to machining parts with tolerances in the single-digit micron range. Machining parts with tight tolerances is challenging. The complexity of a project is determined by required tolerances, materials used and the number of features on the parts. High precision machining is widely used in a wide range of industry like aerospace, dental, fluid motion, medical, sporting, and technology.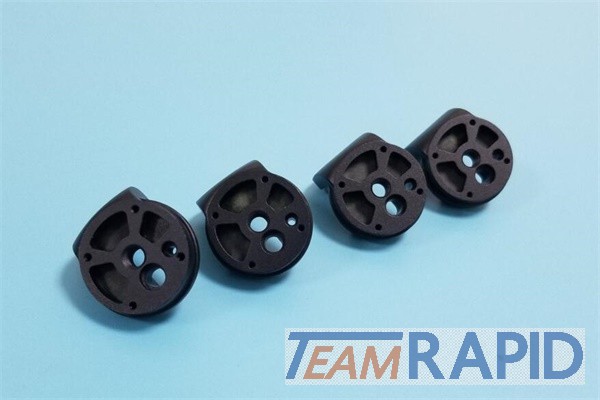 When comes to making high complex and precision parts, TEAM Rapid is an ideal choice as we have advance machinery to do it efficiently. Our qualified machinists can make high precision parts by incorporating precision in to the whole manufacturing process from our first consultation with customers to final quality inspection before shipping.
High Precision Machining is to create parts which meet specifications and ensure that the initial plan is designed to create functional parts as efficient and accurate as possible. The quality checks should be conducted throughout the whole process to ensure the final products meet customers' requirement.
If you are looking for the sharpest, cleanest, and most precise CNC machining company, you are at the right place. TEAM Rapid has the capabilities to get your orders delivered on time and within budget. Our precision machining services are highly satisfied in multiple industries because our CNC machinists are truly understand their machine's behaviors. Our customers receive the best precision parts they need with the repeatable accuracy they demand. We perform a number of high precision machining services.
TEAM Rapid is a smart, reliable choice for OEMS. If you want to build complex parts with very tight tolerances or other difficult to near impossible machining demands, TEAM Rapid is your answer. Our precision CNC capabilities allow us to machine parts with peak efficiency and accuracy. Engineers and manufacturers of metal products for health care, dentistry, optometry, and veterinarian services will find exactly what they're looking for at TEAM Rapid. High precision machining is our specialty. We have a long history and strong reputation for CNC innovative technology.
TEAM Rapid has more than 10 years of experience in high precision machining and we would be happy to help you with your next projects. Contact us at [email protected] to learn more about our services and capabilities.
Request A Quote