Looking for the Best Method to Home Appliance Prototyping
In order to attract savvy buyers, the innovation in home appliances never stops. Better features, high efficiency and new styling to match the trends, these are the points for innovation. Push the product development team to get prototypes into testing and speed up for marketing. So timing is very important, we can shorten the home appliance prototyping lead time by materials and processes.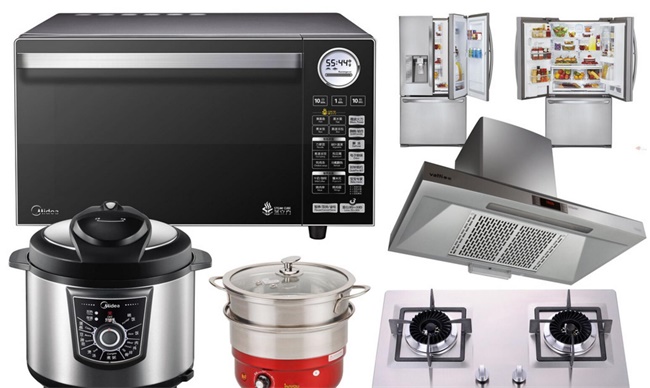 Rapid Prototyping
Consumers always expect the home appliance such as cooker, dishwashers, refrigerators range to be durable and convenient. A good ergonomics and attractive cosmetic are helpful for market success. A real prototype is an excellent marketing tool, place it in a show kitchen enables one to capture market feedbacks and photos of the prototype can go into product literature. Benefit from rapid prototyping, it not only helps you to seize the market opportunities quickly but also allows your manufacture flexibility for design modification. Short prototyping lead time allows your second or even several rounds of validation testing to design change quickly.
Prototyping Processes
Processes of CNC machining, Vacuum casting, 3D Printing, Rapid Tooling& Low Volume Injection Molding are popular used in building the home appliance prototypes. Vary based on the prototypes' material, quantity and finish, we can use one or even combine more processes together to build the prototype parts quickly.
Reliable China Rapid Prototyping Maker
At TEAM Rapid, we offer the best solution for your rapid prototype and low-volume manufacturing. Our services are very suitable your home appliance prototype and low volume production needs. We can build prototypes as little as 1 day and keep tight tolerance down to 0.01mm for special requirements. With over 10 year's accumulation, TEAM Rapid has worked with lots of China & overseas consumer electronics and home appliances companies to launch the market quickly and successfully.
Contact TEAM Rapid for Your Home Appliance Prototypes
For more information about our capability or any of our other rapid prototyping services and low volume manufacturing service, please mail us at [email protected]. Let us quote your next pending project.
Request A Quote