Quotes of Rapid Prototypes from United Arab Emirates
TEAM Rapid was established in Hong Kong, the factory is located in Zhongshan China, only 2 hours from Hong Kong. We are a company specialize in rapid prototyping,
CNC Prototyping
, Rapid Injection Molding, and other low volume manufacturing needs. Our 20,000 square feet facilities provide a workplace for over 40 employees that includes 2 independent factories of Rapid Prototyping and Rapid tooling. We help lots of customers to prototype their ideas and lunch the products into the market. Recently, we got some quotes from United Arab Emirates clients, below is the details:
1. I need a quote to cut and bend 1.2mm Stainless Steel 308
2. Hi, I have a model I would like to get cnc machined. I'm thinking that the material should be ABS and then maybe grey primed? Depending on the costs I would like the model en 3 different sizes; 30, 50 and 80 cm long. Very interested in hearing the price. Attaching one file of the model in 50 cm. Only have an STL file.
3. I am looking for quick tooling for a
plastic injection molded part
. The material is ABS/PC, color is black, surface finish is a light bead blast on one side. This is for mechanical testing before a production tool is built. Quantity is 1,000.
4. Hi, We are researching costs of developing our own coffee grinder. Please see attached STL/STEP file of sample 64mm coffee burr. Can you please let me know: 1) What is quoted price for 2, in steel? 2) What is price if we eventually order 30 or more at a time? 3) Do you offer any metal coatings, TiN, etc? 4) What is default tolerance for this type of part - 0.1mm? How much does higher 0.01mm tolerance affect price? Thank you!
5. I am looking for a round sink with no bottom opening Inner diameter should be 18" inches and the top round should be around 24|" diameter with 10" deep this is for a baptism tub for infant baby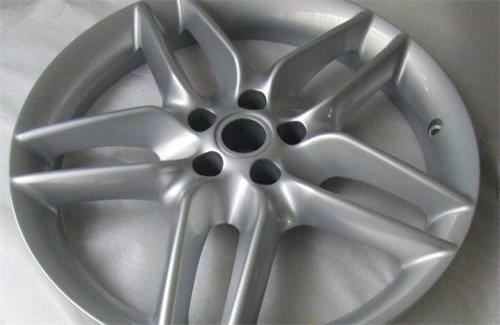 6. Hello I am interested in 1pcs off each part. All parts are made off 6061-T3 Aluminium. The part is possible to adjusted if it is not possible to make it as is. The surface finish needs to be good enough to anodize it. The tolerance needs to be fine. The 2D drawings contains a few mesurments so they can be used to verify that the STEP files have not changed in the export.
7. Please quote the following parts in 20 pcs, 100 pcs, 500 pcs, 1000 pcs, 5000 pcs: BA905, - 2 (Red), -3 (Blue), -5 (Gold), Lollipop V1 BA906, - 2 (Red), -3 (Blue), -5 (Gold), Hammerhead V1 FB101, -01 (Blue), -02 (Red) The .igs files are included
8. Food safe, high temperature material. PA (Ultramid aqua) Quotation: injection molding Quantity 100, 1000, 2000, 5000
9. Stainless 304 Surface Finish Standard 1 pc Tolerances: precision +/-.004"(+/-.102mm), entire part
10. Hi there How big can you make a using and much would it cost me. size of casing: 740mm x 520mm And I would need it to wrap round like a phone case would but on a larger scale. Hope you can help. kindest regards
11. I woullike to produce lighter metal holder to hold as necklace The material should be metal, Light I uploaded an example
TEAM Rapid is a professional
Rapid Prototype Tooling
company. We aim to help you reduce the risks involved in production and improve efficiency to meet your needs from the early prototype R & D to late mass production. We spare no effort to make sure you are satisfied with the quality, price and services! Want to find a best solution for your ongoing project? Contact us at
[email protected]
today and get a free quote.
Request A Quote