Quotes of China Rapid Prototype from

Portugal
TEAM Rapid is a company specialize in rapid prototyping, CNC Prototyping, Rapid Injection Molding, and other
low volume manufacturing
needs. Our 20,000 square feet facilities provide a workplace for over 40 employees that includes 2 independent factories of Rapid Prototyping and
Rapid Tooling
. We help lots of customers to prototype their ideas and lunch the products into the market. Recently, we got some quotes from
Portugal
clients, below is the details:
1. Dear Sirs, We are a small eng. For a specific project in dvelopment we need to get about 20000 plastic pieces, similar to the foto but with the specific dimentions as shown in attache draft. Is it possible to get information about: - Best manufacturing price and delivery time of a mould manufacturing. Are you able also to perform also the injection, first order lot: 20.000 pieces. Please inform your delivey time and cotation. Then ks for your attention
2. Hello, I need to make a prototype in aluminium part 7075. I wanted to know the price for one piece . Thank you
3. Hi there. Could I get a quote for a prototype sheet metal box? We were looking for a box, cut and bent according to the model attached. I'd like to get quotes for 3 boxes and 100 boxes. Price and turnaround time would be great. Thanks
4. Hi, I'm looking to prototype some mobile furniture design. Could you get back to me to schedule a call or skype please? Thank you very much.
5. I would like to make 100pcs of a subway handle like so (just the handle) in a custom design. Would like to know how much this would cost using Vacuum Casting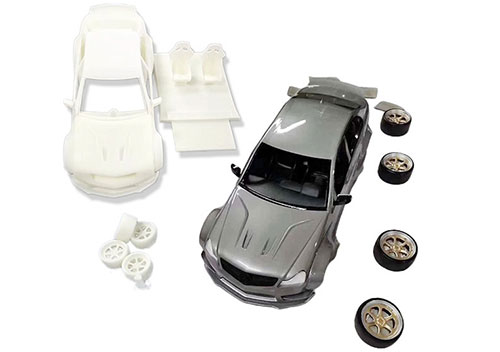 6. I am writting as a retail customer - do you do small orders for private customers ? I search for a company which can produce for me a set of metal bands with high precision: - each band in a set should have a different width - among 6 bands the width should differ by 0.01 mm - among remaining 9 bands the width should differ by 0.02 mm - in one set - the band width will be around 5.60 mm and in the other around 6.60mm. the exact form of the band should be as on the included picture - the part A is a rectangle - the width is described above - the part B is narrower and runded - it is not necessary to have any precission here. Material: - non-corrosive (can be a stainles steel or other). The necesary precission is 0.01 for the part A What could be the price for: - 3-5 sets - just to make sure bands can be used as I expect, - 100 - 200 sets (3000 - 6000 items) initially ?
7. 25 pieces, please quote in stainless steel and brass. Sandblasted surface finish.
8. Project: Prototype test fixture; Material: Aluminum 6061; Surface finish: as machined; Quantity: 2 of the Tensile tester bracket, and 1 each of all the others. Thank you
9. I'd like a quote for 4 of these parts. Let me know if you have any questions
10. Hi, Is the 3 mm diameter hole in detail b cam be manufacture? Thanks
11. Hi, I was just enquiring into whether you know if there could be a lighter material that could be used for a stud in rugby. One of the issues is once you have 12-16 studs in your boot. Is there a better material that could be used? Thanks
12. Quantity - 3 units. Material: Aluminum 6061-T651 or 6061-T6511. Please provide quotation and lead time.
13. Finish: break all sharp corners, remove all burrs, no special finish. Material: Please quote for both your most cost effective stainless steel, and for aluminum 6061. This is only one part of a larger prototype I'd like to get made. If the quote is within my budget, I will upload the rest of the components for a more complete quote. Thank you!
14. Hello, is it possible to have 3D objects in stainless steel? Thanks
TEAM Rapid is a
China rapid prototyping company
, we aim to help you reduce the risks involved in production and improve efficiency to meet your needs from the early prototype R & D to late mass production. We spare no effort to make sure you are satisfied with the quality, price and services! Want to find a best solution for your ongoing project? Contact us at
[email protected]
today and get a free quote.
Request A Quote