We Are a Plastic Mold Maker
TEAM Rapid is one of the leading Plastic Mold Maker domestically and overseas. We have extensive experience to provide customers with a top quality product at the best price. We have rich knowledge to make injection molds perfectly from sample prototypes to complicated molds.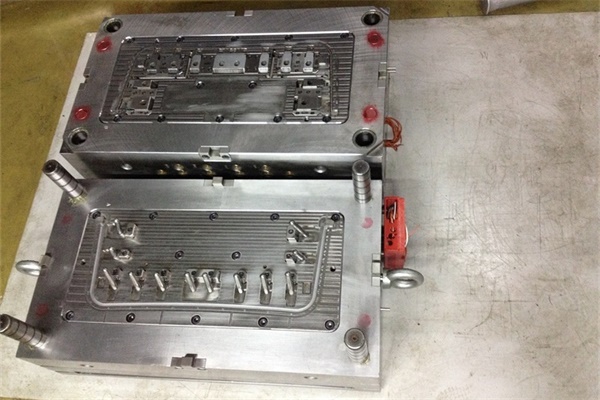 We are a fast moving and leading rapid prototyping, tooling and low volume manufacturing company. To achieve this goal, we have brought together a group of qualified managers and experienced technicians to make TEAM Rapid into one of the China's finest Rapid Manufacturing Specialists. Our core services include rapid prototyping, CNC machining, rapid tooling & injection molding, pressure die casting and stamping. No matter 1 OFF part for fit and function, a small batch run for product performance testing and marketing or a full low-volume production, we can provide the best solution to meet your needs. We aim to offer high quality services at lower price and shorter lead-time. We always give customers a cost advantage compared to other plastic injection mold makers. We provide you the best services from the start of your project through the final shipment.
Our 20,000 square feet facilities provide a workplace for over 40 employees so that a wide range of mold types can be completed. To achieve the best quality of mold, we are keeping up to date the facility technology includes several high speed CNC machining centers, both conventional and wire EDM. As a Mold Maker We conduct inspection in this facility to ensure mold meets your requirements.
Our design teams handle all in-house designing and address the complicated requests. Information and data for each mold is stored within a data sharing portal. Our communication is accessible. We provide the most efficient and effective coordination. If you require modifications to an existing mold or a completely new plastic mold, we have the necessary experience, tools, and skills to redesign or develop something, and our quality, reasonable rates, knowledge, and attention exceeds your expectations.
We have more than 10 years of combined expertise making simple prototypes to complex and intricate plastic injection molds. We provide plastic molding services and we always focus on customer satisfaction and values.
If you need any help on your plastic injection molded parts, email us at [email protected] - a reliable injection molded plastic parts manufacturer, TEAM Rapid.
Request A Quote