What is A 3D Printing Prototype?
Creating a prototype can be a slow and process. With some advanced technologies, we are able to create high quality prototypes at lower cost. 3D printing is a great technology to create prototypes. Using 3D printing, we will access a wide rang of 3D printing material, save time and money. Today, we are going to talk about what is a 3D printing prototype? How can rapid prototyping benefit your projects? How to choose the best material for your projects. Here is all the information you need know to create your cost-effective and ideal 3D printing prototypes!
Advantages of 3D Printing Prototypes
3D Printing Prototyping Creates Iterations
Compared to other manufacturing techniques, 3D printing offer more freedom. As 3D printing prototypes are created from a digital 3D model, you can create all design you want from the simplest to the most intricate ones by using a 3D modeling software. 3D printing makes it possible to create 3D printing prototypes from scratch, get a good visualization, and to anytime adjustment. 3D printing gives life to 3D model by printing. It creates a prototype or even a final product. 3D printing is convenient as it does not need to create a whole mold for each iteration of project. 3D printing offers freedom to make different iterations, so the prototype can perfectly match expectations for the final product.
3D Printing Prototyping Saves Money
Compared to traditional manufacturing methods like injection molding, 3 printing is much cheaper. 3D printing does not request a mold to create prototypes, which is a significant advantage. Time and money are precious, that is why 3D printing helps to go straight to what is important to you.
3D Printing Prototyping Saves Time
3D printing allows to do iterations you need. 3D printing process is fast. Injection molding process need a long time to create a mold, 3D printing skip this step. 3D printing is perfect for rapid prototyping and can help you speed up your whole product development.
3D Printing Prototyping Test Functional Prototypes
A variety of 3D printing materials now are available on the market and our online 3D printing service. We have accesses to advanced materials. Many materials can be used both prototyping process and production. Indeed, if you need to test functional prototypes, these materials will allow to make the most of the impressive properties to manufacture advanced functional prototypes.
How to 3D Print Prototypes?
If you want use additive manufacturing to develop your prototypes, using an 3D printing is the perfect idea. If you are looking for cost-effective technique to create your prototypes, investing in professional 3D printers is not part of your plan, and desktop printers leave much to be desired in terms of quality. Using a service such as TEAM Rapid gives you access to industrial technologies and materials, and you will also benefit from the advice of our 3D printing experts. Our team will assist you to us 3D printing in your strategy and answer your questions.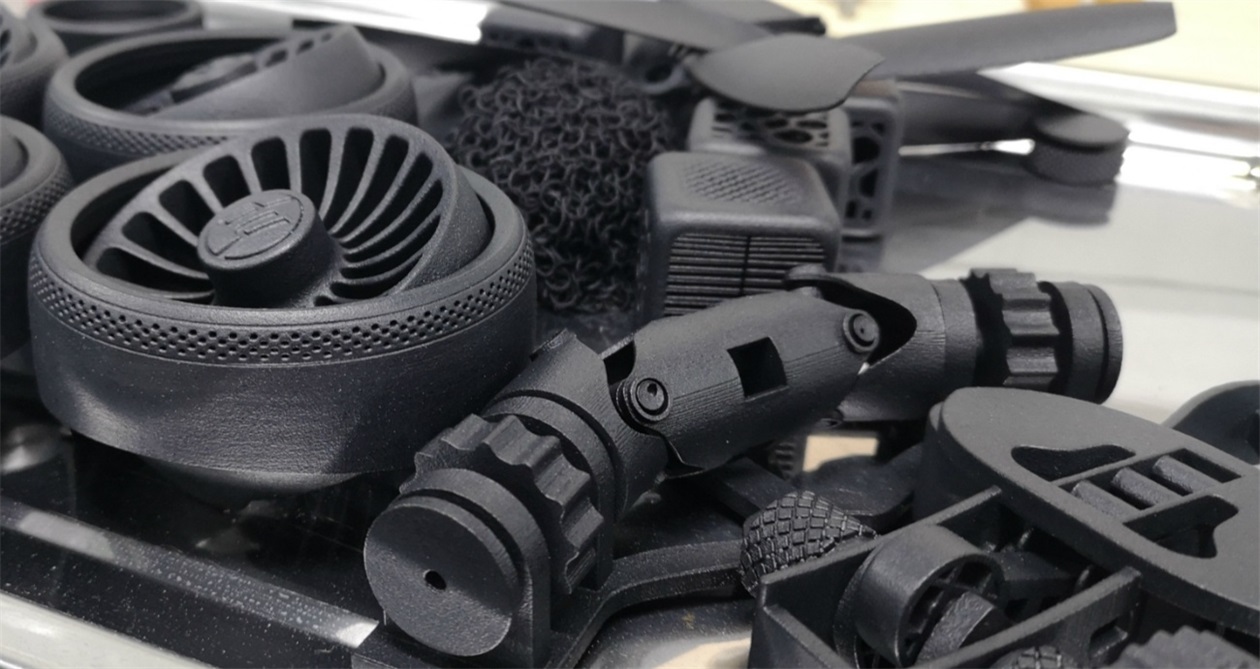 At TEAM Rapid, we help our customers to improve their manufacturing process and their whole prototyping process to get the best 3D printing prototypes. We have a 3D printing solution for all types of projects, from models for architecture to prototypes for mechanical parts. You will choose a material on our 3D printing service to meet your expectations.
At TEAM Rapid, our 3D printing process is simple. When 3D model is ready, you just need to simply upload your 3D file. We will offer an instant free quote and 3D printed prototypes within a few days.
How to Choose the Right Material for Your 3D Printing Prototypes?
Before choosing the right materials for your 3D printing prototypes, you have to check various things:
Pricing:
Price is the most important point for a project. At TEAM Rapid, we help you to reduce costs and improve manufacturing process. For example, if you want to create a metal part, creating prototype with plastic is interesting. It would be more cost-effective to make the early prototypes with plastic and then change to metal 3D printing for the end validation. Choosing among the different plastic materials and the various options helps you to find the economical solution for your 3D printing prototyping projects.
The quality and accuracy of material:
Creating a prototype a good way to get a perfect overview of the part. You will also want to make a functional prototype. If you have a complex project or want to make a part with an elaborated design, make sure to check if the material and 3D printing technique is precise enough to fulfill your prototyping process. And keep in mind that the mechanical properties of the end material that you will use. With the right 3D printing material, you are able to produce a functional part. You have to ask yourself if you want your 3D printing prototypes with the same weight and the same dimensions as your final product? With the same dimensions? In order to see all factors of your prototypes that you are going to check.
The guideline of materials
Different materials have different guidelines. When choosing your material, make sure to check them and to get a perfect object. Be sure that everything is ok regarding the dimension and the geometry of your 3D printing prototypes. For example, if the wall is too thin, the file could be non-printable or could break, which would be counterproductive.
Types of 3D Printing Prototypes
There are many different types of prototypes.
Visual Prototype:
A visual prototype can illustrate a product's color, size and geometric features. It does not illustrate the texture, feel or weight of a part. Visual prototypes are mainly used in marketing.
Working Prototype:
A physical prototype allows to test a finished product's functionality. A working prototype does not have the same appearance as the end product. The purpose of creating physical prototypes is to determine if the end product can serve its purpose or if the design need to be changed to improve it.
User Experience Prototype:
A user experience prototype has the same appearance and functionality as the end products. It can be presented to the end-user for research. User experience prototypes allow consumer testing to determine if a product satisfy customers.
Functional Prototype:
A functional prototype has the same appearance and full functionality as the end product. Functional prototype may be made with different materials and/or manufacturing methods compared to the end product. We can use functional prototypes to gain funding for mass production or for licensing.
Why choose TEAM Rapid to create 3D Printing Prototypes?
1, Comprehensive Prototyping Services
2, State-of-the-Art Equipment & Technology
3, Prototype Experience for High-Tech Industries
4, Customer-Based Approach
Receive an instant free quote for TEAM Rapid's 3D printing prototyping services
We hope that this article could help you to understand all the benefits and possibilities offered by 3D printing to develop prototypes. If you have more questions about 3D printing prototyping, feel free to contact us.
Request A Quote