Quotes of Rapid Injection Molding from Malaysia
TEAM Rapid is a company specialize in rapid prototyping, CNC Prototyping, Rapid Injection Molding, and other low volume manufacturing needs. Our 20,000 square feet facilities provide a workplace for over 40 employees that includes 2 independent factories of Rapid Prototyping and Rapid Tooling. We help lots of customers to prototype their ideas and lunch the products into the market. Recently, we got some quotes from Malaysia clients, below is the details:
1. Dear Sir/Madam, I am trying to manufacture the part in the drawing attached. May I know if this is possible due to its small size? Also, please note that I require a surface finish of less than 8 micro inches. Thanks. Regards
2. I would like to make special pipe fitting parts with plastic or some other material, which can withstand 150 psi pressure. Please see the attached photo. But I don't have CAD dwg. Can you scan the piece and make it with plastic?
3. Hi there, I hope all is well. I am looking to order some moulds to go with my card game and was wondering if you could help. The mould itself should fit in a box 210 x 100 x 63 and will contain three decks of cards 58 x 84 separated by 5mm between them and 5mm around the edges. Looking to start with 200 units and hopefully order more in future after the initial sample run. Look forward to hearing back from you
4. We need parts one each for functional test. Therefore, it is important that the dimensions are as per drawing with good surface finish. The parts must be made by SLA. Please send me your offer with delivery date.
5. Hello, I'd like to get a quote for the attached model. Material: AL 6061; QTY: 1; Finish: As Machined; Delivery : 14 days from payment. Thanks
6. Dear company Team RAPID, Due to a product development on my part, I came across you looking for a competent and reliable production partner. I am currently working on a new design for glass bottles, I also designed a protective cover for this. Due to the perfect properties of silicone and / or rubber, I decided to have this protective cover made from it. It is an ongoing order with a quantity of 27,000 pieces in the first year. I would be happy to have further contact and a resulting cooperation. Best regards
7. Good day, We are a leading supplier of spraying components and equipments since 1991. I am contacting you since we need to manufacture two pieces in CNC. Could you please quote us these pieces in delring material? What are the minimum quantities for each piece? It's important for us to repect the colours. Thank you very much. I look forward to your answer. Kind regards
8. Hello good morning, how are you? I am looking for a quantification to make grips like this, I attach the photo, it is used in dirt bikes.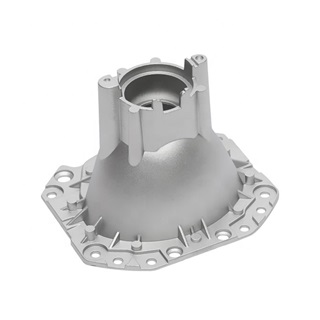 9. Hello, we would like a quote on a pedal arm made out of aluminium. The idea is to find out the cost of the moulding tool and a production price for 2000-5000 pieces annually, perhaps more.
10. Machined as the 3D Model from 5160 Steel. The sharp edge must me kept and the part can't bend.
11. I need a prototype making of a toilet seat, with some, I presume
injection moulding
in white, no heat problems. Could you give an app cost and delivery please. I have 2D drawings
12. Prototype for custom mini-itx enclosure. Finish could be powder painted for the 1 mm steel setup. I plan to start with a single unit to verify and confirm quality and size, then I will be make big order with different configurations based on demand.
13. Hi I am interested in working on some prototypes similar to the image I have sent these are two piece. the base in red and the sliding section in green. the green is moved out as indicated in the diagram and two wings lock the shape from moving back. It would work like a pen or similar that when pushed locks in to use.
14. I would like a quote on the following: Required material (6061 Billet Aluminum). Natural unpolished is preferred (not a problem if it isn't as I'll be brushing/anodizing the metal). I'll one of these made for now (just to ensure perfect fitment etc). Please quote
15. Hi There, I'm looking to produce a product that requires several CNC'd aluminium components. I would only be looking to produce a very limited run (less than 10) and want to know if it would be economical to get this done. Attached is one of the components. I have not designed this with CNC in mind so just want an indication of what it would cost to produce this before I work out how I would do it, Thanks
16. hello guys im looking to make some of the flanges for some kits im trying to prototype in house and was wondering what it would take cost wise to make these? as well as another part i have to have a little help developing
TEAM Rapid is a China rapid prototyping company, we aim to help you reduce the risks involved in production and improve efficiency to meet your needs from the early prototype R & D to late mass production. We spare no effort to make sure you are satisfied with the quality, price and services! Want to find a best solution for your ongoing project? Contact us at [email protected] today and get a free quote.
Request A Quote