O

peration of Returning Back to Work at TEAM Rapid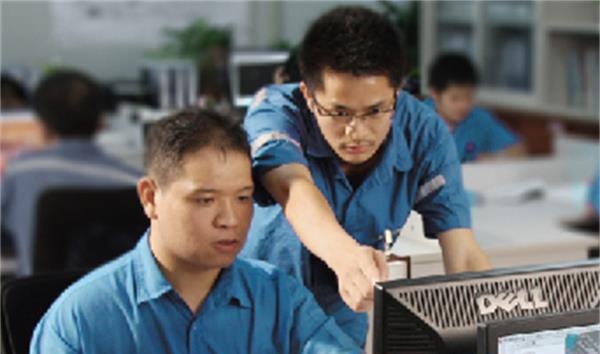 We all know you're worried about the operation of our factory. Here I want to share more status we are facing and the measures we are taking now as below:
1) Under the guidance of the Chinese government 's iron-handed policy, we have implemented epidemic prevention and control measures unswervingly from the center to community units. We're working together to fight the epidemic! At present, the inflection point of the epidemic situation has arrived, and the number of infected people has been declining for many consecutive days. Moreover, the current national epidemic situation is mainly concentrated in Hubei, especially Wuhan. The increase in the number of infected people accounts for more than 80% of the total increase, which indicates that the number of infected people in other provinces is actually very small. It is worth noting that 98% of those infected in Zhongshan were people who passed through Hubei or stayed in Hubei and returned to Zhongshan.
The measures taken by the governments of Zhongshan and other regions are as follows: the diagnosis will be made directly at the expressway station basically. If an infected person is found by temperature measurement, he will be sent to the hospital for treatment immediately. Ensure they are cut off from the possibility of the virus before entering the city, indicating that the probability of local infections in Zhonshan is actually very small.
We believe the coronavirus will end in most provinces except Hubei in the end of February. Hubei will be still in a closed status until the coronavirus is defeated. We will use our national strength to solve the Hubei issue. The leader who is responsible for the epidemic said hat Hubei will be fully under-control in April.
2) We began to prepare how to rationally arrange production to minimize the impact from the very beginning of the coronavirus.
A. 65-70% of our employees are coming back to work on Feb 18th
B. 95% of our employees will be coming back to work on Feb 21th.
C. 98% of our employees will be coming back to work on Feb 24th except who come from HuBei Province, as we mentioned before, there are only 2 employees cannot work who are isolated at their hometown. This is very little affect on TEAM Rapid
3) We can ensure the normal operation of the Orders/RFQ normally as before, please don't worry about our operation! We need more support from you in 2020!!!
Are you looking for Rapid Prototyping and Volume Manufacturing in China? Contact our team at [email protected] today!
Request A Quote