Single-Cavity or Plastic Multi-Cavity Moulds Right for My Projects
When working with Rapid Injection Molding, engineer always takes a full consideration not only about the part's layout but also the cavity number, single-cavity or plastic multi-cavity moulds. The short answer to this question is how many parts you need to make in the future. Typically, the unit price by plastic multi-cavity mold is more economical than one molded by single-cavity molds.
Single Cavity, Multi Cavity and Family Tooling
Single Cavity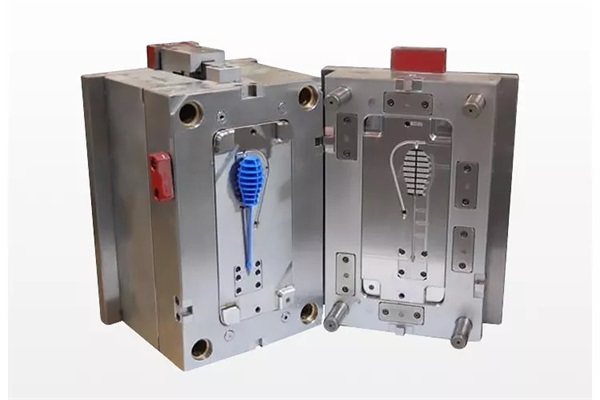 Advantage of single cavity
When it comes to injection mould tool, single cavity is the cheapest option. Single cavity is suitable for low volume production if the cost is less prohibitive. The tool is easier to be built, lead time is shorter, and the cost is lower, it is one kind of rapid manufacturing methods.
Disadvantages of single cavity
Single cavity can only build one molding at a time. If the quantity increases quickly, the tool is hard to create enough parts to meet the demand. Compared to plastic multi cavity moulds, the cost per part is expensive.
Multi Cavity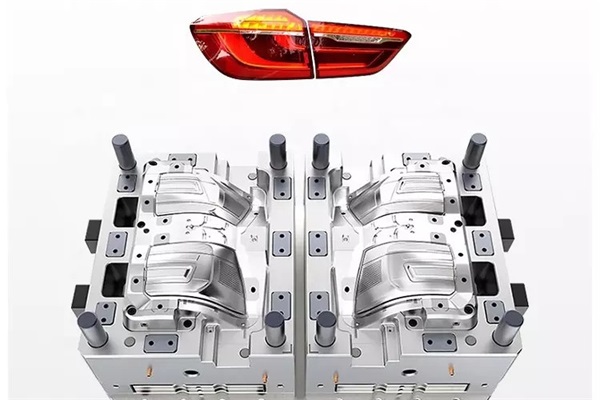 Advantage of multi cavity
The main advantage of plastic multi cavity mould is that multi cavity can produce more than one of the same parts in high volume and low cost. If the cycle time of running a single tool is 30 seconds, 120 units can be made in an hour. If the there are two cavities in a tool, it will make twice as many parts at the same time. Creating more than a part in a time can lower the cost of molding and offer chance to produce parts in high volume.
Disadvantage of multi cavity
It is more expensive and can push lead times out because of the work during manufacture. The tooling is high cost, and the mult cavity injection moulding is cheaper. Single-cavity molding is cheaper, and moulding is higher.
Family Tooling
Advantages of family tooling
Family tooling can produce many parts in different shape in the same material. Family tooling is the cost-effective way when it comes to create a kit of components. Compared to a single cavity tool, the family tooling is more expensive but only one tool is needed to produce many different parts. Similar to multi cavity moulds, the moulding cost is lowered by moulding more than a single part from the same tool.
Disadvantages of family tooling
If there is an imbalance between cavity filling, it will cause quality problems. Family tools creates parts by the same material which is hard should one of the parts needed in a different material or color. If the cavities are damaged, it will stop the rest of the parts in the tool which is being created.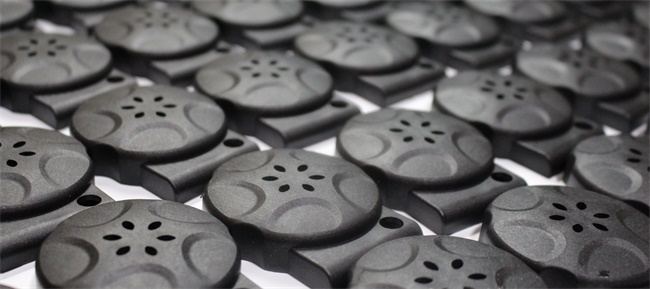 Ordering 10,000 Plastic Parts for Example
If you need the full number parts all at once or need a quick turnaround of all this number, then a multi-cavity mold should be a best choice for you, you can consider 2 or even 4 cavities plastic multi cavity injection mold if necessary. But if you have a regular basis of this total number and need parts over a span of 3 years, then it may be better to go ahead with the less cost single-cavity solution.
Another point you need to consider is whether your production needs to ramp up in the future. If you have an idea about future quantity needs, you can build a plastic multi cavity mold (8, 16 or even more cavities) to run your large production and cut down the injection molding cost.
How to have projects benefit from the plastic Multi Cavity Moulds?
Plastic multi cavity moulds have more than one cavity of the same products. The moulds can bave more than 64 cavities. The multi cavity moulds are used to create the same parts in multiple number in the same process and at the same time. Plastic multi cavity moulds are suitable when it comes to producing over ten of thousands of units monthly. If you need to your parts meet a price point, multi cavity is in an ideal option. If you use multi cavities tools, your investment in injection molds is rewarded is lower. It is a reward to choose multi cavity moulds even capacity is not reached. A plastic multi cavity can have 2 to 64 cavities. The less machine time, which is spent in molding your parts, the lower your parts will cost. A plastic multi cavity mould will increase investment as cavities are needed. If you make the investment faster, you can reap long term reward quicker.
How to optimize Plastic Multi Cavity Moulds design?
It seems an easy way to increase production quantity and low part cots by moving from a single mould to one which create two, four or eight parts in a time. This is true if you take the right steps and finish the requisite homework first. It is not as easy as copying the CAD file for a single cavity mold to design a part for plastic multi-cavity moulding.
When forcing molten plastic by a mold's sprues, runners and gates changes as moulds are complex and lager, something will effect on the part quality and molding performance. The thermal variation in the plastic multi-cavity mould body is a concern. The plastic travel long distance to reach the end lines. This will increase the risk of sink, partially filled cavities and part deformation after ejection. If you move from a single cavity to multi cavity tooling, it is important to know that the parts will be behave well in multi cavity tooling as in a single cavity tooling. You can optimize the multi-cavity mold design by below methods:
1, Adjust the mold gate
2, Try to use side-actions
3, Use a family mold
4, Include pick outs
Why multi cavity mould?
Multi cavity moulds have more than a single cavity of the parts with the same shape. Plastic multi-cavity moulds a produce part in a large number each molding cycle. Plastic multi-cavity moulding is suitable for creating parts in high volume. The lead time of plastic multi cavity moulding is quicker as numerous parts can be produced per cycle. A mold with two cavities is lower cost compared to two separated molds. As the shorter machine time and labor that multi-cavity moulds offer, the cost per part is lower. Producing a million parts by mold with a single cavity is difficult to meet customers' demand. Multi cavity moulding allow to place high volume order which can be finished with high efficiency.
What is the process of multi cavity moulds?
Here at TEAM Rapid, we offer instant free quotation fast by order professional costing engineers.
1, Upload your 3D file for your parts to get an instant free multi cavity mould and part quotation.
2, When the cost and order detail are confirmed. We will begin the plastic multi cavity mould and parts processes
3, We make DFM and create processing solution.
4. Our professional engineers will review tooling design.
5, When the design is approval, we will begin creating multi cavity mold.
6, We will send sample to customers for approval.
7.When samples are approval, we will begin mass production.
In our initial quote, we would prefer our customer to provide more details about their project. As an experienced manufacturer, we will base on customer's requirement to suggest the best cavity number. At TEAM Rapid, our rapid tooling service not only can meet your rapid prototype requirement but also for low volume parts up to 100,000+
Contact TEAM Rapid for Injection Mold Tooling Services
Here at TEAM Rapid, we produce high precise single cavity and multi cavity injection for a wide range of parts which include caps, straight connectors, syringe barrels, with or without tear off caps and more. The multi cavity mold like 2, 4 and 8 cavity moulds have more than a single cavity of the same part as the lead time is shorter. Using a multi-cavity moulds can produce a number of parts faster. Want to know more about our Injection Mold Tooling and low volume manufacturing service? Contact our team at [email protected] today and see how your ideas can blossom into reality.
Request A Quote