-
What is Mold Flow Analysis
By applying mold flow analysis, we can stimulate an injection molding cycle with specified plastic and get the results. Mold Flow Analysis should start at the mold design stage before tool building. Through this analysis, we can tell the potential issues on the mold design and shoot down most defects by optimizing the product and mold structure.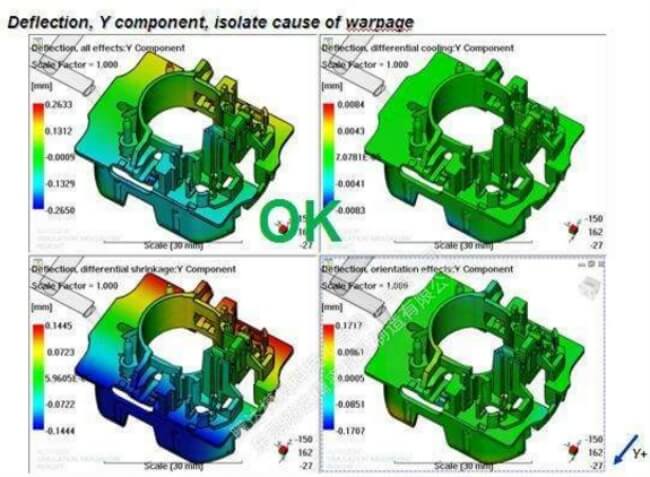 By using a specialized software, we can stimulate the liquid material flows on the mod, and include heating/cooling, fill pattern, injection pressure, potential air traps, shear stress, fiber orientation properties etc. We can see the details through the software analysis.
Both tooling and injection are the 2 most key factors bear on your products. Without the proper tool structure and corrected injection parameter, products usually come out with defects. This is the reason why TEAM Rapid keeps doing mold flow analysis internally. Through our rich tooling experiences, we know how to build molds in good quality at low cost and short lead-time. Assist with mold flow analysis at mold design stage, we cut down the manufacturing defects at maximum during Injection Molding.
Are you working on your new project? Contact our team at sales@teamrapidtooling.com for more advice on the best techniques for rapid tooling and Injection Molding Service.