Home
>
News & Events
> In-Mold Labeling - How to Improve Your Product Durability and Branding
In-Mold Labeling - How to Improve Your Product Durability and Branding
Branding is one of the most important business strategies that many companies put most of their efforts in. Without a winning branding strategy, companies can't survive in the ever-competitive business world of today. Branding is what separates one company from other similar companies and establishes their name in the market. In-mold labeling is one of the branding tools that companies are using in their manufacturing production nowadays. By combining the plastic injection molding and digital printing technology, you can use the in-mold labeling process to improve your product durability and branding. Let's dive deeper to learn about the in-mold labeling process, its benefits, and how you can use it in your branding strategy.
What is In-Mold Labeling?
In-mold labeling has become a more preferable method to create product labels for branding purposes. With in-mold labeling, you can create high-quality brand labels on your rapid prototypes and products without using stickers. Thus, the printed images will stay on the surface of your product packages, making it last much longer than just using the sticker labels.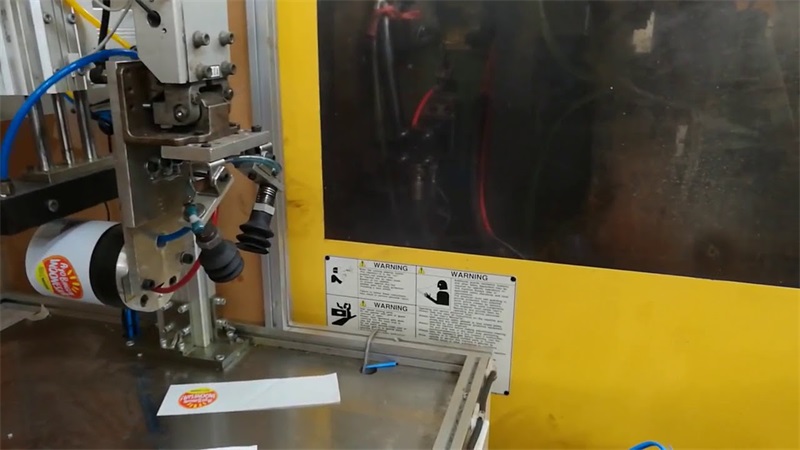 To apply the in-mold labels to your product packaging, you will need to combine the injection molding technology with the digital printing technology. The result will be high-quality and premium-looking brand labels for your products, which can help boost the profit potential for your business.
How Can In-Mold Labeling Benefit Your Brand?
In-mold labeling will provide various benefits for your brand, as it can help you establish a stronger branding for your products. Not only that, the high-quality printing offered by in-mold labeling can keep your product branding durable for the long term.
Here are some benefits of in-mold labeling for your brand:
●Long-term branding that doesn't wear off with time.
In-mold labeling produces high-quality labels you can put directly on the surface of your product packaging. It's excellent for the long-term preservation of your product brand, as the label quality will stay the same throughout the years.
●Better look for your brand in each product packaging.
Different to the other molding processes(insert molding, overmolding, silicone rubber molding), with in-mold labeling, you can put your branding in the best light when it comes to attracting customers to your products. The in-mold labeling process will allow you to show your product packaging in the best aesthetics, giving the best appearance for your products.
●In-mold labeling can follow your product packaging shape.
The flexibility of in-mold labeling allows you to put your branding label on any product packaging shape. So, you are not restricted to have certain shapes for your product packaging just to get the in-mold labeling process working. The in-mold labeling process will just follow the shapes of your product packaging.
●High-quality and high-resolution labeling for your products.
When compared to the regular sticker-based labeling, in-mold labeling can offer you a much better branding for your products. You can print high-quality and high-resolution labels right into your plastic packaging, giving you the best overall look for your product presentation.
●Making your brand stand out during special occasions.
During special occasions, such as holidays and special events, you can make your brand stand out by using the in-mold labeling method. The in-mold labeling is a great way to establish your brand during these occasions and events and make your brand become more popular.
Tips to Improve Your Product Brand and Durability with In-Mold Labeling
In business, branding is very important, and you can use in-mold labeling to strengthen your brand. Aside from that, the right application of in-mold labeling can also help improve your product durability.

Here are some tips to improve your product brand and durability with in-mold labeling:
●Make your brand logo stand out.
First, you need to focus on your logo. The first thing people will see in your product packaging is your brand logo, so it's important to make your brand logo stand out from the rest of the design elements. Using bigger fonts for the logo can help make it stand out, which can also hook people's interest in your product the first time they look at it.
●Consider the coloring factor.
The colors you choose for your brand label will also matter in helping you improve your brand image. Wrong color combinations can often make people ignore your brand, and thus, it will not help you increase your profit potential. Choose the colors that also stand out, while keeping it look elegant and not too flashy.
●Use high-quality materials.
For the injection molding materials, it's best for you to use high-quality materials, so that the in-mold labeling process can go well. By using the high quality materials, you can print your brand label in the best possible quality, and at the same time, minimize potential defects in your labeling process.
●Product authenticity.
You can add certain features for your product packaging using the in-mold labeling process, such as the feature to check the authenticity of your products. It's best to add this feature to combat the potential counterfeits of your products and to keep your customers loyal to your brand.
●Use a label design based on your product shape.
Before putting any label on your product packaging, consider first about your product shape. Design the label so that it can follow your product shape well without looking weird. Avoid using a general product design for all product packaging shapes. Instead, it's best to use unique product design for different packaging shapes, while still retaining some similarities between them.
●Consider the package contents.
What are you selling inside the product packaging? Follow the safety standards for your product packaging instead of focusing just on the label design. You might consider using thicker injection molding materials to add more durability for the packaging, and thus add more protection for the product inside. You can also give it a premium look to add more value to your overall product.
Conclusion of In-mold labeling
For many companies, in-mold labeling has become a part of their branding strategy. Nowadays, it's not easy for companies to make their brands stand out while being surrounded by all the competition. With in-mold labeling, companies can improve their product durability and branding and ensure that they can get the best result out of their promotional efforts.
Besides from injection molding, TEAM Rapid also offers CNC machining services, 3d print services, die casting services etc to meet your project needs. Contact our team today to request a free quote now!
Request A Quote