CNC Precision Components Manufacturer
If you are looking for CNC machining China, you are at the right place. We are a leading CNC Precision Components Manufacturer in China that have a talented experienced team uses the up to date technologies, machines, techniques, equipment to produce CNC precision parts for a wide range of industry.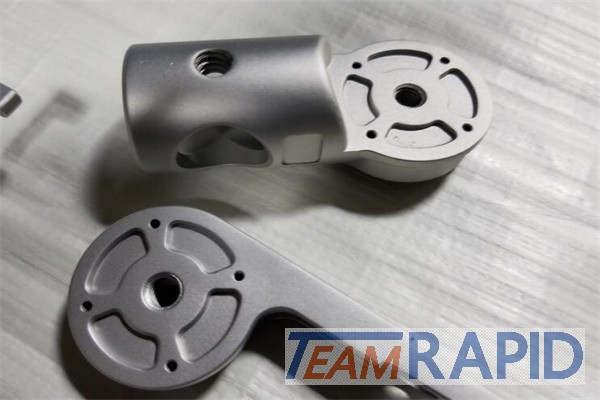 CNC machines are computer numerical controlled machines what offer high quality CNC part for specific applications. CNC machining is a manufacturing process which use pre-programmed computer software to operate tools and machinery movement. A range of complex machines like grinders, lathes, mills and router can be controlled by this process. 3D cutting can be accomplished with CNC machining. At TEAM Rapid, our CNC turning, CNC punching and CNC milling experts ensure tools are positioned correctly to manufacture high quality CNC precision parts no matter small batch production, prototype production or high volume production. We specialized in producing custom mold and parts. Our CNC machines are programmed to the every customer's specifications exactly. We are always ready to answer customers' questions about the pieces and parts to make the process go smoothly. Our one time delivery gains a vast range of clients' satisfaction all around the world.
Using precision CNC machining parts provides many advantages.CNC machining parts can be developed more accurately compared to those parts produced by manual machining. And CNC machining process can be repeated again and again in the same way exactly, which can not be achieved in manual machining.
With today's CNC technology, producing parts by pre-programmed software is automated. The dimensions are set into place with CAD software and converted into real completed parts with CAM software. Many machines combine many different functions into one cell. An installation consists of many machines and everything is controlled by the same program. CNC process allows parts production consistently.
Any given work piece could necessitate a variety of machine tools, such as drills and cutters. In order to accommodate these needs, many of today's machines combine several different functions into one cell. Alternately, an installation might consist of several machines and a set of robotic hands that transfer parts from one application to another, but with everything controlled by the same program. Regardless of the setup, the CNC process allows for consistency in parts production that would be difficult, if not impossible, to replicate manually.
We are pound of producing CNC machining parts efficiently and economically. We are equipped with the most advanced manufacturing equipment which is operated by our talented and experienced team. If you want to learn more about our capacity or need help on your CNC machining projects. Contact us at [email protected] .
Request A Quote