How Does 3D Prototype Printing Work?
Traditional prototype production processes are slow and expensive. Today, there are new techniques are developed to improve product development processes. These new techniques make sure the creation of high-quality prototypes is cheaper. 3D prototyping technology is a great solution for rapid prototyping needs.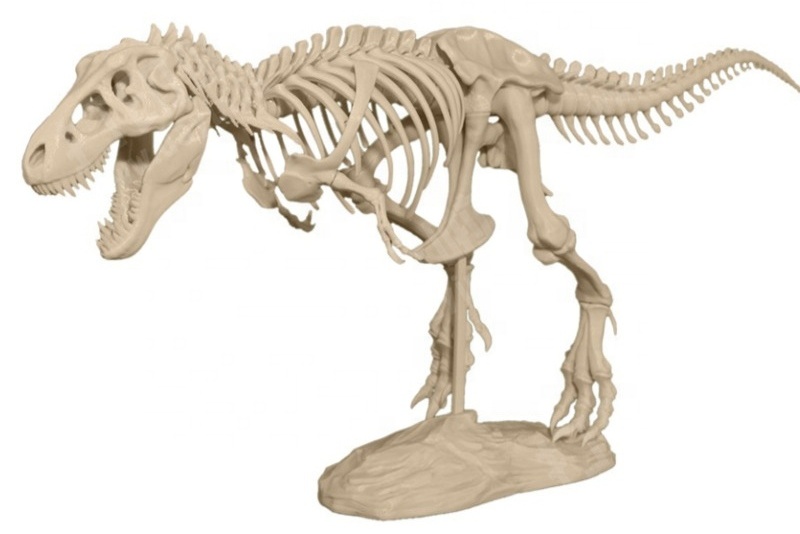 What is 3D prototyping?
Prototyping is an additive manufacturing process to create 3D parts from digital files. During 3D prototyping process, the parts are created by laying down successive material layers. Every layer is a thin-sliced cross-section of the end part. Different from traditional subtractive manufacturing process, 3D printing does not cut out pieces of the material. 3D printing is able to produce complex shape with fewer materials.
There are three types of 3D printing, which include:
1, FDM.
Fused deposition modeling is one of the 3D printing techniques. It is the most popular and cost-effective technique. FDM is easy to use. FDM uses thermoplastic filament with layer by layer extrusion. FDM is growing and it is suitable for production development.
2, SLS.
SLS can be used for plastic and metal prototyping. SLS used powder beds to create prototypes layer by layer by using a laser for heating and sintering the powdered material.
3, SLA.
SLA creates 3D prototyping with a tank of photosensitive liquid resins. UV light solidify every layer of the part. SLA process continues until the model is finished. SLA is a great solution for high resolution 3D prototypes.
Rapid prototyping 3D printers can create part which range from mechanical parts and architectural model to jewelry design and consumer parts.
What are the advantages of 3D prototyping?
1, Flexible design
3D printing allows to create various iterations of design effectively. Compared to other manufacturing techniques, 3D printing allows more design freedom and flexibility. 3D prototypes are created by 3D modeling software. So, 3D prototyping allows to create design easily no matter how simple or intricate. 3D prototyping offers room to create products from ideas and adjust 3D model in the production stage. 3D printer can print almost any product. As rapid prototyping 3D printing is convenient, it is a great method for every project. As several changes may be made to get the desired end products, you will not need to create a new mold for each iteration. There is little or no change in the machinery and equipment in the whole 3D printing process. Different from traditional techniques, 3D printing allow to include multiple material into a part. So, you have an array of matched mechanical properties, textures and colors. 3D printing is able to create geometries which include parts with parts and hollow cavities in solid parts.
2, Save cost
Compared to other manufacturing methods like injection molding, 3D prototyping is relatively cheaper. With 3D printing, you don't need to create new molds every time you change the design. This is the main advantages especially for low volume production run. 3D printing only need one or two machines and few operators create a part. 3D printing does not need additional tooling. 3D printing service cost is minimal. Material waste of 3D printing is low as it is an additive manufacturing process. It creates a part form the ground up. There is no carving out of solid blocks like CNC machining.
3, Save time
3D printing ensures rapid prototyping. With 3D printing, we can design, develop and test customized parts in a short time. If you want to modify the design, the manufacturing speed will not be affected. Different from traditional processes, 3D printing allow to design and produce it in house. And the test can be done in a few days. 3D printing does not need the process of creating the mold or tool preparation. This is benefit for small business and low volume production runs. You can shorten the product development and launch products to the market quicker. You are free from the issue of MOQ.
Using 3D printing prototype for functional test
As 3D printing has a wide range of materials, it is possible to produce advanced functional 3d printing prototype. You may use these prototypes for cost-effective market testing to make sure that they meet your requirements and consumers' need. With testing 3D printing prototypes easily, you can revise the CAD files if you need modifications. You can receive feedback from your customers or potential investor on the physical part with spending a huge upfront cost. This will give you an overall competitive advantage.
How to create 3D print prototypes?
1.CAD design
To start 3D prototyping project, the first thing to do is create a CAD design file. You can find a product design company to make the 3D software of the design. There are many file formats available for 3D printing. It is important to check the file formats supported by the 3D printer. The common file formats available are STL, OBJ, AMP and 3MF. When you have a printable file, you can then prepare the file for 3D printer.
2.Digital pre-processing
The second step is to divide the 3D model into hundreds of layers by using slicing software. When sliced, the file is ready for the printer, you can feed it in by USB, Wi-fi or SD. In digital pre-posing, you can also choose materials and parameters. Depending on the desired properties of the end products, there are several 3D printing materials available to choose from. You can also define the placement and the size of the print.
3.3D print the prototypes
When the sliced file is uploaded into the 3D printer, the 3D printing process starts. 3D printer uses instructions in the file to dictate the material disposition. The 3D printer creates the part by depositing layer of the 3D printing material. They have similar rules, the type of used printed determine how the process will finish. There are also post-processing finishes such as painting and powder brushing when the printing process is finished.
4.Inspection
When the 3D prototyping parts are finished. It is time to inspect the prototypes and put them into market for testing. This is the case for functional prototypes. At TEAM Rapid, our engineers and QC team will inspect the parts for flaws and changes. You can also take the 3d printing prototype to potential customer to test if they meet customers' requirement. If they need to make changes, there is enough room for it.
Contact TEAM Rapid for 3D Printing Services
Finishing your 3D printing projects is always easy when you with a reliable prototyping manufacturer. At TEAM Rapid, we offer high quality and cost-effective 3D printing services which meet requirements of your projects. Our in-house 3D printing facility and technical capabilities offer 3D printing methods which include FDM, SLS, SLA and Polyjet. Also, we provide a wide range of 3D printing materials and post-processing options. When you upload your CAD files and your specifications, we will offer an instant free quote within 24 hours. We offer cost-effective pricing for your 3D printing projects. Here at TEAM Rapid, we offer fast lead time as fast as three days to allow you to get your parts to market in a short time. Upload your CAD files and contact us today.
with fewer materials
Request A Quote