2024 CNC Rapid Prototyping
There are many options for rapid prototyping like 3D printing, sand casting, selective laser sintering, investment casting and CNC Rapid Prototyping in 2024. CNC prototype machining has some unique advantages.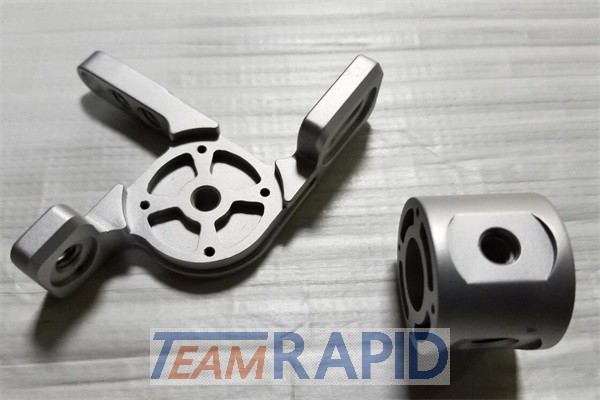 History of CNC Rapid Prototyping
Within the framework of technological advancement, the inception of CNC (Computer Numerical Control) technology can be traced back to the 1940s, aligning with the onset of contemporary computing. This pivotal concept garnered significance in the 1950s, ushering in the nascent forms of CNC machines that would significantly shape the terrain of manufacturing.
Moving ahead to the late 1980s, we encounter the inception of Rapid Prototyping, a groundbreaking method utilizing 3D computer data to construct tangible models. In this period, the convergence of CNC machining technology and Rapid Prototyping established the foundation for the development of CNC Rapid Prototyping.
This dynamic integration facilitated the direct translation of CAD data into tangible prototypes, significantly reducing both the time and costs associated with product development.
In subsequent decades, continuous advancements in CNC Rapid Prototyping propelled it into an indispensable realm across various industries. These strides forward have not only fortified precision but have also heightened efficiency and versatility, cementing CNC Prototyping position as an integral tool in modern-day manufacturing landscapes.
Within the intricate tapestry of technological progress, the amalgamation of CNC and Rapid Prototyping stands as a testament to the relentless pursuit of efficiency and precision, shaping the very fabric of contemporary product development methodologies.
Understanding CNC Rapid Prototyping
In the intricate realm of manufacturing, CNC Rapid Prototyping emerges as a powerful synergy between the exactitude of Computer Numerical Control (CNC) technology and the agility inherent in Rapid Prototyping. This intricate process unfolds with CNC machines taking the lead, meticulously crafting physical prototypes directly from the wealth of Computer-Aided Design (CAD) data.
Embarking on an exploration of CNC Rapid Prototyping's inner workings, the journey commences with the meticulous creation of a 3D design through CAD software. This digital blueprint metamorphoses into a series of precise instructions, encapsulated within the nuanced realm of "G-code," comprehensible to the discerning CNC machine.
Guided by these instructions, the CNC machine orchestrates its tools, navigating along the three cardinal axes (X, Y, and Z) to sculpt, drill, and mold the chosen material with a finesse aligned with the intricacies of the design.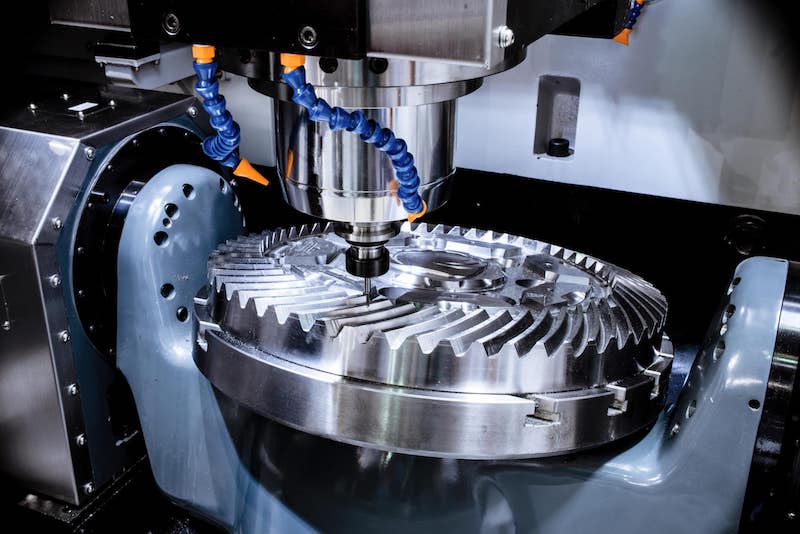 Highlighting the versatility of CNC Rapid Prototyping, the process seamlessly accommodates a diverse array of materials, spanning metals, plastics, and wood. This adaptability positions it as a versatile and dynamic choice for prototyping across various rapid manufacturing industries.
A hallmark strength of CNC Rapid Prototyping is its innate ability to yield highly accurate and detailed prototypes. The CNC machine meticulously adheres to the intricacies of the CAD design, ensuring a meticulous replication of the original concept with unwavering precision.
Adding to its allure is the expeditious nature of the process. The direct translation from CAD data to prototype eliminates the need for molds or tooling, not only expediting the prototyping timeline but also significantly reducing associated costs.
However, amidst its prowess, it's imperative to underscore that the effectiveness of CNC Rapid Prototyping hinges on the expertise of skilled operators and meticulous planning. In the grand tapestry of innovation, where precision seamlessly intertwines with efficiency, CNC Rapid Prototyping emerges as an exemplar of the seamless convergence of cutting-edge technology and manufacturing finesse.
What is CNC prototype machining?
CNC prototyping involves the use of 3D solid model CAD designs as the input, and correspondingly fabricating the part directly from solid material through a computer controlled cutting and milling process. CNC machine removes material from a starting material block to create the final part precisely to the CAD model specifications. With the help of modern CNC machines, material removal process s more efficient, quicker and accurate. CNC prototyping allows components to be made from any material which is suitable and commercially available in cast or extruded stock. When our customers choose us as their rapid prototype manufacturing company, we always offer an outstanding option for low volume customized products and prototypes with precision results!
Prototyping provides many benefits. Engineering teams can identify potential problems or functional issue by creating a model before producing mass production quantity. This can allow manufacturers to make necessary corrections before going into full production, which saves a significant amount of money. Human factors such color, texture, feel, light, shadows, temperature to touch, resistance to motion etc can be assessed with prototypes made to high craftsmanship, quality and proper materials(see our rapid prototyping parts gallery).
Components of CNC Rapid Prototyping
In the intricate dance of CNC Rapid Prototyping, the computer system takes the lead, serving as the creative hub where the CAD design comes to life and transforms into the precise instructions encapsulated within the G-code. This dynamic system exerts control over the CNC machine, dictating its every move in the orchestration of prototype creation.
As the star performer on this stage, the CNC machine interprets and executes the nuanced instructions from the G-code, showcasing its versatility through an array of tools for cutting, drilling, and shaping. This precision-driven machine is the artisan, sculpting tangible prototypes with unwavering accuracy.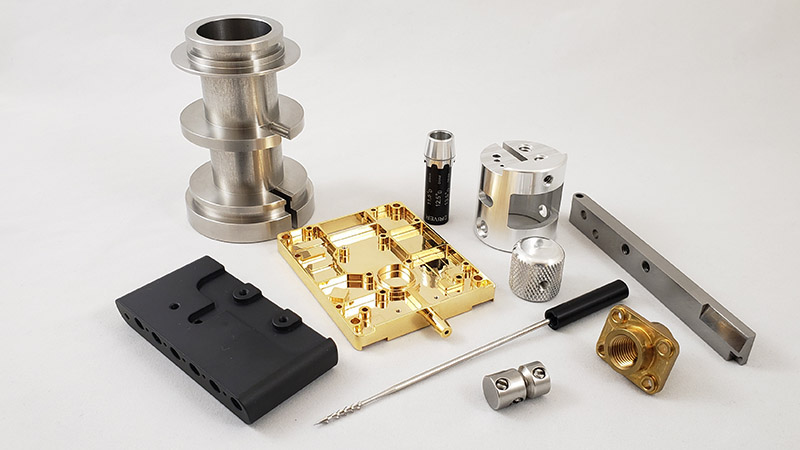 At the heart of the communication is the G-code, a language the CNC machine comprehends flawlessly. It encapsulates the intricate instructions directing the movement of the machine's tools with a finesse akin to a well-conducted symphony.
In tandem, the material steps into the spotlight, defining the very essence of the prototype. CNC Rapid Prototyping's prowess shines through as it effortlessly works with diverse materials, from metals and plastics to the warmth of wood.
These integral components coalesce seamlessly, creating a harmonious ensemble where precision and efficiency converge. In the world of CNC Rapid Prototyping, this orchestrated collaboration ensures the swift and accurate emergence of prototypes, a testament to the prowess of modern manufacturing technology.
Applications of CNC Rapid Prototyping
CNC Prototyping can benefit any industry, whether aviation, automotive, architecture, aerospace, construction, medical, or something else that needs a finished product with precision and detail. Investing in the prototype process with CNC machining reduces the risk of time-consuming and costly mistakes.CNC is an attractive option for many lower volume production projects. CNC machining is an ideal option whether customers need 100 or 1,000 parts as CNC machining eliminates the need for upfront tooling and molds due to its "on-demand" manufacturing methodology. CNC machining is an outstanding process whenever customers need plastic or metal prototypes or multiple pieces in low volume manufacturing.
1. Automobile manufacturing industry
CNC Rapid Prototyping plays a pivotal role, seamlessly transitioning from design conceptualization to the development of new car parts. This technology is a linchpin for design verification and functional testing, allowing manufacturers to iterate rapidly and enhance automotive components. In the manufacturing sector, CNC Rapid Prototyping proves indispensable, functioning as the architect for molds, jigs, fixtures, and end-use parts. This technology streamlines the manufacturing process, offering efficiency and precision in the creation of essential components.
2. Aerospace industries
Moving skyward, the aerospace industry harnesses the prowess of CNC Rapid Prototyping to fashion intricate components with unparalleled precision. This technology extends its influence further by crafting lightweight structures, a strategic move to enhance fuel efficiency in the aerospace sector.
3. Medical fields
In the medical device field, CNC Rapid Prototyping emerges as a transformative force, catering to the creation of personalized implants and surgical tools. Its application extends to pre-surgical planning, revolutionizing the medical industry's approach to precision and customization.
4. Education & Research
Beyond industries, CNC Rapid Prototyping finds a significant role in education and research, serving as a hands-on tool for teaching engineering concepts. It becomes a conduit for conducting experiments, providing students and researchers with practical insights into the applications and possibilities within the realm of prototyping.
These diverse applications underscore the versatility and far-reaching impact of CNC Rapid Prototyping across various sectors. From automotive innovations to aerospace advancements, medical breakthroughs, and educational frontiers, this technology stands as a catalyst for progress, influencing the way industries conceptualize, create, and innovate.
Advantages of CNC Rapid Prototyping
In the realm of prototyping, CNC Rapid Prototyping stands as a paragon of precision and accuracy. Governed by computer-controlled processes, it meticulously crafts prototypes to closely mirror the original design, ensuring an unparalleled level of fidelity.
l Improve Efficiency
Efficiency takes the forefront in CNC Rapid Prototyping, boasting a process that is both rapid and streamlined. The swift creation of prototypes significantly truncates traditional timelines, fostering an environment conducive to expedited iterations and rapid product development.
Versatility defines the core of CNC Rapid Prototyping, showcasing compatibility with an extensive array of materials. From metals to plastics and wood, this adaptability positions CNC Rapid Prototyping as the preferred choice for a diverse range of prototyping needs.
l Cost savings
The cost-effectiveness of CNC Rapid Prototyping is a driving factor, particularly for intricate designs that may incur exorbitant manufacturing costs through traditional methods. This fiscal prudence renders CNC Rapid Prototyping an attractive solution, harmonizing efficiency with economic responsibility.
Beyond economic considerations, the technology contributes to enhanced product quality. By facilitating early identification of design flaws, CNC Rapid Prototyping becomes a catalyst for improved product quality, minimizing errors in the final manufactured product.
In the overarching landscape of manufacturing, these advantages elevate CNC Rapid Prototyping to a position of eminence. As a valuable tool across diverse industries, it embodies a synergy of precision, efficiency, versatility, cost-effectiveness, and a commitment to elevating product quality. This technology transcends mere utility; it is a transformative force shaping the landscape of prototyping and manufacturing methodologies.
Challenges and Limitations of CNC Rapid Prototyping
In the landscape of innovation, CNC Rapid Prototyping stands as a transformative force, yet it grapples with its own set of challenges and limitations that shape its applicability and efficacy in certain contexts.
1.Complex and Varied
The intricate nature of prototyping processes poses a formidable challenge. While CNC machines excel in precision, reproducing highly detailed and complex structures can prove challenging, introducing a level of intricacy to the prototyping process.
2.Material limitations
Material limitations emerge as a noteworthy hurdle. Despite the technology's versatility, certain specialized materials or composites may not align with CNC Rapid Prototyping, restricting its utility in industries that necessitate unique material properties.
3.Size
Size constraints represent a limiting factor, particularly for applications requiring large-scale prototypes. The physical limitations of CNC machines may impede the creation of oversized rapid prototypes, limiting their effectiveness in industries that demand expansive designs.
4.High Upfront Costs
High upfront costs loom as a considerable limitation, particularly for smaller enterprises. The initial investment required for CNC machines and associated technologies can be prohibitive, acting as a deterrent for businesses with financial constraints.
5.High quality operator
The demand for skilled operators introduces another challenge. CNC machines necessitate expertise for optimal operation, and a shortage of skilled professionals can hinder the seamless integration of CNC Rapid Prototyping across diverse industries.
6.Surface Finish and Post-processing
Surface finish and post-processing requirements add complexity to the prototyping process. Achieving the desired surface finish may entail additional post-processing steps, potentially extending the overall production timeline.
Acknowledging these challenges is essential to understanding the nuanced landscape of CNC Rapid Prototyping. As advancements persist, addressing these limitations may pave the way for a more comprehensive and effective integration of CNC Rapid Prototyping across diverse sectors.
CNC Rapid Prototyping emerges as a pivotal catalyst, reshaping product development paradigms across diverse industries. Its precision, efficiency, and adaptability redefine the landscape of prototyping, fostering innovation and expediting manufacturing processes. As technological advancements progress, the enduring impact of CNC Rapid Prototyping continues to mold the contours of contemporary design and production methodologies.
Contact Us
At TEAM Rapid, we pride ourselves in assisting both large and small businesses. We have the ability to produce prototypes for volume production and engineering support service to help with the development. We can help customers save weight, time, and money by optimizing product specifications. If you need a rapid-prototyped part or component, our professional team can help. As a leader in the industry, we maintain state-of-the-art CNC machines and have a dedicated team of professionals eager to assist you. For more information, contact us at [email protected] .
Request A Quote