CNC Turned Components Manufacturer
TEAM Rapid, as one of the leading CNC turned components manufacturers, we are pound of ourselves in producing high quality CNC turned part which are customized and meet customers' requirements and specifications. We have the most advanced machine with 2 CNC lathe and 1 CNC milling machines in our own facility which enable us to provide precise CNC turned components no matter customer need the machining of aluminum, stainless steel or titanium. We produce CNC turned components with top quality raw materials at normal competitive prices.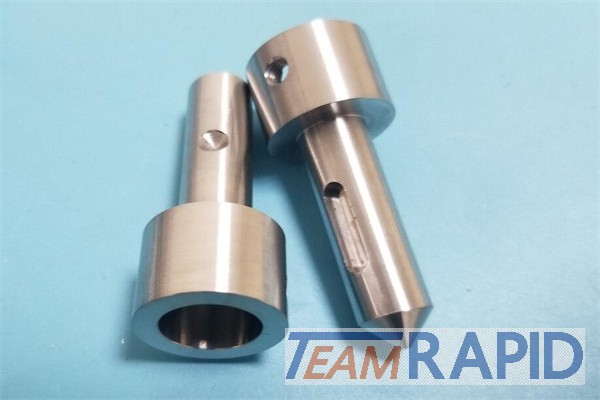 We have been producing CNC turned components for a wide range of industries all around the world for more than 10 years. Our engineering team always offers the most suitable solution to our clients to figure out their complex issues in producing CNC turned parts. Our way to offer CNC turning services including production of complex part with high accuracy, fast production, cut down the production expenses. Our preferable quality CNC components are known for excellent performance and excellent performance.
There are a wide variety of material can be used in CNC turning services which includes metal, plastic, wood. The lathe may require different maintenance and safety attention according to different types of materials machined. The commonly used materials that CNC manufacturers use for CNC turning includes aluminum, magnesium, steel, stainless steel, brass, copper, bronze, titanium, nickel alloy, nylon, polycarbonate, POM, ABS etc.
We understand that CNC is becoming the most basic and important technology in manufacturing industry in terms of cost, production efficient and environment protection. We offer CNC turning services for both mass production and high precision small CNC turning parts. Our CNC turning applications involves the industries include medical industry, electronic industry, automotive industry, marine industry, machine industry, foot industry, aerospace industry etc.
TEAM Rapid is an experienced precision CNC Turned Component Manufacturer that specialized in offering best custom CNC turned parts with superior quality. If you need help on your CNC turning projects, contact us today. We will always choose the best precision turning process to meet your requirements. Our CNC machining services ensure that you will receive the highest quality CNC turned parts at the reasonable prices which meet or even exceed your expectation. For more information, contact TEAM Rapid at [email protected] .
Request A Quote