Mold Manufacturing
TEAM Rapid specialized in injection mold manufacturing for a wide range of industry includes automotive, medical, as well as consumer goods. We always get your molds right from the first beginning to thousands of cycles. We gain reputation from customers for our high quality.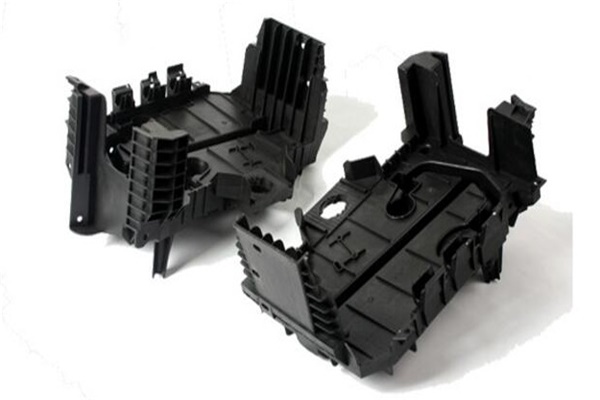 Our team of mold making experts will work with you from design, execute the plan, integrating our knowledge and experience with the latest machines and computer technology to achieve success. We employ high-speed and 5-axis milling technology, robotic part and tool changers, cutting-edge EDM machines. We work harmony to get your molds manufactured efficiently.
Injection molded plastic parts are widely used in automotive industry to maintain competitive. Safety, fuel efficiency and eco-friendly are becoming more and more important. Injection molded plastic parts could help to achieve these. Metal material is being replaced by plastic material as light-weight material is an important factor to improve fuel economy. Fuel-based cars and trucks use plastic injection molded parts to reduce carbon emissions and comply with increasingly stringent government regulations. Automotive manufacturers have used this plastic injection molded parts to prove that this method increase fuel efficiency by reducing vehicle weight. And manufacturers can meet environmental and operational efficiency goals by using this metal-to-plastic conversion. At TEAM Rapid, we can produce automotive parts by ultra-precise plastic injection molds.
Consumer goods we use every day make our lives easier. These simple items are attractive as well as functional. And they should be built quickly, affordably. Traditional materials of metal, wood and glass are replaced by high-quality plastic in consumer good. Over-molding, insert molding and other innovative processes and technologies are being use increasing. Insert molding involves injecting plastic into a mold that contains a pre-placed insert. The insert is composed of metal or different types of plastic. An example of insert molding is an electronics manufacturer who inserts small metal connectors, mounts, or fine threads into plastic parts during the mold process.
If you need help on your Mold Manufacturing project, TEAM Rapid mold making team is ready, willing and able to help and create an exceptional, ultra-precise tool which will exceed your expectations. Our team builds our workforce with the best balance of drive, talent, and enthusiasm for the consistent growth we have experienced. For more information, contact us at [email protected] now!
Request A Quote