2024 The Best Prototype Molds Maker
Prototype molds are not used in long term so they are different from production molds. As one of the leading prototyping molds manufacturers 2024, TEAM Rapid has a team of experts to make prototype molds. Our team of experts has rich experience and knowledge of molding making which bring exceptional skill into our prototype mold making process and allow us to provide competitive price with high quality mold.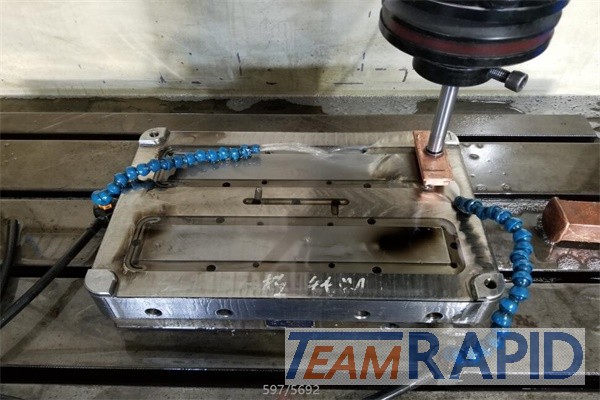 A prototype mold is designed for the rapid production of prototype which will use the mass production material and of small to medium volume parts. This method is help to produce parts economically and quickly. The injected part properties are the same as with a series mold. When the volume is large, this technology is preferred to the silicone mold. Rapid tooling consists of two mold bases and custom cavity plates. The cavity plates are machined from aluminum or soft steel alloy.
At TEAM Rapid, we stay in close contact with customers and we ensure that communication is always open and transparent. Our company is excelled within the industry. We also conduct all final inspection prior to shipping the molds. Prototype molds serve a different function than a final product. Prototype Molds that help with testing and troubleshooting a mold before final production. Prototype molds is a phased approach to building your mold. The prototype mold is made from less expensive materials, such as non-hardened steel, aluminum, or P20. Because these are far less sturdy than a final injection mold, you will not be able to use them for your final product.
As plastic injection molding is a high costs and a long process, so understanding when to use this method is very important. If you want rapid prototype and low to medium volume production, it is benefit from rapid plastic injection molding tool. Injection molding is adapted to special simplification. With the help of Prototype Molds Maker, you could manufacture qualitative parts which is same the end products in a timely and cost-effective manner.
At TEAM Rapid, our facility gives us the room to take on numerous types of projects, from prototypes to complex final molds. Using a wide range of high-tech machines and traditional tools, we can make many types of molds. We have experts who can handle any type of mold, including prototypes. We help you to develop an efficient and cost-effective evaluation before committing to a mold for final production. For more information, contact us at [email protected] .
Request A Quote