Some Useful Tips Of CNC Machining
Known as its high-efficiency and ultra-precision, CNC machining is applied more and more popular in many fields. At TEAM Rapid, we provide not only customized CNC Prototyping China service but also repeated production for both high and low volume manufacturing. Hereby, we are going to share some useful cnc machining tips according to our years' experience.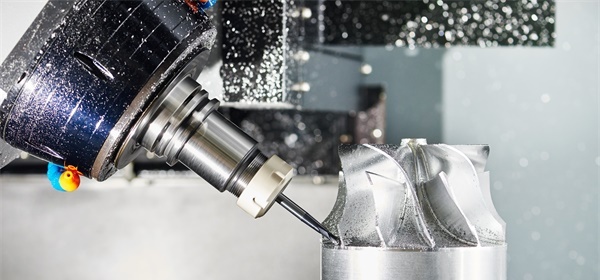 CNC Machining Manufacturing Prospective Tips
1. The CNC machining speed of white steel cutter should be not too fast.
2. Use carbide cutter for rough machining the copper works instead of white steel cutter.
3. To use several cutters with the different lengths for rough machining while the workpiece is too high.
4. After rough machining, it needs the smaller cutter to remove the remaining material to keep the same machining allowance prior to finish cutting.
5. Mill the plane with flat cutter instead of ball cutter, to save the machining time.
6. Check the fillet radius of the corners then select the suitable ball cutter before scrapping chopper
7. Mill as flat as possible for the four calibration planes.
8. Use angle end mills to machine the slope surface with integer angle, such as parting line lock, etc.
9. Think about the remain working allowance of the previous process for each step, to avoid the empty milling or too thick milling feed.
10. To make the tool path as easy as possible, such as for shape, drilling, single side.
11. Use finish milling instead of rough milling when working WCUT.
12. Rough milling before finish milling for machining the outer shape. If the workpiece is too high, to machine the sides then bottom.
13. Set the tolerances reasonably to balance the machining accuracy and computer calculations. Generally, the tolerance is set to 1/5 of the machining allowance for rough milling and 0.01 for finish milling.
14. Do a bit more steps to reduce the empty milling time, think a bit more to reduce the chance of error, make a little more auxiliary lines or surfaces to improve the processing status.
15. It's better to use up milling for harder material or rough milling or bad equipment, otherwise to use the climb milling.
16. Develop good responsibility and check each parameter carefully, to avoid reworking.
Do you think the tips above are helpful? If you want to know more about CNC machining or CNC machining services, please feel free to contact us, our CNC machining experts will give you the best support for your machining projects.
Request A Quote