-
Quotes of Rapid Prototype China from Azerbaijan
TEAM Rapid is a company specialize in rapid prototyping, CNC Prototyping, Rapid Injection Molding, and other
low volume manufacturing
needs. Our 20,000 square feet facilities provide a workplace for over 40 employees that includes 2 independent factories of Rapid Prototyping and
Rapid Tooling
. We help lots of customers to prototype their ideas and lunch the products into the market. Recently, we got some quotes from

Azerbaijan

clients, below is the details:
1. Hello, We would like to make a quote request for the attachments to this email. Note that all the parts are in transparent PC (polished) except P_M2_5 & P_M2_6 which are in POM. Could you reach out to me in order to allow me to provid to you the rest of the pieces to make ? Thank you very much!
2. Hi, Could you please quote these two parts for me please? They are symmetrical, appart from the engrave name. CNC machined of aluminum : 1/raw aluminum, burring. no specific finish. 2/black anodise ( with two line brushed, see picture). Find attached the Step 3d file + images. Thx
3. Expected volume of approx 100 units. Outside surfaces should be textured. Inside no requirements. Material similar to ABS in quality.
4. smooth surface finished required, but not necessarily polished. component needs to be made from a single piece of PVC please price for 1, 2 and 5 components.
5. need a quote for 100, 200, and 300 pcs of the attached .stp file in zinc (zamak 3) or aluminum. Looking for a supplier of lower volume
zinc die cast
parts
6. hello i hope you are well I have an idea to make a pump that helps blood flow to different parts of the body and treats more than 16 different diseases. The idea is simple. I am sending to you, and I know that you are fully capable of helping me and my understanding in designing this invention and helping millions of patients. Waiting for you please reply thank you
7. Material : translucent ABS. Quantity : 10000. Color : White. Process : Injection moulded. Dimensions : 100mm x 100mm
8. I need a offer of 2 pieces from
CNC machining
. Material 1.4305
9. I plan to build a 4 cylinder race car engine on my own. It will be an aircooled 4-cylinder engine. For a first testing I would need four parts, but please can you quote 1, 4, 8 and 12 parts?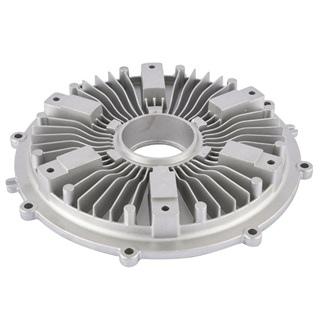 10. Made from 1095/9260 Steel. CNC lathe/milled No surface treatment required I can provide the material if needed. (1095/9260 Steel round 20mm diameter). This is to be tempered after being machined. Please let me know if you can temper the spring after machining, if you can not, please quote without tempering. This is a spring that expands inside a tube when it is compressed from both directions. It is made from 1095/9260 steel, and is tempered after the machining process.
11. I was wondering how much it would cost to build a prototype from basic drawings for a new appliance. Appliance would be in the category of a dishwasher or washing machine. I know this is not enough information to give an accurate estimate but I was hoping to get approximate amount so I have an idea of how much money to ask from potential investor to build a prototype. I would appreciate if you answer as soon as possible since I have a schedule a meeting with a very promising investor. It is possible that I would hire your company for the job. Best regards
12. Hello, I need two prices, one for natural steel without finishing and another for aluminum 6061 or higher, also without finishing I prefer steel if possible, these are support for brake calipers for a racing car.
13. I'd like to duplicate this car part in transparent ABS plastic. I'd like to know how much and if there is a minimum requirement. I will provide the part
14. Hi dear sir/madam. We are interested in partner for prototyping our products from China. I found information about your company from google and want to know more about your company and prototyping. at the moment we are interested about smart home devices and going to prototype needed case box and etc. I think it will be great to make 3d printed boxes. But will be great if you can advise any other. Thanks.
TEAM Rapid is a
China rapid prototyping company
, we aim to help you reduce the risks involved in production and improve efficiency to meet your needs from the early prototype R & D to late mass production. We spare no effort to make sure you are satisfied with the quality, price and services! Want to find a best solution for your ongoing project? Contact us at
[email protected]
today and get a free quote.