Quotes of Rapid Injection Molding from South Africa
TEAM Rapid is a company specialize in rapid prototyping, CNC Prototyping, Rapid Injection Molding, and other
low volume manufacturing
needs. Our 20,000 square feet facilities provide a workplace for over 40 employees that includes 2 independent factories of Rapid Prototyping and
Rapid Tooling
. We help lots of customers to prototype their ideas and lunch the products into the market. Recently, we got some quotes from
South Africa
clients, below is the details:
1. Hi I would like a quote for this mount to be injected molded with abs black, gloss finish, 316 stainless steel dome nut and threaded 6mm insert. looking for 300.
2. Dear sir please give us a quote for the item in the drawing attached for 500 pieces, black color, and material HDPE.
3. Please quote qty 30 of attached heat spreader.
4. Please quote pricing to machine supplied Elma blank panel as detailed in attachment.
5. This product has to be in a strong plastic material, like ABS, PP or PC. I would like to receive a quote using
injection molding
and Polyurethane casting if possible. It's a very low-volume production maybe around 100 pieces per month. The surface finish has to be smooth for industrial purpose. Thank you very much, I hope hear back from you soon.
6. I have attached a PDF file for each part and an assembly PDF. Also the STEP files. Material =6061-T6 aluminum, finish= as machined, Color= none. This is a mock up of a thread winding machine that we will use to test the mechanism.
7. Need injection blow mold to fit an Aoki 500 machine. Are you in able to fabricate it?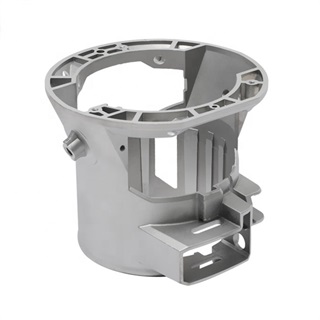 8. Good afternoon, I need some parts to be produced by WEDM machining, in order to meet a tight 10 microns (0.01mm) tolerance for alignment purposes. The counterbored holes (please check the attached STEP parts for further details) can have up to 50 microns of tolerance if you need to complement the work with a milling machine. The material would be C45 (or any other similar high-carbon steel). About the finishing, I would like to get the parts sandblasted (extra fine media), and then passivated. Please, tell me if you find my request feasible and (if so), what the final quote would be for the 4 parts. Regards
9. We want to manufacture on a first step a small series of 100 units of the attached piece. We need ultraviolet light resistance (UV8 or similar). Although we do not have the specific RAL, we anticipate that it will be white. It does not have special mechanical requirements, so a polypropylene, a polyethylene or an ABS would meet ok. We understand that the injection manufacturing process is not possible. What options do you have? Rotomoulding, 3D printing, others? What do you recommend ? Thank you very much.
10. I would like to get a quote for producing about 1000 molds of a miniature figurine. Attached is an image that may help. I do not have a 3d build of design. Thanks
11. Hello! We need to make quotation to produce 10 prototypes of an ABS plastic case for electronic device, for conceptual test before paying for mold and plastic injection in high quantity. Finishment is matte. It is composed of 2 parts, the box and the closind cover. Drawing attached. Thanks!
12. Require a quote for a prototype pipe connection please
13. We are looking to verify our models and ensure they fit together properly. Surface finish and material does not matter. The prints should be within approximately +/- .07mm to the model. Please suggest a printing solution that meets these tolerance needs. Below quantity and part numbers are also included in the zip file as an excel file.
14. I woul like to have a quote to produce 100, 500 and 1000 pieces of the part in the photos, as well as delivery times. It is composed by the outer shell and an inner part which is a flat piece with 6 screw mounts, all done in clear polycarbonate. i have a physical piece which I want to copy, but no CAD design. Thank you
15. Hello, I want to make 5000 pieces colour toy casting. The model will send and it's picture is attached. I would like you to get some information about that. Thanks from now.
TEAM Rapid is a
China rapid prototyping company
, we aim to help you reduce the risks involved in production and improve efficiency to meet your needs from the early prototype R & D to late mass production. We spare no effort to make sure you are satisfied with the quality, price and services! Want to find a best solution for your ongoing project? Contact us at
[email protected]
today and get a free quote.
Request A Quote