A Strong Mold Design Leads To Higher Volume Quality
Good quality mold performs well not only in tool lift time but also in molded part quality. A strong mold design leads to higher volume quality. The proper Mold Design is very important, how to set the injection gate and venting correctly is a great topic! As a tool maker China, we want to share our opinions here: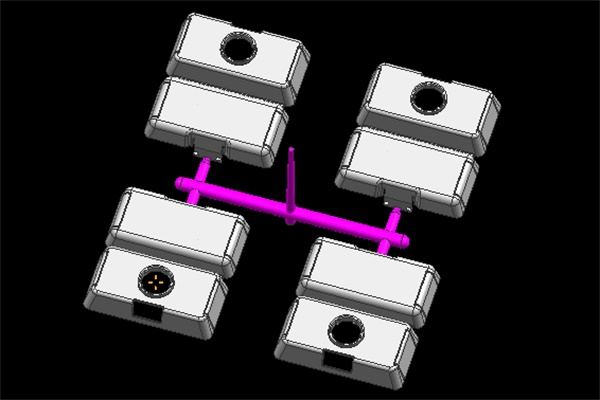 Ideas About Mold Design
Gates must be properly places for allowing pressure and proper melt flow. The gate location affects the appearance of the final parts, we can set the gate in an inconspicuous location for avoiding cosmetic issue. Also, the gate size is an important consideration. The proper gate size is helpful for packing the material without expending the cycle time. Short shot may happen when the injection gate size is smaller than the requirements.
Vents must be included in the mold design. It allows the air displays by the melted resin to escape the tool. The size and position of vents are also key factors in production high quality Injection Molded Parts. It will have flashes when the vents size is large, and the smaller vent always leads to short shot or burn marks, as the air is trapped.
Tool Maker China - TEAM Rapid
TEAM Rapid is a professional Tool Maker China. We understand the importance of mold design and know how to build molds in higher quality. No matter which volume quantities injection molded parts you need, we can offer the best solution for getting excellent quality parts at lower cost but longer life time. Contact us at [email protected] today and get a free quote.
Request A Quote