-
Quotes of China Rapid Prototyping Service from Israel
TEAM Rapid is a company specialize in rapid prototyping,
CNC Prototyping
, Rapid Injection Molding, and other
low volume manufacturing
needs. Our 20,000 square feet facilities provide a workplace for over 40 employees that includes 2 independent factories of Rapid Prototyping and Rapid Tooling. We help lots of customers to prototype their ideas and lunch the products into the market. Recently, we got some quotes from
Israel
clients, below is the details:

1. Hello, Could you please give me a quote for aluminum lathe turning of the two attached parts? High finish, once of each part. Many thanks!

2. Hi, My company is looking for a new Rapid Prototyping Manufacturer and I had a few questions. 1. Do you provide CoC &/or dimensions measurements with your supplied parts? 2. What are your minimum acceptable tolerances? 3. Do you ship to Israel? Thank you in advance

3. Hello, We would like to get an offer for coating 750 sheet metal parts - we need an offer for coating and welding of the weldnuts. Please get back to me. Thanks!

4. I'm looking to change my metal cover box to something lighter. requirements: strong to hold a fall of 1 meter with 25 kg connect to it. store inside it a PCB board. rough outdoor use= outdoor standards. needs to stand many shocks (not direct on the product but to the other side that it connect to). light wight. I thought on carbon fabric but i will be happy to hear what you suggest. looking forward hearing from you

5. I NEED 500 UNITS OF THIS ITEM IN 3MM ALUMINUM 5052 COLORED MATT BLACK WITH THE ENGRAVING

6. Hello, Working on a prototype. Need two of each part. Material - Aluminum 6061-T6

7. I would like to get a quote on creating 10 prototypes. Each prototype consist a upper and lower plate. It must be clear see through material, the step file should have a 62mm overall diameter for upper and lower plates. the step file should have all the info. I await your feedback.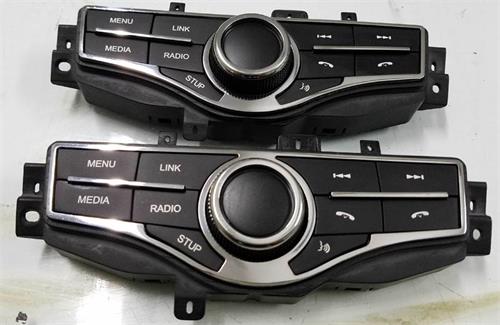 8. Hello, Please see attached 3D step files, this is a product we have designed and are ready to mould. We require very good surface finish for optical reasons. We can work with you in relation to split lines and ejector locations. We would require approximately 2000 each part per year. Initially we will require 50 each part for final testing and trials. Delivery time is critical, please supply price and delivery time for first parts.
9. Hi my project is making miniature hands for a college project I have, I've attached pictures below of what I'm looking for, I need about 500 pieces(250 pieces of RIGHT hand/ 250 pieces of LEFT hand) I don't need the hands to be filled but I need them hollow, I'm looking for it to be injection moulded if possible, and made to q flesh colour as in the picture, I'm looking for there to be little handles you can hold as you see in the picture
10. Hello there, I wanted a prototype developed that was made out of sheet metal. I see that you do one offs for samples. I would like to discuss further about what this could potentially look like. Hope to talk soon
11. I have a design for a sports bottle with a screw on beaker, can you make and produce please could you tell me the cost of this? kind regards
12. Of the attached component I need to built a mold and have maximum 1000 parts in random polypropylene. Could you please quote a
rapid tooling
and give me the feasibility. Regards
13. Would you please quote the attached part for
injection molding
. Tooling cost lead time to samples annual quantities 10,000 pieces
14. Dear Sir, We require a prototype for bag in box water cooler. The unit would hold either 1 x 10litre bag in box spring water or 2 x 5litre bag in box spring water.
15. Hello, We need a part to be CNC machined in Aluminium as per the 3D model. Please send as a best quotation including the shipping rates and the time for delivery. If the machining finish, delivery time and rates are suitable for our company, we shall discuss about machining of other parts and production as well. Sincerely
TEAM Rapid is a China Rapid Prototyping company, we aim to help you reduce the risks involved in production and improve efficiency to meet your needs from the early prototype R & D to late mass production. We spare no effort to make sure you are satisfied with the quality, price and services! Want to find a best solution for your ongoing project? Contact us at [email protected] today and get a free quote.