From Prototypes to Production - The Key Path to Success
What do you need to do to achieve success in your manufacturing process? The primary goal in rapid manufacturing is to create products according to the design requirements and to achieve the highest client and customer satisfaction from your products. In this guide, we will delve deeper into the key path to success from prototype to production.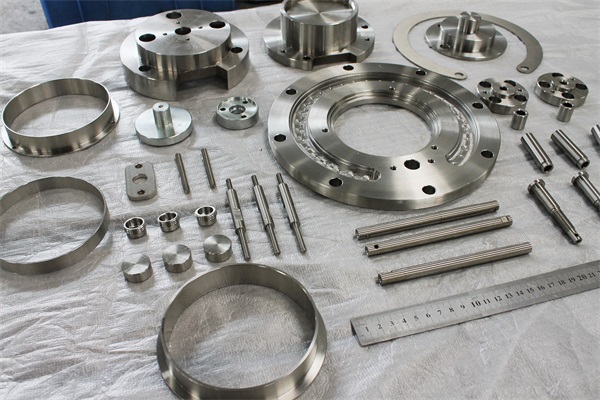 1.Create a Plan for Your Production
The first thing you need to do to ensure the success of your manufacturing process is to create a plan for your production. Manufacturing is not just about turning raw materials into completed products. It's also about planning how you would like to achieve your goals, such as the number of sales you would like to make, the level of product quality you would like to achieve, the design complexity of the products, and so on.
So, creating a plan for your production will need to come first, as it will allow you to map all the steps you will need to take, from the first step down to the last step. Then, you can also think about how you can improve your products afterwards.
2.Select the Right Materials and Production Methods
The materials you pick to produce the sheet metalwork parts and hardware components will determine the quality of the completed products. So, selecting the right materials for your production is crucial if you want to get the best quality items made in your manufacturing process. For instance, you will get a different product quality if you are using stainless steel materials instead of the regular steel materials, as stainless steel has anti-corrosion properties that can help prevent rusting for long-term use.
Also, the production methods you choose can provide various features in your parts production. For instance, injection molding can offer certain features that die casting cannot provide for you. So, using the right method can help you reach the manufacturing goals for your rapid prototypes and components.
3.Designing Your Parts and Components
The next step you will need to take is to design your parts and components. To make a successful production process, it is important for you to design your parts and components in the right way, with all the details. You want to make sure that your parts and components can work well with other components, and you also need to add complex details to make them work the best way.
You can design your parts and components using the CAD software, and you can then use the 3D print services to create prototypes for your design. This is just the first step before you can put your design into mass production. It is also best for you to hire an experienced designer to design your parts and components and ensure you can get the best design for your products.
4.Prototyping and Fixing Your Design Mistakes
Prototyping is the next path you need to traverse on your way to success in your production. CNC prototyping and other processes will help create the prototype of your products before you put them into mass production. You will also have the chance to test your design quality and spot any flaws that might interfere with the workings of your hardware parts or sheet metal fabrication components.
This is a very important process for you to do, and it's best for you not to skip this step. Prototyping can take quite some time, but it will improve your product quality in the long run. It will also help you add more features to the products you are manufacturing or remove any unnecessary features that might hinder the workings of the product.
There's also the rapid prototyping process, which you can use to create prototypes for your products in a much quicker time, allowing you to cut down on the time you spend on the prototyping stage. You will use the 3D printing technology to perform the rapid prototyping process, as this is the fastest route you can take to produce the prototypes for your products.
5.Mass Production
Now that you have completed the prototyping process, you can get your design into mass production after confirming that there are no flaws or mistakes in your design. There are various methods that you can use to mass produce your hardware parts and components. For instance, you can use die casting services, injection molding services, CNC machining services, and other production processes to transform your design into actual products.
Each production method will offer you certain unique features, allowing you to produce your items in the best possible way. Some materials will work well with certain production methods, such as aluminum with the die casting method, stainless steel with the CNC turning method, plastic injection molding service method, and so on. Use the production method most suitable for your materials and design requirements.
6.Quality Checking Process
Quality checking is an important process you need to do to ensure the best quality of your products before you send them to your clients or customers. This process will also ensure that your products will meet your quality standards, which can give your customers the best satisfaction when they use the products.
During the quality checking process, you will need to test the products and make sure that they work well for their intended purpose. You don't want your clients or customers to find your products to be faulty when they use them, which will hurt your brand reputation.
7.Product Assembly and Packaging
The last step you need to take before sending your items to your clients and customers is to assemble the products and package them in the best way possible. Your product packaging will affect how your customers will view your products, as it can create a first impression of the product's quality. Thus, you need to do it well.
Conclusion
Follow this key path to success, and you can achieve the success you want for your brand. Always aim to produce hardware parts and components with high quality. It will help you get the highest satisfaction from your customers and clients. This is the best way to increase your sales and improve your ROI. This is the key path to success in your manufacturing process.
TEAM Rapid offers one-stop services for your rapid prototypes to production needs. We have helped many customers to make their parts successfully in the past 10 years. Contact our team today for your upcoming projects.
Request A Quote