Why Plastic Injection Molding Service
TEAM Rapid, as a leading plastic injection molding manufacturer, we specialized in plastic injection molded parts and tools manufacturing. We offer high quality Plastic Injection Molding Service in a tools and plastic parts in a wide variety of materials. With our over 10 years experiences, we ensure our parts and tools will meet and exceed customers' expectations. If you want to start your plastic injection molding projects, just simply upload your 3D files for an instant online quote today.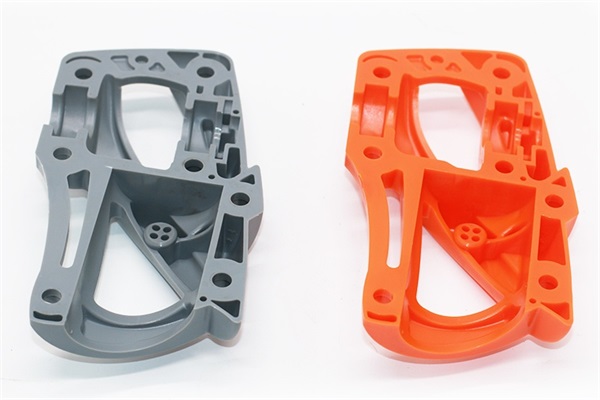 Plastic injection molding is the most common method way to build plastic parts in high volume. Plastic injection molding is a process that molten resin is injected by high pressure into the cavity of a die and cooled, form a desired shape.
Plastic injection molding offers many advantages. It has ability to produce part in high volume fast. Plastic injection molded parts have excellent quality surface. There are thousands of plastic materials available. Plastic injection tooling is durable to last for years. Plastic injection molding process is stable and reliable.
At TEAM Rapid, our team of engineers will work closely with customers to perfect their design for manufacturing. We will let customers know if any area is in poor design which will create thermal stress, shrinkage, warping etc. We will comply with DIN 16742 standard tolerances for plastic injection molding. Depending on the complexity of the projects and possible heat treatment, a plastic injection mold tool will be done in around one to two weeks.
With over 10 years' experiences, our experienced technicians can handle everything from micro-molding to large projects. Our team of engineers and technicians have offered plastic injection molding services to customers in a wide range of industries. We begin each project with material verification and testing before molding begins. When production is in process, we control processing conditions include temperature and humidity to ensure reliable, repeatable results. We offer fair pricing to customers. We have no minimum order volume or minimum dollar value. Our state-of-the-art costing team will get customer an accurate quote fast within 24 hours.
If you want to get your Plastic Injection Molding projects start, contact us at [email protected] today.
Request A Quote