Made Your Parts in Real Material by Rapid Tooling
Rapid tooling is rapid prototyping technology's extension. With rapid prototyping technology, manufacturers are able to produce parts with complex geometry from CAD software in a wide range of material like wax and polymer. Rapid tooling allows to producing high quality parts in real materials, also, it shorten the time to market.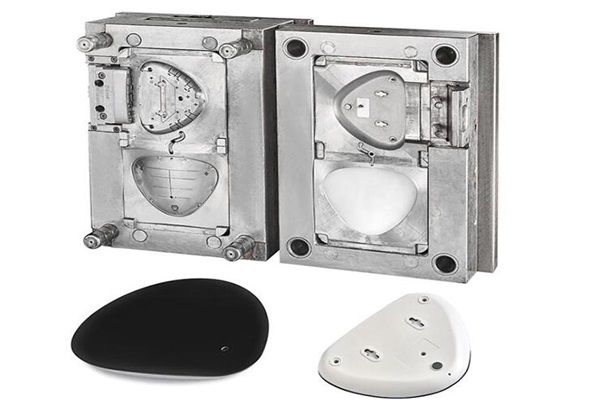 Rapid tooling is bridge tool made by plastic or metal molding. Rapid Tooling Materials includes nylon, PP, PA6, PA12, HDPE, LDPE, POM and ABS. Nylon is a kind of thermoplastic with high chemical and abrasion resistant properties. Nylon is reinforced with glass fibers. PP is the most commonly used material in injection molding. It is high chemical resistant and available in food grade. PA6 is a kind of plastic which has good surface finish and toughness. PA12 is also a kind of plastic that has low moisture absorption, high strength and flexibility. HDPE is impact resistant and long lasted. It has a high strength-to-density ratio. LDPE is light weight and flexible. It has good impact resistant and strength property. POM is high temperature resistant, good chemical resistant and dimensional stable. ABS is cheap with has perfect impact resistance and low density. It is reinforced with glass fibers.
Rapid tooling is considered a soft approach to additive manufacturing as it increases efficiency includes time and cost. Rapid tooling uses additive manufacturing to produce production tools efficiently. It offers various benefits like fast lead time, lower overall production costs, improves functionality and possibilities of customization.
Cost is a weak point in additive manufacturing. When comparing additive manufacturing to traditional production, manufacturers must consider waste minimization, the efficient use of materials and rapidly producing the tool without using molds is expensive, especially produce low volume quantity.
Rapid tooling is an ideal way to produce prototype parts and mold a few hundreds of parts before mass production. There are different types of rapid tooling available. Each type of rapid tooling offers different benefit depending on the material, technology, accuracy, consistency and size demand. TEAM Rapid, as a leading company in industries, we always aim to offer best services to customers all around the world. If you need have on your rapid tooling projects, contact us at [email protected] today.
Request A Quote