What Is Rapid Machining?
If you are looking for a fast turnaround of machined parts within a few days, TEAM Rapid's rapid CNC machining service could be your perfect choice. At our new Rapid CNC Machining cell, we own a wide range of machines enable us to offer 5 and 3 axis capability. We are able to meet the increasing demand for the rapid delivery. No matter customer need just a one unit item or a number of machined parts, we are able to help. We offer superior quality parts in metals or plastics. Materials we can cut include aluminum, brass, stainless steel, ABS, nylon and delrin, model board and more. We offer speedy delivery, huge capacity, great quality and highly competitive service and rates.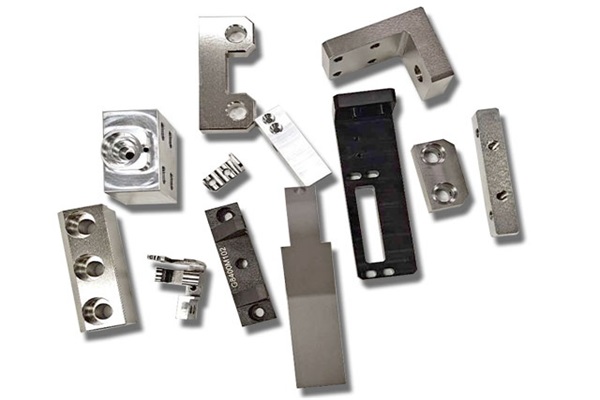 Rapid machining is the machining of parts and prototype in a fast time manner. Rapid CNC machining involves milling, turning and manual machining for simple parts. Rapid machining may increase use of high-torque machine and roughing techniques to speed up material removal. It will also involve materials which are easy to be machined like aluminum alloys. Rapid machining is a counterpoint to precision that prioritizes accuracy and details over speed.
Rapid Machining is an important tool in product prototyping, product developing, low volume manufacturing and custom parts producing. But it is not a suitable process for all manufacturing projects. Rapid machining has advantage and disadvantages. It is the quickest way to manufacture parts by CNC machining equipment. It allows to create prototypes fast to speed up product development process. It is an easy way to create different versions of a part. It offers fast time to market. Parts made by rapid machining are stronger than the ones made by other high-speed process like 3D printing. Rapid machining requests no minimum order quantity and no tooling or set up cost. It allows a wide range of metals and plastics and a range of surface finishing options. But compared to precision machining, rapid machining quality is lower. Compared to 3D printing, rapid machining offers less geometrical freedom. When in producing high volume order, it is slower than molding processes.
At TEAM Rapid, we specialize in rapid machining and have optimized various techniques to get high-quality parts done rapidly. Our whole setup from customer interaction to the factory facility is optimized for rapid turnarounds, whatever the project. If you need help on your rapid CNC machining, contact us at [email protected] today.
Request A Quote