Our 5 Top Key Points for Mold Design
Are you working on a new injection molding project? You might have some concepts about how to design andmanufacture your products. To ensure you can get high quality parts in short time frame, we would like to share our 5 important points about mold design that may help you to kick off yourRapid Prototype Tooling and injection moldingproject.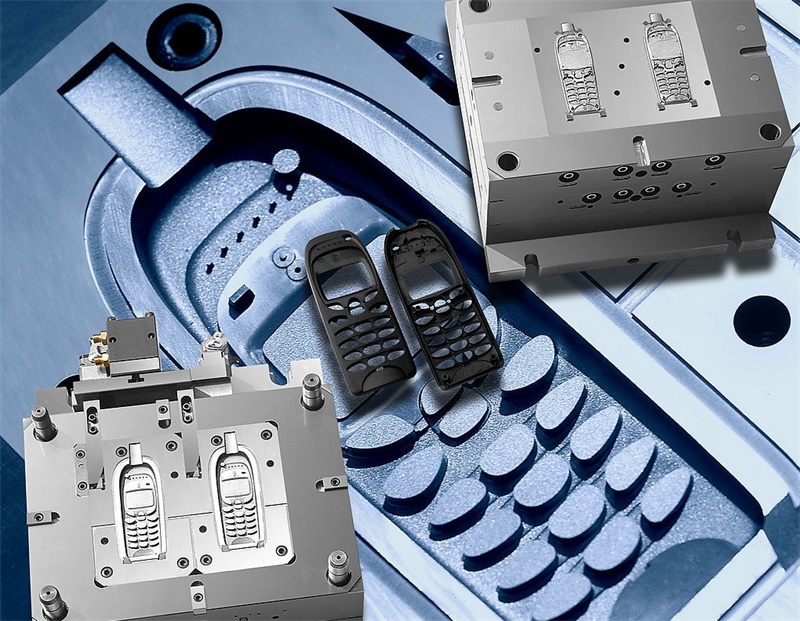 The Top 5 Key Points of Mold Design


1. Layout, layout, Layout
Layout is one of the critical aspects in Mold Design, it relates on how we set the injection point, parting lines and ejection system etc. When you send us your initial 3D model, our experienced engineers use mature techniques to stimulate and define how to layout your part in the mold. Some parts in same or closed size, we would suggest making a family mold. In that case, the tooling cost can be cut down without compromising the quality.
2. Process: optimal process always helps to get high quality injection mold parts.
Gate Type
Direct gate, Side gate, Sub gate, Tunnel Gate, Pin Gate are some common gates in injection field. Part size, injected material, part structure has strong relationship of choosing which gate typ. Meanwhile, we need to bear in mind that remove of the gate also leaves a small "scar" on the part, how to minimize and hide this scar is one of considerations. Proper Gate can shorten the injection cycle time and mold parts quickly.
Shrinkage
Shrinkage on different material is differ, set the mold shrinkage according to material's properties. Due to some part may have quite uneven wall thickness, adjust shrinkage partially is necessary sometime.
Parting line
parting line should be connected smoothly, try the best to avoid sharp corner and avoid going through the visible surfaces.
Cooling
The purpose of setting cooling system (water lines, cooling well, beryllium copper cooling) is to bring down the mold temperature and raise the production efficiency.
Ejection
Please bear in mind that ejection marks can be seen if you mold the part in transparent, you need to set the ejection skillfully and choose the best ejection way (ejector pin, ejector block, striper etc.) for your molded part.
Hereby, DFM (Design for Manufacturability) is necessary for figuring out all the potential issues before cutting the steel.
3. Mold Steel
Al 7075, P20, S136, NAK80 are some popular tool steels in China. They have different properties, S136 & NAK80 are recommended as polishing steel for high gloss parts.
Typically, mold in P20, S136, NAK80 steel can perform longer lifetime, mold maker will base on your rough required quantity and part finish to suggest the best tool steel.
4. Draft & Texture
Draft allows the plastic parts to be ejected successfully. Typically, 0.5~1-degree draft angle is enough for gloss finish parts. For texture finish part, the roughness of texture affects the big or small draft, the draft degree can be known by reading texture code book. If design and assembly permission, the bigger draft is better. Draft marks happen on molded part if without proper or in small draft, the lifetime of mold will be shortened by repeated wearing.
5. Injected Materials
Injected material has strong relationship with mold shrinkage, mold steel, draft, we need to double confirm the injected material before mold design.
TEAM Rapid Offers Mold Design Supports
We are a professional mold manufacturing company. Our engineering team has many years of experience in mold manufacturing, and whether it is a simple mold or a complex mold, we can provide you with the best solution. Contact TEAM Rapid for the best advice on your next rapid tooling or Rapid Prototype Tooling project.
Request A Quote