Quotes of China Rapid Prototype fromRussian Federation
TEAM Rapid is a company specialize in rapid prototyping,
CNC Prototyping
, Rapid Injection Molding, and other
low volume manufacturing
needs. Our 20,000 square feet facilities provide a workplace for over 40 employees that includes 2 independent factories of Rapid Prototyping and
Rapid Tooling
. We help lots of customers to prototype their ideas and lunch the products into the market. Recently, we got some quotes from Russian Federation clients, below is the details:

1. I need price for rapid mold this parts. Quantity About 150pcs / year. Plastic - PA6 CF30.
2. Material: aluminum, duralumin (would be preferred); Precision: 0.1 mm; Surface Finish: black anodized; Quantity: 10 pcs ZIP file contains 3D drawing (STEP, IGS) and 2 PNG images with thread designation.
3. Hello, I need to make 500 pieces of parts for a toy car. I saw the corps at you, I also need them. How much will it cost to make and how long will it take?(Details attached)
4. material is PVC, full solidworks model available, normal yearly requirement 20-40 units per year
5. Hi I am looking for help regarding production of springforms for baking. However I want to know if it is possible to produce with different shapes than the standard on the market(usually circular or heart shapes. See attachment) Best regards
6. I am attaching the step file of the part. Another file for threads and tolerance is also attached. Finishing: Anodized-Pantone 300 Required 10 quantity within 15 days
7. Hello, I'm inquiring about having custom bike sprockets made in mass production and I would like to do business with in the long run. I am a power seller on ebay and I was wondering if it is at all possible to fabricate sprockets that are very hard to find or get if not slim to none and I would love to be able to have you people make them so I could sell them online on my ebay store so in this way would be a great turn around for me to have you people make more of them. It's a win/win either way you look at it for everyone in the end! Please get back to me as soon as possible!. Thank you!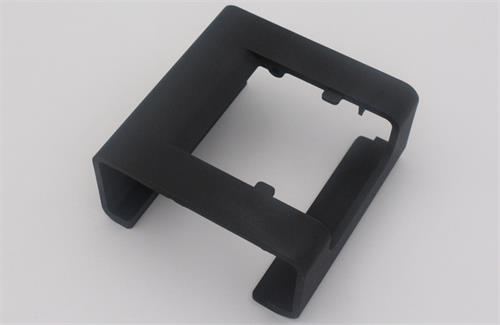 8. I am looking for a plastic spring clip to be injection moulded in abs. My initial order quantity would be in the range of 8000 - 10000 units. It does not require high tolerances.
9. We have two orders: both are disks made from oxygen-free high conductivity copper. One disk is one inch in diameter, 1/4 inches thick (we call it the "puck"). The other disk is 0.87 inches in diameter, 0.0755 inches thick (we call it the "penny"). We would like 10 orders of each disk type. No special surface finish necessary. Thank you very much.
10. Hi, I have several parts for die casting and injection molding. The attached files are early revision, I will supply new files soon. Please quote each of these parts in die cast heavy alloy (heavier than aluminum if possible), and in both polished chrome finish and polished 24k gold finish. I will need 50 of each part to start.
11. CNC'd in aluminium Possibly anodised or powder coated. Just one for now: I may request for more eventually.
12. The attached zip file contains drawings for an electronics enclosure (requesting two units total). The faces of the enclosure are made of aluminum sheet and are shown in the dwg drawings, and there are right angle brackets (sldprt drawings) that join the faces together. Details of all the parts are given in the accompanying pdf in the zip file.
TEAM Rapid is a China Rapid Prototyping company, we aim to help you reduce the risks involved in production and improve efficiency to meet your needs from the early prototype R & D to late mass production. We spare no effort to make sure you are satisfied with the quality, price and services! Want to find a best solution for your ongoing project? Contact us at [email protected] today and get a free quote.
Request A Quote