Home
>
News & Events
> On-Demand Manufacturing - How to Speed Up Innovation and Market Distribution
On-Demand Manufacturing - How to Speed Up Innovation and Market Distribution
The technology behind manufacturing production is getting more and more advanced by the day. Nowadays, you can manufacture prototypes and finished products by on-demand manufacturing, instead of having to manufacture them in bulk with expensive pricing.
What is On-Demand Manufacturing?
When you need to produce some products on-demand and at just the needed amount, you will need to use the on-demand manufacturing system to do that. So, with on-demand rapid manufacturing, you are responding to the demands of the market by producing products exactly as needed. Traditional manufacturing can't do this, because traditional manufacturing means preparing the mass production of your products in preparation of market demands instead of in response to market demands.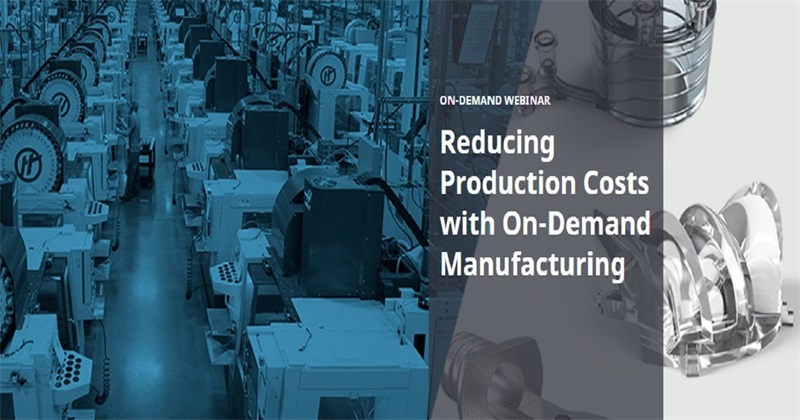 To perform the on-demand manufacturing process, you will need to utilize various manufacturing methods that can help produce the products as per your demands, which also follows your time-completion requirements. CNC machining services and 3D print services are two examples of on-demand manufacturing methods you can use to produce on-demand products at a tight deadline.
On-Demand Manufacturing Benefits
In today's more competitive business landscape, it is becoming even more important for businesses to get access to the on-demand manufacturing method to help them manufacture the parts, components, prototypes, and finished products fast, whenever they need. Here are the benefits of on-demand manufacturing:
●Earning full profits from the manufacturing process.
On-demand manufacturing allows you to manufacture your products based on your needs or customer's demands, so nothing is wasted during the manufacturing process. It also means that you will not spend too much money just to "test" the market, as you are merely responding to the market and providing your customers the products that they need. This process will allow you to earn full profits from each manufacturing process.
●Production efficiency without the need for big storage or inventory.
With on-demand manufacturing, you will produce the products only when you need them and at the quantity that you will need, which leads to better production efficiency. You also don't need to have a big inventory or storage, as you will distribute all your products to your customers without leaving too many items behind.
●Producing customized products with ease.
No matter the product you need to manufacture and how complex the product design is, you can customize them with ease using the on-demand manufacturing method. You can also offer a variety of items for the finished products. Each customization can be applied with ease.
●Quick turnaround time for the manufacturing processes.
You can also get your product manufacturing done much faster using the on-demand manufacturing process, as it uses various highly-efficient and faster manufacturing methods. Thus, you can send your products to your customers within your deadline to ensure a timely delivery for your products and best customer satisfaction.
●Availability for small businesses.
The regular or traditional manufacturing method will only be suitable for large-scale production used by big corporations to distribute their products globally. Thankfully, with on-demand manufacturing, small businesses can grab their chance at manufacturing their products to reach a smaller audience, allowing them to thrive in the even more competitive business landscape of today.
●Avoid overstocking your products.
On-demand manufacturing means you will only produce the items you need at specific quantities, so you won't overflow your inventory and overstock your warehouse. You will distribute the products you manufacture right away, and you can open another production batch if the demands are still high for the products.
Can On-Demand Manufacturing Help Speed Up Your Innovation and Market Distribution?
The short answer is yes, you can use on-demand manufacturing to speed up your innovation and market distribution. First, let's talk about innovation. This is the manufacturing process that will give you plenty of room for innovations, allowing you to try new product designs and incorporate new product features with ease.
Second, for the market distribution. Speeding up the market distribution for your products is important in today's business landscape, as customers would prefer companies to deliver their orders much faster. It is possible for you to deliver your products faster and provide the best customer service experience with this manufacturing method.
Important Tips to Take the Most Advantage of On-Demand Manufacturing
Today, you can reach various manufacturers to help you with your manufacturing project in a variety of ways, no matter how complex your product design and how many products you need to make. It's best to take the most advantage of on-demand manufacturing to boost your business and branding.
Here are some important tips to take the most advantage of on-demand manufacturing: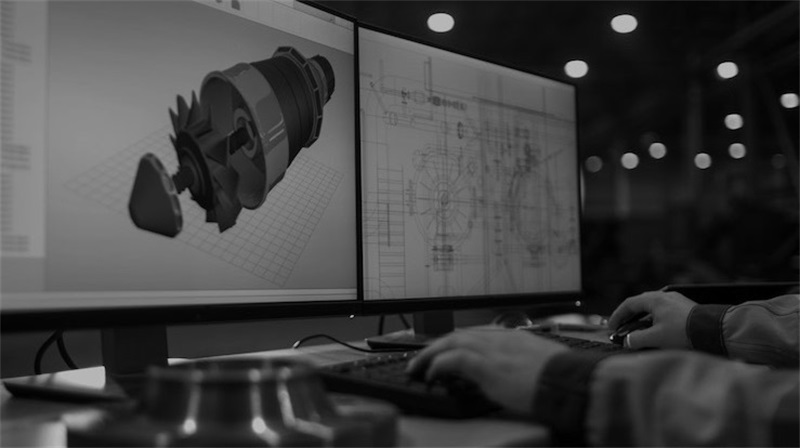 1. Pre-order quota.
Set your pre-order quota for the items you sell and give the most reasonable deadline for the pre-order period and a reasonable schedule for the manufacturing process. It will help inform the customers about the estimated product delivery.
2. Rapid prototyping.
It is also best for you to use on-demand manufacturing for rapid prototyping, allowing you to test various features of your products before offering them to your customers for pre-orders.
3. Branding.
Labeling various parts of your products with your brand will be necessary to set out your products from other similar products and prevent any third parties from stealing your product designs.
4. Production batch.
It's always best for you to separate high-quantity production in several batches to make it possible for you to deliver the finished products as fast as possible to the customers.
5. Communications.
It's also preferable for you to keep an active communication with the customers about the stage of production you are going through. Your customers will always be grateful for the information you provide to them regarding their orders. Also, it's one of the best strategies to minimize customer complaints along the way.
Conclusion of
On-Demand Manufacturing
With on-demand manufacturing, you can take full control on how you will manufacture your products, and it's good news for small businesses who want to thrive in this even more competitive world. It is the center of innovation, and it is the best tool companies can use to speed up their market distribution.
Besides from CNC machining and 3d Printing, TEAM Rapid also offers plastic molding, die casting, and sheet metal fabrication services to meet your on-demand manufacturing needs. Contact our team today to request a free quote now!
Request A Quote