Small Batch CNC Machining Services
Small batch CNC machining is usually used to test the product startup line or test the product in the market. At TEAM Rapid, we offer small batch CNC machining services. At TEAM Rapid, we uses CNC machining to apply a machined surface finish on plastic or metal parts and create complex 3D part shape. The milling machines uses a turning cutting tool which moves three dimensions. It removes material to get the desired part shape. The material is cut from a big block of material. The computer controls the vertical and horizontal motion of the block material when the cutting tool turns. Contact us if you are looking for Instant Online CNC Quote China. TEAM Rapid provides high quality machining and milling services in different type of industry such as electronic enclosures, tanks, electronic component racks, machine parts and more. We produce a broad range of custom made metal parts. Commonly used materials at TEAM Rapid includes ABS, PC, POM, PP, PMMA, Nylon, Bakelite, aluminum Alloy, Zinc Alloy, Low Carbon Steel, Copper, Stainless Steel, Teflon, PBT, PPS, PEET, and Polyurethane foam. We have CNC milling center, CNC turning machines, conventional milling machines, conventional turning machines, drilling, tapping and reaming.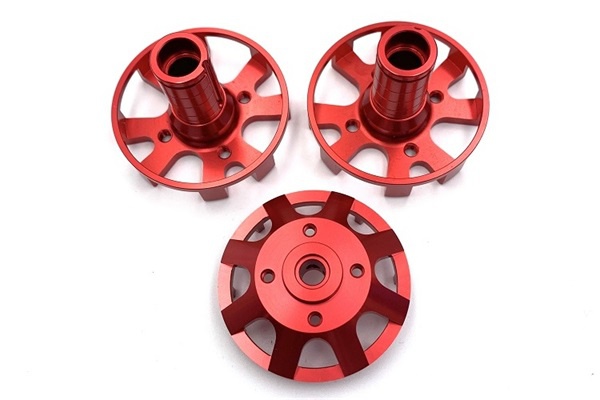 If the products do not need to be produced in high-volumes, if the products do not have clear predictable market demand, if the products have just been designed and need to go through next couple rounds of design, if parts have a specific shape are hard or impossible to be produced by other technologies, CNC can be used, it could help to save time and money. Product application includes examples, research projects, testing, gift and more. Some customers are not able to invest highly for high-volume manufacturing small batch CNC machining helps them at the initial stages to save the cost.
CNC machining is a process that raw materials are directly machined to achieve the desire parts. CNC machining is fast and surface quality is excellent. Compared with injection molded parts, CNC parts have more premium look by using methods like silk screening and electroplating. CNC technology is used in a wide range of metal and plastic materials. CNC machined parts are high quality and high density. The CNC machines are able to produce high-volume production. When the CNC machine is programmed, the program is used to machine thousands of identical parts with high tolerances. CNC process has various advantages. CNC material selection range is wide and materials cost is low. CNC machine and equipment are stable and easy to control. CNC process can be easily adapted to parts with large size and simple structure.
TEAM Rapid is a professional CNC manufacturer that offers Small Batch CNC Machining. We specialize in CNC turning, CNC milling and CNC machining. We offer surface finish such as powder coating and anodizing. We offer assembling services for low and high volume orders for a variety of markets. No matter small or large quantity, we have the capabilities to meet customers demand. Our experienced team is able to deliver end to end product solutions. We offer CNC material at the lowest cost. Our customized solutions drive production innovation, cost saving, supply chain and improved time to market. Contact us at [email protected] if you need help on small batch CNC machining services.
Request A Quote