Rapid Tooling Technique
Rapid tooling is also called prototype tooling and soft tooling. It is a process to create a mold by rapid tooling technique and traditional practices combination in a fast time manner. Compared to traditional manufacturing methods, rapid tooling is a fast and lower cost way to produce parts from CAD data. Rapid tooling is also a way to produce injection molded parts. Rapid Tooling Technique can be divided into two categories include direct tooling and indirect tooling. Direct tooling is a mold, insert or other parts which are produced directly by rapid prototyping machines. Indirect tooling is using master pattern produced by additive manufacturing to build moulds and dies. At TEAM Rapid, we are able to get customers quick and cheap molded parts by our injection mold tooling.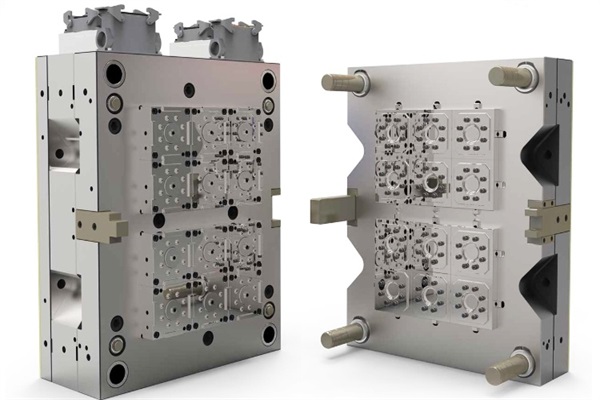 There are many processes available for indirect tooling. The most common one is the soft tooling technique. Soft tooling is using silicone mold for plastic parts. The most commonly used rapid tooling technique includes laser sintering, SLA, 3D printing, fused deposition which are almost used for indirect tooling. Direct tooling techniques almost used metal-based technologies, for example laser sintering.
Rapid tooling is a fast manufacturing process when it comes to produce small batch customized parts request flexible technological processes. Manufacturing preparation and tooling production for these parts should be as soon as possible. Rapid tooling process is increasingly used by prototyping companies to decrease the product production lead time. The most difficulty in tooling building is to combine different type of manufacturing techniques with design possibilities.
In the past, people can not believe that such printed parts for anything rather than models, and now, functional printed parts are widely used in a wide range of machines. Rapid processes, CNC precision, material and speed have been improved a lot. Rapid processes are ideal for customized parts manufacturing.
TEAM Rapid specializes in rapid tooling of steel and aluminum and low volume plastic injection molding. Our team of experts deliver customized parts fast with high quality which exceeds customers' expectation. If you need help on your rapid tooling projects, contact us at [email protected] today!
Request A Quote