Quotes of China Rapid Prototype from Belgium Clients
TEAM Rapid is a company specialize in rapid prototyping,
CNC Prototyping
, Rapid Injection Molding, and other
low volume manufacturing
needs. Our 20,000 square feet facilities provide a workplace for over 40 employees that includes 2 independent factories of Rapid Prototyping and
Rapid Tooling
. We help lots of customers to prototype their ideas and lunch the products into the market. Recently, we got some quotes from Belgium clients, below is the details:
1. 5 pieces Aluminium according to step file attached
2. I would like these parts in alumnium. It's should not be super accurate as the final product is for show...
3. I need a CNC machined part: - material: 6061 Aluminium alloy - quantity: 1 - finish: edge broken
4. 3D drawing Material: Polylactic acid (PLA) Surface Finish: Standard Quantity: 10 000
5. Hi- looking for a company to help develop a prototype. What is your process to get a quote? I look forward to to hearing from you soon. Thank you!
6. The parts are for a toy. It is a turnable magic cube. There are three parts in total, i need them in black with a shiny finish. At first I need prototype only (10 pieces of each part) but when everything fits perfectly I will order for mass production. The parts are not completely in the final design, this is just to know how much it would cost. Thanks for your reply! Greetings
7. Price needed for 304 / alu 6061. 4 x pcs needed. No threading.
8. I am requesting a quote for the ATTACHED product. I am interested in a quantity of 100-1000, as a reoccurring order. Although, I am flexible on the amount, based on cost per each. I would like 10% in each color: black, white, gray, pink, blue, red, orange, yellow, purple. I would like information of full spectrum of color possibilities, as the color will be very important for my product interest & sales. Thank you for your timely response, & I look forward to hopefully working with you.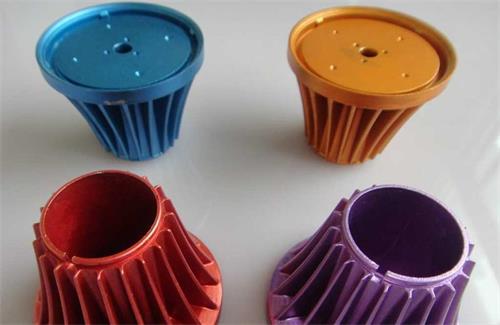 9. IGS drawing attached, first quantity 100 pcs, 0/+0.01mm tolerance in lenght and 0/+0.005mm tolerance in diameter, no surface finishing
10. I'm looking for a custom stainless one off production. Partial break work and some welded .0625 sheet.
11. Dear Sir/Madame, what would be the price of parts in drawings? It is very small batch - 2 pieces
12. Hello, I need to manufacture some parts for a prototype. Here I attach a PDF file, with all of the technical drawings and project requirements. Please contact me by email or schedule a phone call through email.
13. Hello, I would like to make a small series (25pcs) of a sole for a socks product. We have already made prototypes in 3D printing and we are now looking to industrialize the product. You will find 3D drawing and rendering in attachments. My main requierment is to obtain a flexible sole in plastic injection. Regards
14. Dear Sir/Madame, Can I please get a price quote for the attached piece. QTY: 10 PCS Aluminum 5083 (Or equivalent) Best regards
15. We are interested in the production of the attached design (3d file available) in 500 pcs and painted in colours that you can see in the photo. Max dimensions are: Height 200mm, Width 230mm, Depth 240mm. We would like to give us a first quotation in order to contact our customer and discuss if the budget is near. Best Regards
16. We are wanting a quote for injection moulding of a clear Polypropylene container. The container will be used to store food products during processing. The CAD attached is a very quick representation of what we will be wanting and is not the final model. We would like an idea of the cost for mould manufacture and also price per moulded part. Many thanks
TEAM Rapid is a China Rapid Prototyping company, we aim to help you reduce the risks involved in production and improve efficiency to meet your needs from the early prototype R & D to late mass production. We spare no effort to make sure you are satisfied with the quality, price and services! Want to find a best solution for your ongoing project? Contact us at [email protected] today and get a free quote.
Request A Quote