Selective Laser Sintering Parts
Selective laser sintering which is also called SLS is an additive manufacturing process that creates accurate and durable nylon parts. It is a process that uses the material on to a solid structure. The new powder is applied layer by layer. This adding layers process is repeated again and again until the part is finished.
SLS parts are widely used in prototype and production. It is an ideal choice when parts need strong strength and functionality. SLS create accurate and repeatable parts so it is popular for both prototypes and a large number of production applications in a wide range of industries. It is also the best choice to create inexpensive and proof of concept parts.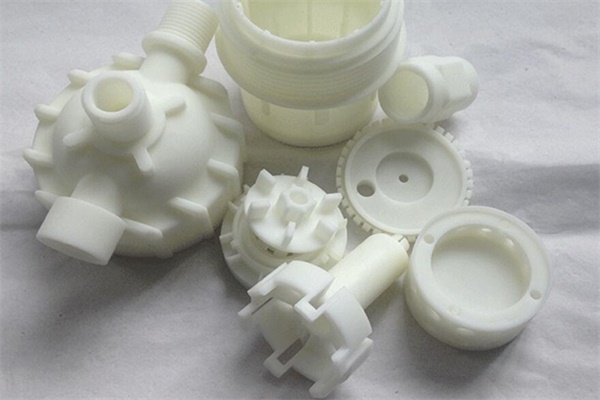 There are a great number of thermoplastic materials can be used to build SLS parts such as nylon, polyamides. Manufacturers use these materials to create mechanical parts that are similar to injection molded parts. At TEAM Rapid, we experienced of engineers have used SLS to build parts like hex keys, and gear sprockets etc. As SLS parts have durable property, they can be used in extreme environments.
SLS has numerous advantages. It is good for functional parts, complex geometries. It is suitable for both low and high volume production. There is a wide range of high strength material that offer fast and flexible production.
There are some key differences between SLS Parts and SLA parts. SLS parts are more durable and stronger than SLA parts. SLS helps to create parts with material properties similar to injection molded parts. SLA parts have smooth surface and SLS parts are slightly grainy finished. SLS has many different types of thermoplastic materials. SLS requests very little post-completion processing, it is much more easy to machine SLS parts than SLA parts. SLS materials have good heat resistant ability. Some are able to withstand temperatures up to 100°C. SLS parts are good tear-resistant. SLS meets a wide variety of needs because of thermoplastics and metal materials. It allows fast turnaround time. SLS parts prices are competitive.
To learn more about SLS parts for your prototype and production, please contact TEAM Rapid at [email protected] for more information or request a quote.
Request A Quote