-
Quotes of Rapid Prototyping China from Estonia
TEAM Rapid was established in Hong Kong, the factory is located in Zhongshan China, only 2 hours from Hong Kong. We are a company specialize in rapid prototyping, CNC Prototyping, Rapid Injection Molding, and other low volume manufacturing needs. Our 20,000 square feet facilities provide a workplace for over 40 employees that includes 2 independent factories of Rapid Prototyping and Rapid tooling. We help lots of customers to prototype their ideas and lunch the products into the market. Recently, we got some quotes from Estonia clients, below is the details:
1. Overall - looking for an inexpensive soft tool to make injection molded part for prototype purposes. Material - 30% GF nylon or PP. Surface finish - light sand blast exterior only. Quantity - 30-50 pieces initially, 100 after. Note - part needs draft and other changes to make it injection moldable which we would provide with an update. This was just to get an early quote.

2. I am designing a Electric longboard kit and plan to put it on kickstarter, this part is essential to the design because it allows a motor to be mounted to any existing long board truck.

3. We are preparing to launch a new product, and are shopping for competitive manufacturing quotes. Attached is a drawing of a component. The part will be 6061 aluminum. There are 9 tapped holes (2-56 thread). All surfaces should be machined, and a tolerance of +/- .002" held on all features. Order quantity is expected to be 500 per batch. I kindly request a quote, as well as lead times, and shipping times/cost. Thank you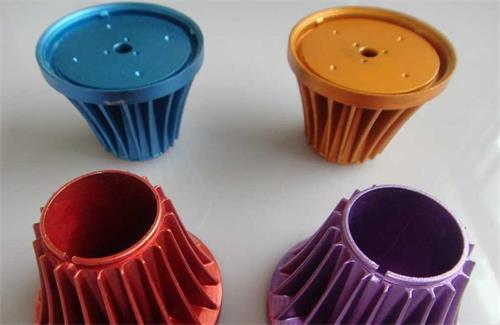 4. This is part of a model kit I would like to produce. I will need to do some post processing to the part, so I would just need the supports removed and basic clean up. I would like a quote to have this SLA printed. The scale of the part is in inches. If possible, I would like this printed in an ABS "like" material. I will be using this part as a master for molding to produce multiples, so it needs to be structurally stable for casting, but will not be used as a final product. I am asking for a quote for 1 piece. Thank you

5. Dear Sirs, I would appreciate a quote for this part in Titanium grade 5. One quote for 1 ( Prototype) and one quote for 30 pcs. Surface fine. Best regards

6. Hello For an industrial project Can you send me the price for this quantity: 400 pcs 2000 pcs 4000 pcs 20 000 pcs 40 000 pcs thanks

7. Hi, I would like a quote on getting 2x sets of these 3x arms CNC cut out of 7075 or 7075-T6 aluminium. No finish, just raw aluminum.
TEAM Rapid is a professional Rapid Prototype Tooling company. We aim to help you reduce the risks involved in production and improve efficiency to meet your needs from the early prototype R & D to late mass production. We spare no effort to make sure you are satisfied with the quality, price and services! Want to find a best solution for your ongoing project? Contact us at [email protected] today and get a free quote.