Plastic Injection Moulding Service
When it comes to manufacturing plastic mouldings, TEAM Rapid has a wealth of experience. Our extensive experience over decades allow us to ensure that production and material choices are the best suited to your product requirement. We guarantee that the products you received with the highest quality.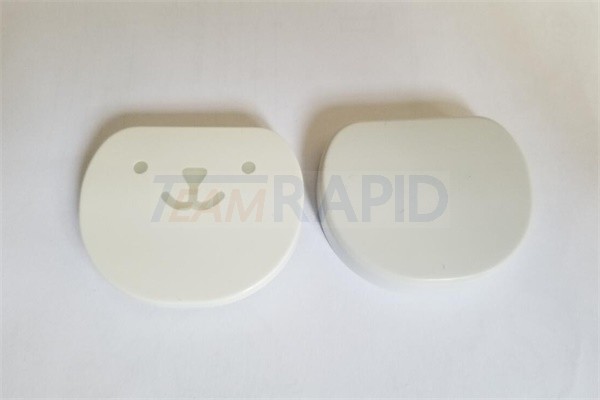 There are many materials can be used such as polythene, polypropylene and polystyrene, nylon, acetal and polycarbonate. Injection moulding process allows for the manufacture of complex geometry and detailed features. It enhances strength through selection of appropriate polymers. It is a highly efficient manufacturing process. Color and surface build in and 100% repeatable.
At TEAM Rapid, our engineers have the expertise to cover machining capabilities over a diverse range of sector. Our teams are equipped to support low volume production offering faster lead times. Our in house experts support you in your next prototype project. We use the most advanced 3D CAD software to help you to visualise your product providing an efficient cost efficient cost effective solution. Our in house tool making guarantees this quality and allows rapid response to changes and routine maintenance.
Injection moulding is used in manufacturing to produce large quantities of items. Injection Moulding systems inject materials in to closed moulds. The moulds used for injection moulding are made usually from metal. Injection moulding reduce labour costs, quick production, the flexibility of design, producing small parts, high colour control, consistency, modest finishing requirements and the ability to produce multiple parts simultaneously. The price per unit is affordable when quantities are high. The more parts are produced, the more cost-effective the process are. Injection moulding is also well-known for its low scrap rates in comparison to manufacturing processes such as CNC machining. It is important to the get the design right at the first time of asking. Upfront costs can be substantial because of the requirements related to design, testing and tooling. If you are considering have parts produced via injection moulding, you will need to ensure you can meet the entry cost and require enough parts to make the investment worthwhile.
To find out more about Plastic Injection Moulding Service, simply give us a call at +86 8850 8730 today or send a message at [email protected] !
Request A Quote