Professional Zinc

Die Casting Manufacturer from China
TEAM Rapid, as a reliable China die casting company, we manufacture zinc die casting part with high quality. Our zinc die casting surface includes powder coating, e-coating, chrome plating, bright finish, shot blasting etc. We have served a board range of industries which includes aerospace, automotive, machinery, medical, mining, electrical, energy, foot dairy, plumbing, watering and more. If you are looking for Zinc Die Casting China, contact us today. Our professional team of engineer will help with your next zinc die casting projects.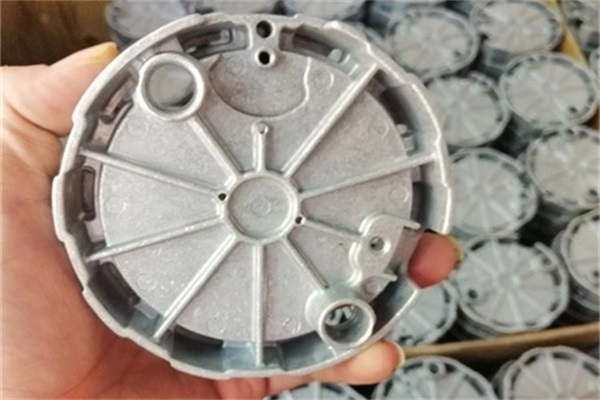 High pressure zinc die casting is one of the most efficient manufacture methods to produce complex, strong, accurate metals parts. It is a metal casting process characterized by pressuring molten metal into the mold cavity. Zinc die casting process allows to manufacturing parts with high accuracy and repeatability. It also allows to producing details like texture surfaces without further processing needed. There are two basic families of zinc die casting. One is ZAMAK alloys and the other one is zinc alloys has higher amounts of aluminum than ZAMAK. ZAMAK includes alloy 3, alloy 5 and alloy 7. The one with higher amounts of aluminum than ZAMAK includes ZA-8, ZA-12 and ZA-27. ZA alloys provide higher strength and bearing properties. ZAMAK-3 is the most popular alloy. ZAMAK-7 perform well equally. Under certain conditions, ZAMAK-7 perform superior to ZAMAK -3. Alloy 7 has increased amounts of nickel and decreased magnesium properties. As it has lower magnesium content, it has great fluidity. So, ZAMAK alloy type has better cat ability than alloy 3. ZAMAK offers identical physical, mechanical properties and dimensional stability. When it comes to manufacture cast parts in larger size, ZAMAK 7 is an ideal material. ZAMAK 7 is good to produce complex shapes and parts which required great hardware finish. Alloy 5 has limitation when strength and hardness are needed. Overall, zinc alloy is a low cost raw material which is thermally and electrically conductive. It has excellent accuracy and stability. It is strong with a great hardness. Zinc alloy is corrosion-resistant and fully recyclable.
Compared to other material, zinc alloy has better toughness. It is an ideal material to machine, press, stamp and fabricate. Its strength is the main reason that zinc casting process is widely used in making gearbox housings, electro-mechanical applications. Zinc can be cast parts with precision tolerances, thinner wall sections and complex shapes. At TEAM Rapid, we are able to produce die cast parts with in-house plated or painted finished. We are aim to provide customers with cast parts which meet their print specifications. Our zinc die casting machines at our facility allow us to making cast parts which range in size from several grams to 10kgs.
Most aluminum casing parts are made from scrap. Cost per unit is lower than zinc alloys. Aluminum is lighter than zinc alloys. Aluminum alloy is more able to withstand stresses. But aluminum alloy can only be pressure die casting by cold chamber normally. Compared to hot chamber process used with zinc alloys, cold chamber die casting is less productive. Cost of zinc alloy die casting is lower that of an aluminum alloy. Zinc alloy has ability to accurately cast parts to finished dimensions. Zinc has advantages in finishing and assembly operations as its superior formability and machinability.
TEAM Rapid as a professional China Die Casting Company, we provide high quality aluminum, zinc, and magnesium alloy die casting parts at the most reasonable cost. With our over 10 years' experiences, we have served global customers in different industries. We accept both small and large volume orders. Contact our sales teams at [email protected] for details today!
Request A Quote