2024: How to Produce a Sturdy 3D-Printed Hinge For Prototypes
Hinges are common objects you can find in everyday items, such as doors, compartments, containers, windows, product shells, and so on. The good news about hinges is that although they are small objects that might look insignificant, these objects are a very important part of any item that requires it. It is also an important part of your product prototype. Without creating the best hinges for your rapid prototypes, your prototype might not work well when you use it. In this guide, you will learn about how to produce a sturdy 3D-printed hinge for your prototype in 2024.
Is a Sturdy 3D-Printed Hinge Important for Your Prototype?
A sturdy 3D-printed hinge is very important for any type of prototype, especially if you want to combine two solid parts together, whether as a container, door mechanism, or to join two components together. You will need to ensure that the hinges will keep the parts or sheet metalwork in place and avoid any loosening of the parts. So, a sturdy hinge is necessary for this purpose, as it will prevent the parts from breaking down when you use it.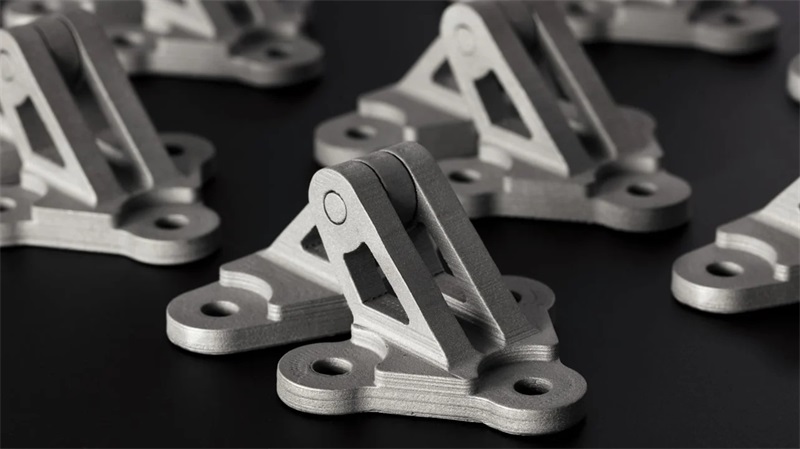 There are also various benefits that you can get when you create a sturdy 3D-printed hinge for your prototype by 3d print services, such as long-term use, durability, cost effectiveness, and an improvement in the product's appearance.
A rapid manufacturing sturdy 3D-printed hinge will be durable to use, which can withstand the daily wear and tear, and thus, allows you to use the product for a long time. A sturdy 3D-printed hinge will also be cost-effective for you, as you don't need to repair the product because of the damages caused by the faulty hinge. Also, a sturdy 3D-printed hinge will give an even better appearance for your prototype, which you can always use in the final product, making the product look more premium and high end.
Potential Problems You Can Experience with an Inferior Quality 3D-Printed Hinge
Instead of only taking a priority on improving your prototype's build and other primary components, you also need to look at the hinges that you use on your prototype. The hinges you apply on your prototype might make or break your overall prototype design, and it can spell troubles if you don't use a sturdy 3D-printed hinge for your prototype.
Here are some potential problems you can experience with an inferior quality 3D-printed hinge:
●Potential parts breaking.
The weak hinge can break easily, even when you don't apply any excessive force on it. Not only that, you will also risk breaking various parts of the prototype, which can lead to damaging your prototype build.
●Low-quality build.
With a weak hinge, you will have a lower quality build for your prototype, which can be bad for your final product. The hinge might not withstand daily use, and it might end up breaking various components(such as plastic molding parts, types of fasteners, types of springs etc) inside your prototype or final product, even during normal use.
●Shorter product life cycle.
With the potential for a poor-quality hinge to damage your prototype, you will also get a shorter product life cycle for it. So, if you turn your prototype into a final product without addressing the hinge quality, you will end up producing products that will not be durable enough for long-term use.
●Bad user experience.
A bad or weak hinge can also give a bad experience to your customers. Again, if you can't provide a sturdy 3D-printed hinge for your prototype, it will create various problems for the users, such as the hinge breaking on normal use, uncomfortable closing and opening of product shells, cheap-looking product build, and so on.
●Expensive repairs.
When the hinges on your prototype are breaking, there will be a potential for expensive repairs for it. For instance, when you create hinges for a laptop shell, you might need to replace the entire laptop shell once the hinges break, which can be expensive and difficult to do.
Important Tips to Produce a Sturdy 3D-Printed Hinge for Your Prototype
You can produce a sturdy 3D-printed hinge for your prototype by taking some important steps during your prototyping process. These important steps include choosing the best hinge materials, using the best thickness for your hinge, using the best hinge design, and so on.
Here are some important tips to produce a sturdy 3D-printed hinge for your prototype: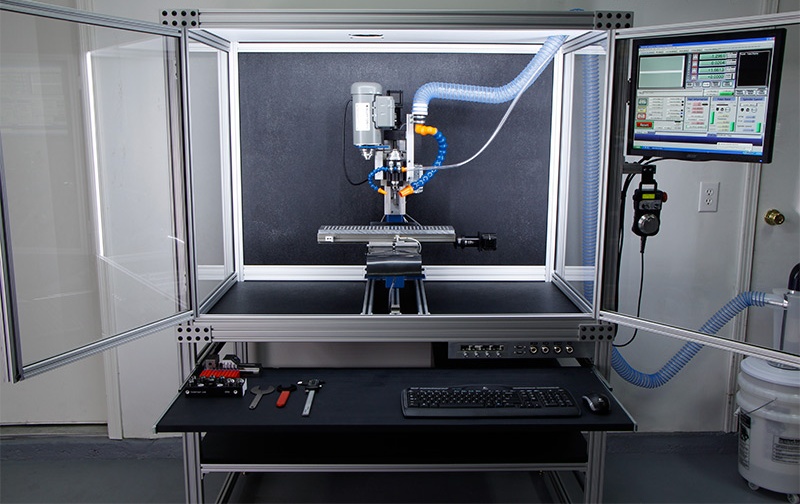 ●Materials.
First, pick the materials that are sturdy enough for your hinge. Pick the materials that can provide your hinge with the best durability, strength, and flexibility.
●Thickness.
The thickness of your 3D-printed hinge will also affect how long you can use the hinge in your prototype. The thicker the hinge, the better the hinge durability will be. However, you will need to find a balance between the hinge thickness and the space it will need to occupy inside the prototype.
●Design.
Pick the 3D-printed hinge design that has proven to provide the best function for various applications. For instance, the parametric hinge design and the bag clip hinge design can provide you with the 3D-printed hinge design that is durable and stylish for long-term use.
●3D Printing Equipment.
The printer you are using will also affect the overall quality of the hinge you produce with it. The higher-end the 3D printing equipment you have, the better it will be in producing the 3D-printed hinge for your prototype, as it can transform your hinge design into the completed product in a much better way.
●Usage Testing.
Always test the hinge you have produced before you use it in your final product. It is always important to test the durability of your hinge in your product prototype before you decide to release it as a final product. You can build a much higher quality product just by improving on the hinge that you make.
●Finishing.
There are various finishing options you can apply on your 3D-printed hinge, depending on the materials you use. By applying the right finish options, you can improve the look and feel of the hinge, as well as provide better hinge quality for your product. Always experiment with various finishing options for your hinge before you put your prototype into mass production.
Conclusion
A sturdy hinge is an important part of your 3D prototype. You need to ensure that the hinge doesn't break just with normal daily use. It's always best to ensure the sturdiness of your 3D-printed hinge before putting it into mass production to avoid any problems later, such as bad customer experience, short product life cycle, component damages, and so on.
Besides from 3D printing, TEAM Rapid also offers a series of prototyping methods such as CNC prototyping, sheet metal prototyping, vacuum cast etc for your needs. Contact us today for a free quote now!
Request A Quote