What Is a Reasonable Cost for a Plastic Injection Mold?
The cost of a plastic injection mold holds immense importance in manufacturing. It varies based on factors like mold type, size, complexity, and production volume—ranging from $100 for a 3D printed mold to over $100,000 for a large steel mold. Understanding these costs informs strategic manufacturing decisions.
Exploring the Factors Impacting Plastic Injection Mold Costs
The cost of a plastic injection mold is far from fixed, encompassing a diverse array of influential elements. Unraveling these factors sheds light on the intricacies of pricing in this vital manufacturing domain.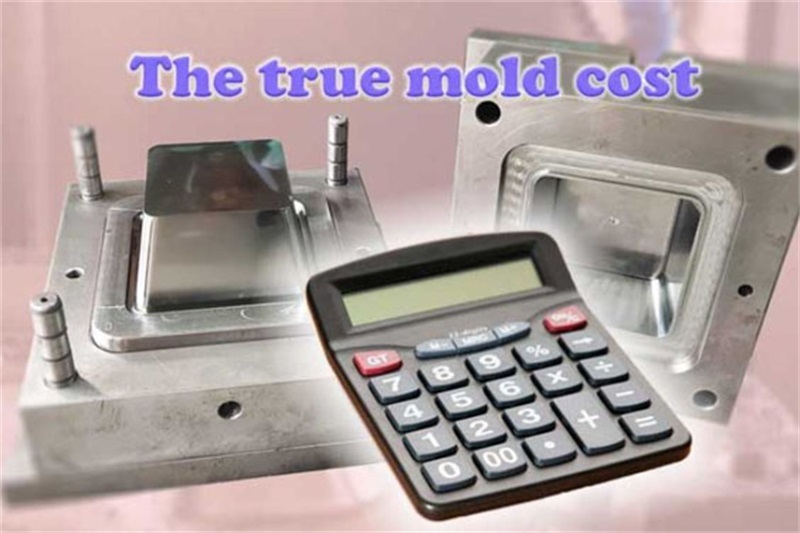 ●Type, Size, and Complexity
The type of mold, be it single-cavity or plastic multi-cavity mould, alongside its size and intricacy, significantly affect the overall cost. Elaborate designs or features drive up expenses, while multi-cavity molds offer cost efficiencies.
●Production Volume
The desired production volume forms a linchpin in cost determination. Lower volumes may opt for budget-friendly 3D printing molds at around $100, while large-scale multi-cavity steel molds can scale beyond $100,000, catering to high-volume production.
●Equipment, Design, Material, Labor, and Maintenance
The amalgamation of equipment, design intricacies, material choices, skilled labor, and maintenance requirements all interplay in shaping the ultimate cost.
●Cost-Effectiveness through Mass Production
As production volume escalates, the cost per part diminishes, rendering injection molding a cost-effective choice for mass production endeavors.
●The Impact of Injection Molding Equipment on Mold Cost
The equipment employed in the injection molding process plays a crucial role in determining the cost of a plastic injection mold. Let's delve into how various factors related to the equipment influence the overall expense.
Injection Molding Machine:
The cost of an injection molding machine is intricately tied to its size, type, complexity, and production volume. A commonly utilized general-purpose machine boasting a capacity between 80T-200T may entail an expenditure ranging from $18,000 to $60,000. On the other hand, automated machines intended for medium-series production of smaller parts might be more affordable, priced below $50,000. In contrast, large industrial machines designed for high-production, multi-cavity molds can command higher costs, exceeding $200,000.
●Injection Mold: An Integral Cost Component
The injection mold holds a substantial position in the overall expenses, exhibiting notable price disparities. Determined by factors such as cavity quantity and shape intricacies, mold costs can span from several thousand dollars to upward of $50,000, illustrating the degree of complexity and customization entailed in creating molds to precisely suit unique manufacturing requirements.
●Non-material Related Costs
Beyond the raw material, other expenses like machine rate, rent, power, and labor costs are factored in based on the cycle time and units produced per hour.
●The Mold Design's Cost Implications
The cost of a plastic injection mold is closely tied to its design, with several key factors influencing the overall expense.
●Production Volume and Complexity
Mold cost varies based on the required production volume and part complexity. The expense associated with 3D printed molds exhibits a wide spectrum, ranging from as little as $100 for simple molds catering to low-volume production to a soaring $100,000 for complex molds tailored for high-volume production.
●Material and Process
The selection of mold material, whether aluminum or steel and the process employed in mold creation are pivotal factors influencing cost determination. Rapid Prototypes, pilot-run, or full-scale production molds each come with distinct price points.
●Size and Cavities
The mold's complexity, material, and accuracy (prototype, pilot-run, or full-scale production) influence cost. The cost of molds varies significantly based on their complexity and intended production volume.
The Influence of Mold Material on Cost
The selection of material for a plastic injection mold holds significant sway over its overall cost, with several factors converging to shape the expense. Delving into the interplay between mold material and cost provides valuable insights for manufacturers seeking cost-effective solutions.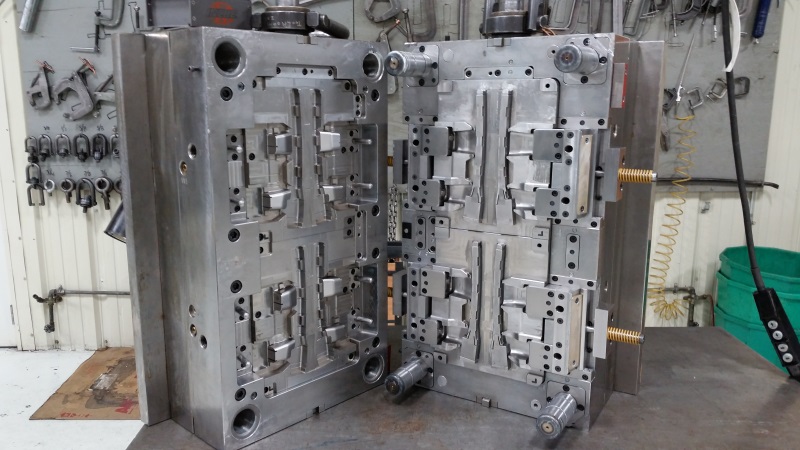 ●Production Volume and Design Complexity
The magnitude of production and intricacy of part design directly impact the choice of mold material and consequently influence the total cost. Low-volume rapid manufacturing 3D printed molds offer budget-friendly options, starting as low as $100. Conversely, crafting complex molds to cater to high-volume production can escalate the cost, reaching a substantial $100,000 mark.
●Prevalence of Thermoplastics
Injection molding predominantly relies on various thermoplastics, such as ABS, PS, PE, PC, PP, and TPU. Each thermoplastic boasts unique properties, applications, availability, and associated price points. Typically, thermoplastics utilized in the process range between $1 to $5 per kilogram, with variations depending on specific material attributes.
●Additional Cost Considerations
Beyond the material itself, various other factors factor into the overall mold expense. Elements like mold design intricacy, machining intricacies, surface finishing requirements, and potential additional treatments contribute to the final financial outlay.
The Significance of Labor and Maintenance Costs in Plastic Injection Molds
The cost implications of labor and maintenance play a pivotal role in determining the overall expense of a plastic injection mold. Understanding how these factors impact the injection molding services that can aid in making informed decisions and optimizing budget allocations.
●Labor Costs
The expenditure associated with labor encompasses various stages, including mold design, construction, and maintenance. The complexity of the mold design, required production volume, mold material, and chosen manufacturing process all contribute to the labor costs. Simple low-volume 3D printed molds may offer cost-effective options, with prices starting as low as $100. Conversely, intricate molds tailored for high-volume production may escalate the cost to a significant $100,000 mark.
●Maintenance Costs
Maintenance is a crucial aspect of ensuring the mold's continued performance and longevity. Regular maintenance involves cleaning, repairs, and proper storage, all of which are essential for the consistent production of high-quality parts. The cost of maintenance varies depending on the mold's size, complexity, frequency of use, and the expertise required for servicing.
Optimizing Labor and Maintenance Costs
●Skilled Labor
Investing in skilled and experienced technicians and engineers ensures efficient mold design, construction, and maintenance. Though skilled labor may demand higher compensation, their expertise reduces the likelihood of errors and costly rework, ultimately proving to be cost-effective in the long run.
●Preventive Maintenance
Prioritizing preventive maintenance can help identify and address potential issues before they escalate into more significant problems. Regular inspections and timely repairs contribute to minimized downtime and enhanced mold performance.
●Efficient Storage
Proper storage practices safeguard the mold from damage and deterioration during periods of non-use, reducing the frequency of repairs and extending the mold's lifespan.
Conclusion
It is crucial for manufacturers to comprehend the diverse factors that impact the cost of a plastic injection mold. Design complexity, material selection, production volume, and labor and maintenance expenses all play pivotal roles in determining the overall expense. By understanding these critical factors, manufacturers can make informed decisions and effectively optimize the cost-effectiveness of their plastic injection molding endeavors.
Besides from injection molding, TEAM Rapid also offers CNC machining services, die casting services etc to meet your projects needs. Contact us to request a free quote now.
Request A Quote