What is the future of Low Volume Injection Molding?
In the past, products were produced one by one. As the time is changed, people need faster and cheaper products. Manufacturers are able to produce million of parts in a year. But when people need products in less quantity like a thousand, hundreds or even ten in a year? Low volume manufacturing will help. Low volume manufacturing has been a practice for many industries. Low volume manufacturing makes products in small quantities for trials and market tests before mass production. In this article, we will take a closer look at the low volume injection molding and how it relates to the future industry.
What is Low Volume Production?
Low volume production is a bridge which connect prototype and mass production to make sure that the transition between one and the other smooth. Technologies with high efficiency and repeatability is the requirements in the implementation of low volume manufacturing. Thanks to low volume production, manufacturer can create parts from 100 to 100,000 units. It also makes it possible to have small production run to test the products with the market before going mass production. Low volume production increase decision efficiency and will save time and money incase the idea doe not work as expected.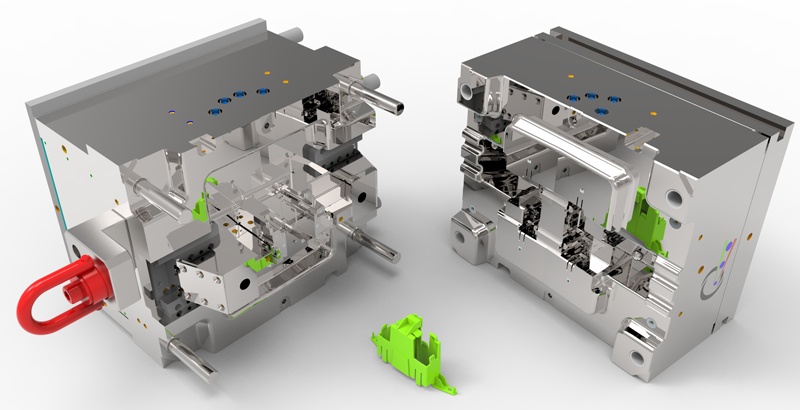 Today
'
s Manufacturing Trends
Before talking today's manufacturing trends, let see today's product trends. The product trend is to have more products and have them launched faster than ever before. Today's products are more customized and are filling more niche markets. Today's products are upgraded quickly for the next iterations to keep new products in front of consumers. This new trend has made products in lower volume but with higher margin. Speed is not the number one demand in industry. There is a need for speed but not a greed for speed. Parts need to fulfill the needs for engineering, packaging, focus group and field tests. How fast the prototypes are finished does not matter if the products do not work for all purposes.
The future of Low Volume Plastic

Injection Molding
How much as low volume injection molding changed in the past 10 year? In 1988, thin wall meat 2.5mm and the tight tolerance was around 0.002 in/in. Today, the top-notch molder can produce thin wall molding in 0.5mm thick and precision parts with 10-micron tolerances. Today's manufacturing pressure will intensify customization demand ever-lower cost, higher quality and greater productivity. Customization will increasingly outsource manufacturing tasks they handled themselves by requiring molder to take responsibility to make product design, development, and assembly. This tread is already entrenched among automotive suppliers and picking up steam in other industries now.
Benefit of Low Volume Injection Molding
Its offer easier redesign. When the manufacturability of design has be made, it still need to be improved. It could be done when you made a small batch and test it in the real life. Improvements can be made before mass production according to the market feedback.
It lowers the cost.
Low volume manufacturing takes less time and money than mass production with all equipment and tooling.
It is a bridge between prototyping and full production.
Prototype is not the final product but it helps developers to see mistake and have them fixed. It serves as a bridge between prototype and production. The small bath will be market tested and a final review of design before launching to the market.
It shortens the time to market. Market is competitive.
Launching a new part first is the winner. Low volume injection molding enables developers to produce their ideas in a short time which allows them to get ahead of their competition.
Low volume injection molding has it challenges. It provides many benefits. By using suitable processes for low volume with the same materials, companies could make performance testing, verification and validation without investing too much time and money. TEAM Rapid is a manufacturer who specialized in low volume manufacturing, we aim to offer high quality low-volume manufacturing parts at competitive costs, contact us today to request a free quote now!
Request A Quote