CNC Machining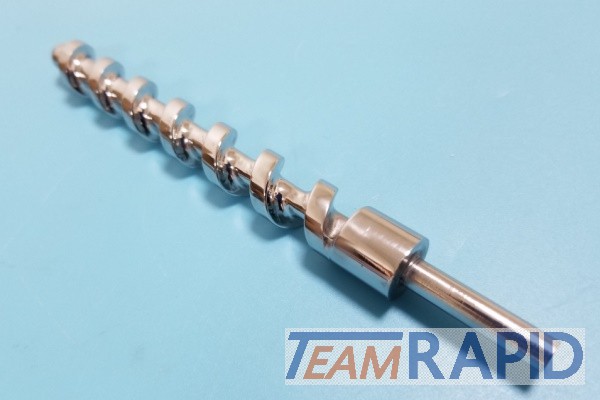 CNC machining employs computerized controls and machine tools to remove layers of material from a stock piece. It is commonly used in manufacturing and industrial applications. This process is suitable for a wide range of materials like metal, plastic, wood, glass, foam, composites. The automated nature of CNC machining allows the production of high precision and high accuracy, simple parts and the cost-effectiveness when fulfilling one-off and medium-volume production runs.
CNC machining is a manufacturing process that uses computerized controls to operate and manipulate machine and cutting tools to shape stock material like metal, plastic, wood, foam, composite, etc into custom parts and designs. CNC machining process provides various capabilities and operations. CNC machining process includes designing the CAD model, converting the CAD file to CNC program, preparing the CNC machine and executing the machining operation. CNC machining process begins with a 2D vector or 3D solid part CAD design. CAD software allows designers and manufacturers to produce a model or rendering of their parts and products with specification.
CNC machining is suitable for a wide variety of industries, including automotive, aerospace, construction, and agriculture, such as automobile frames, surgical equipment, airplane engines, and hand and garden tools. CNC machining process use several different computer controlled machining operation includes mechanical, chemical, electrical and thermal process. The most common mechanical CNC machining operations include drilling, milling, turning.
Benefits of CNC are numerous. It can run a part 1 to 100,000 times once a tool path is created and a machine is programmed. CNC machines allow repeatable manufacturing which is cost-efficient and scalable. CNC machines can also work with a variety of materials includes basic aluminum, plastics and even more exotic materials like titanium. So CNC machining is one of the most attractive methods of producing plastic and metal components.
At TEAM Rapid, our team of engineer has built up rich and deep experience from many oversea projects. We are able to handle complex and precise parts in many industries. We have in-house equipment for manufacturing and testing. We manufacture and inspect custom parts by our advanced and modern in-house equipment. We have a 99% on-time delivery and quality rate. We usually return quotes within 24 hours and ship part in a week or less. If you are looking for CNC Machining China Factory, please contact us at [email protected] today.
Request A Quote