What Is Low-Volume Manufacturing?
With the continuous development of manufacturing, people is looking for more flexible and customized production. Low-volume manufacturing is becoming an attractive manufacturing method. Low-volume manufacturing sounds an opposite of high volume manufacturing. It is a quick manufacturing technique to produce low quantity production before mass production begins. Low-volume manufacturing uses different kinds of manufacturing technologies to create parts in low-volume ranging from hundreds to thousands. The produced parts are made with end desired material or equivalent printing material. And the parts can be used to test to avoid any potential problems before investing money in mass production.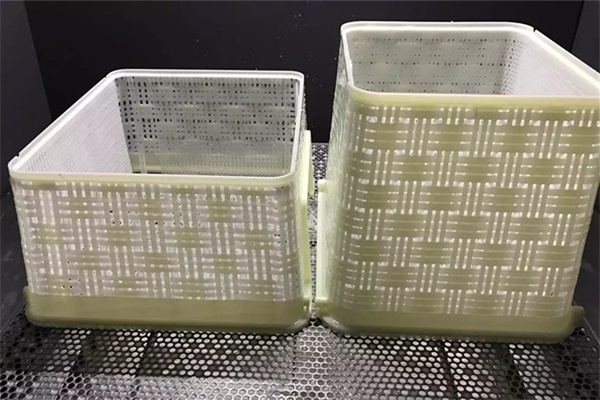 At TEAM Rapid, our low-volume manufacturing services and rapid manufacturing services have served different industries. We are able to help customers to shorten the molding to produce the parts quicker, do production with actual materials and manufacture parts in small quantities. Contact us to learn more about our low-volume manufacturing capacity and Low-volume Manufacturing Strategies. Our experienced engineers are familiar with all process. We will offer the best suitable manufacturing methods according to you production requirements.
There are many reasons what people choose low-volume manufacturing. Compared to high volume production, low-volume manufacturing has cost advantages. Low-volume manufacturing is still suitable to some materials in some special cases, even the part quality is more than 100,000 units. When it comes to build parts in hundreds to thousands unit, low-volume manufacturing has obvious cost advantages. Low-volume manufacturing is flexible, as the manufactured quantity is small, manufacturers are able to modify and improve the parts any time according to customers' feedback. But when running into mass production, modifications are not easy and not affordable to achieve. Low-volume manufacturing allows manufacturers to put the products into markets quicker than other competitors. Low volume manufacturing acts as a bridge between prototypes and mass production. It verifies the products at low cost which helps to avoid issues may happen in mass production. Low-volume manufacturing is suitable to many industries and products.
Low-volume manufacturing has disadvantages. It can not respond immediately to the response of market demand. And production cost will increase as economies of scale is not enjoyed. And cost per unit is higher than traditional methods. And some applications can not be realized with the original material.
Different low-volume production processes include CNC machining, pressure die casting, injection molding, sheet metal fabrication and aluminum extrusion.
CNC machining process is to remove the raw materials by a computer numerical controlled machine. At TEAM Rapid, we offer CNC milling, CNC turning, wire EDM and more. We produce high quality metal and plastic prototypes and low-volume production parts. CNC machining is an ideal choice when customers want to produce parts with high degree of accuracy, complexity and cosmetic surface finish.
Pressure die casting is a process to create parts by forcing molten metal into machined molds. It is a cost-effective process to manufacture high quantities of metal parts with good surface finish and complex geometry. At TEAM Rapid, we are able to make mold tool, die casting, machining, surface finishing in fast turnaround time.
Plastic injection molding is a process to produce parts and prototypes by filling heated plastic into a mold chamber. At TEAM Rapid, our custom injection molding abilities include rapid mold making, low and high volume injection molding, insert molding , over molding, polishing and texturing.
Sheet metal fabrication is a process to from parts in different shape from a metal sheet. At TEAM Rapid, we offer cost effective Low-volume Manufacturing Services which include metal prototyping and high volume production runs. Our sheet metal fabrications have ever served a wide range of industries, for example, medical, electronics, telecommunication, automotive etc.
Aluminum extrusion is a manufacturing method to transform aluminum alloys into specified cross-section.
Send us your 3D CAD files to begin you low-volume manufacturing projects today. Our experience engineers will evaluate your projects and offer the best suitable services to meet your expectations. Contact us at [email protected] to get a free quote.
Request A Quote